THE ABIDING LIFE
The Story of Lazarus: Perspective Lessons


By Gwen Sellers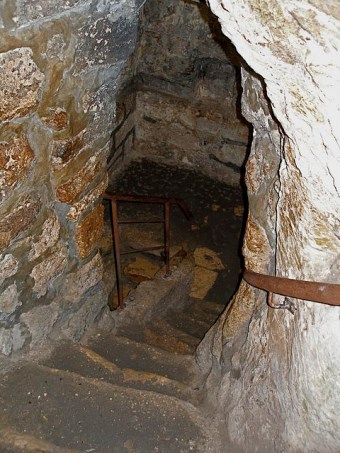 John 11 shares the story of Lazarus's death and resurrection. While many know this story from children's books or Sunday school classes, it contains much to teach adults. The story reveals the hearts of those around Jesus and gives insight into the heart of Jesus Himself.
The Sisters
Mary and Martha were sisters who are contrasting examples of busyness and willingness to be still (Luke 10:38-42). Lazarus was their brother. When he became sick, the women sent word to Jesus, believing that their Lord would want to know about their family's difficulty.

However, by time Jesus arrived at their home, Lazarus had died. Martha came out to greet Him and expressed her grief over her brother's death, saying, "Lord, if you had been here, my brother would not have died." Even still, she affirmed that Jesus could do anything, standing beside God's ultimate plan for her brother as well as her faith in Jesus as the Christ (John 11:21-22). When Mary went out to talk to Jesus, she also expressed her disappointment in His late arrival, then wept at His feet.

Mary and Martha were both honest with Jesus, just as we can be honest with God. Jesus welcomes our needs, emotions, and disappointments. In the midst of pain, Jesus is our comfort. He is present, and He is able to fulfill our needs.
The Disciples
In some ways, the disciples provide a bit of comic relief in the story. They had just come from Judea, where the citizens had threatened to stone Jesus. When the men heard of Lazarus' sickness, Jesus said, "This illness does not lead to death. It is for the glory of God, so that the Son of God may be glorified through it" (John 11:4). For two days, they laid low, then Jesus decided it was time to travel back to Judea to see Lazarus. The disciples feared for Jesus's life and tried to persuade Him to stay. They did not want to risk the danger of travelling back to a place where the people recently attempted to kill Him.

But Jesus answers, "Are there not twelve hours in the day? If anyone walks in the day, he does not stumble, because he sees the light of this world. But if anyone walks in the night, he stumbles, because the light is not in him." After saying these things, Jesus used the euphemism of sleep for death: "Our friend Lazarus has fallen asleep, but I go to awaken him" (John 11:9-11).

Now the disciples were really confused. They believed that Lazarus was simply sick and did not see a need to risk their lives to visit. After Jesus bluntly tells His followers that Lazarus has died, they capitulate. Thomas (and likely others) begin to believe they are following Jesus into a death trap, and yet they followed their Lord willingly.

The disciples did not always understand Jesus's plans, just as we do not always understand God's ways (Isaiah 55:9). God may choose to reveal things to us, but He may not always give us the full picture up front. Regardless, we must learn to trust and follow Him because He does know the big picture.
The Jews
The Jews surrounded Mary and Martha, entering into the Jewish grief rituals with the family. Some wept with Mary and comforted her. Some recognized the depth of Jesus's love for the family when they observed Him weeping. Others questioned why He did not keep Lazarus from dying (John 11:36-37). Yet they were also the ones who helped remove the stone from Lazarus' grave and were witnesses to his miraculous resurrection. Many of the Jews ended up believing that Jesus was the Messiah based on this event (John 11:45).

Community is clearly a value displayed by the Jews here, and we can see the importance of supporting others in times of distress in whatever ways are needed.
Jesus
Through the story of Lazarus, we see the depths of Jesus's humanity as well as His divinity. Jesus loved this family, a fact known both by His disciples and the Jews. His friendship is clear in the way He treats Mary and Martha. He knows that their brother's death is not permanent, yet He still grieves with them. Jesus did not shy away from deep emotion. He was "deeply moved in spirit and troubled" (John 11:33). At Lazarus's grave, He does not immediately provide healing. Instead, He weeps. Keep in mind that only days before, Jesus had told His disciples that Lazarus's sickness would not end in death. He also just told Martha that her brother would be raised. However, Jesus does not simply provide the miracle of healing and leave. He first enters into mourning.

Jesus's commitment to God's plans came with a price. Knowing His friend was ill and knowing the depths of pain and doubt His friends and followers would experience in Lazarus's death, Jesus chose to wait where He was until Lazarus had died. He was patient for God's timing. He trusted that God would protect Him. Though the disciples believed their trip to Judea would end in death, Jesus chose to go regardless.

Jesus also knew His place in the story. In talking to Martha, He accepted her pain and told her, "I am the resurrection and the life. Whoever believes in me, though he die, yet shall he live" (John 11:25). Jesus not only cares for people, He speaks truth to them and brings lifeóboth spiritual and physical in the case of Lazarus. He weeps with those He loves, patiently explains truths, and restores the dead to life.


---

Image Credit: Seetheholyland.net; "Bethany"; Creative Commons


---
comments powered by

Disqus
Published 9-11-12