THE ABIDING LIFE
Jonathan and Saul
Learning to live in God's abundance

By Gwen Sellers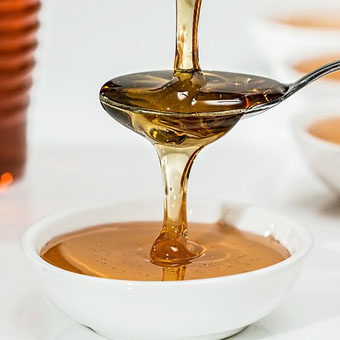 Single Page/Printer Friendly
Continued from Page One




In reality, "We have all become like one who is unclean, and all our righteous deeds are like a polluted garment. We all fade like a leaf, and our iniquities, like the wind, take us away" (Isaiah 64:6). I can never be good enough to earn God's favor, and I'm certainly not strong enough to battle sin or Satan on my own. Righteousness and victory are in God alone. Second Corinthians 5:21 says, "For our sake he made him to be sin who knew no sin, so that in him we might become the righteousness of God." Second Peter 1:3-8 says:
His divine power has granted to us all things that pertain to life and godliness, through the knowledge of him who called us to his own glory and excellence, by which he has granted to us his precious and very great promises, so that through them you may become partakers of the divine nature, having escaped from the corruption that is in the world because of sinful desire. For this very reason, make every effort to supplement your faith with virtue, and virtue with knowledge, and knowledge with self-control, and self-control with steadfastness, and steadfastness with godliness, and godliness with brotherly affection, and brotherly affection with love. For if these qualities are yours and are increasing, they keep you from being ineffective or unfruitful in the knowledge of our Lord Jesus Christ.
God does the equipping and the providing; we engage with what He has provided. Like Jonathan, we trust in God for victory, but we also willingly go into the battle.

Saul depriving his troops of food did not help them defeat their enemies. The Pharisees' added regulations to God's Law did not win them salvation. My self-imposed methods of trying to defeat my enemies on my own will not work either. In fact, they often end up leading me even further from God. Rather than attempt to battle in my own strength, thinking I'll impress God, I need to fight the way God has equipped me to. I need to be aware of His gifts, His provision, and His presence. I do not battle alone, but fully equipped. When I avail myself of all that God has provided, victory can be great.

Fittingly, I am also currently doing Priscilla Shirer's Armor of God Bible study. God has equipped us for battle, abundantly so. Ephesians 6 lists spiritual armor, including prayer, the primary way we access "heavenly places" and the mechanism by which we are fitted with the armor of God. Paul's letter builds on itself in many ways. By the time he writes about spiritual armor, the concepts he then puts into the soldier word picture have already been introduced. Likely I'll be sharing more of what I'm learning through this study in future blogs. But for now, I just want to rest in the fact, and invite you to rest in the fact, that our God is a God of abundance. The battle is hard. Life can seem long and burdensome. Our sin nature can seem overwhelming, the problems of a fallen world never cease, and we have a spiritual enemy on top of it (Ephesians 6:12; 1 Peter 5:8). But God has provided for all we need for life and godliness (2 Peter 1:3). He is more than able and He is faithful. He will bring us to completion (Philippians 1:6). Jesus will return and Satan will be crushed forever (Revelation 20:7–10). Jesus came to bring life, and that to the full (John 10:10). He promises He will abide in us if we will abide in Him (John 15). He promises to produce fruit in us (John 15). He does not leave us alone or without the provisions we need. Rather, He is the conquering King and the lover of our souls. Ephesians 3:14–21 is one of my favorite passages. I pray it speaks to your heart today. May you know just how amazing our God is and how great can be our victory in Him.
For this reason I bow my knees before the Father, from whom every family in heaven and on earth is named, that according to the riches of his glory he may grant you to be strengthened with power through his Spirit in your inner being, so that Christ may dwell in your hearts through faith — that you, being rooted and grounded in love, may have strength to comprehend with all the saints what is the breadth and length and height and depth, and to know the love of Christ that surpasses knowledge, that you may be filled with all the fullness of God.

Now to him who is able to do far more abundantly than all that we ask or think, according to the power at work within us, to him be glory in the church and in Christ Jesus throughout all generations, forever and ever. Amen. – Ephesians 3:14–21
---

Image Credit: stevepb; untitled; Creative Commons


---
Tags
:
Biblical-Truth
|
Christian-Life
|
God-Father
|
Hardships
|
Sin-Evil
---
comments powered by

Disqus
Published 2-16-16