Writers

Columnists
S. Michael Houdmann; Got Questions
S. Michael is the founder and boss of GotQuestions.org Ministries. His goal is to provide clear, Bible-based answers to spiritual, cultural, and personal questions.

Kersley Fitzgerald; The Take Away
Kersley believes that every life moment is an opportunity to reveal God's truth and grace. And a chance for us to learn how to love each other with hard, intentional, agape love.

Jeff Laird; The Theological Engineer
Jeff's wide life experiences give him a thorough background for apologetics. His calling is to use reason, truth, and critical thinking with culture, science, and philosophy to promote the Gospel.

Jim Allen; Keep Watch
Jim's calling is revealing deception in the church that will lead to the "falling away" of 2 Thessalonians 2:12. He reveals the lies behind the fancy lights and fast talk of false teachers.

Gwen Sellers; The Abiding Life
Gwen's passion is to fully embrace the abundant life she has been given in Christ and help other believers do the same so that God truth, love, and abundant grace will be revealed in our lives.

Stephanie Ismer; Organic Fruit
This blog is about bearing spiritual fruit that is a peaceful product of God, rather than a painful product of your own effort.


Regular Contributors
Laurel J. Davis
Laurel is a writer and speaker, specializing in women's issues. She is a firm believer in the truth of God's Word and exhorts others to compare any teaching — including her own — to the truth found in the Bible.

Beth Hyduke
Beth likes using her Bible to help others troubleshoot common questions and doubts that tend to crop up in us all, pre- and post-salvation. Her goal is to direct questioning unbelievers to the Head Answerer, Jesus Christ.

Catiana Nak Kheiyn; Divine Memorabilia
Catiana writes about stories — God's stories. After all, God is in the details. And if we watch very closely and listen, we will see and hear God at work in us — even in the everyday.

Denise Kohlmeyer
Denise feels blessed to be able to combine her love for the Word with her two passions: writing and teaching. She is a former newspaper journalist, co-author of two books, and Bible Study Fellowship teacher.

MeLissa LeFleur
MeLissa is the co-founder of GotQuestions Ministries and author of Why Believe?, a Bible study published through Stonecroft Ministries. Her great passion is spreading the Gospel, especially to kids.

Christopher Schwinger
Having thought through or worked through many issues on his own, including emotional struggles from the lack of grace among believers, Christopher is grateful for the opportunity to share the biblical truths he's found.

Robin Schumacher; Compelling Truth
An apologist and theologian, Robin's writing shows that God's truth impacts us to change what we do and what we want to do. And when our desires match God's that is when we are blessed.

Tim White
Tim White has been a writer for Gotquestions.org for many years. He was educated at Jacksonville College, Dallas Baptist University and Christian Bible College. He has a Bachelor of Ministry in Counseling and has been a senior pastor for over 10 years.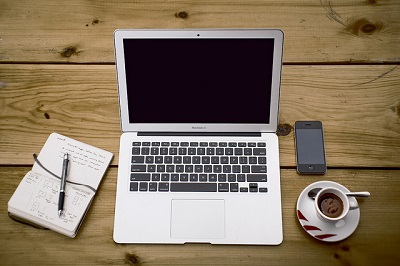 ---

Images
Kevin Christopher Burke; "Bible & Coffee"; Creative Commons
Alejandro Pinto; "MacBook Air"; Creative Commons