THE ABIDING LIFE
Be Still in the Chaos


By Gwen Sellers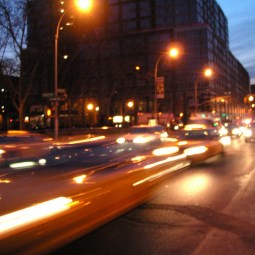 Are you ever still? Are there moments in your life when you are truly at rest—physically, mentally, emotionally? I know I'm not still often. I live in a frenzied society, and I've bought into the mayhem. Some days it seems every minute is scheduled. I eat on the run, try to get up early to get more packed in, stay up late to have some semblance of relaxation and to wind down. To plan time with friends, I schedule a month in advance. Unexpected errands or appointments mean whole schedule shifts. Margin is nowhere to be found. Is it the same for you?

Everyone is trying to do more with less but losing themselves in the midst of it all. No longer is "good" the accepted response to "How are you?" Now we say, "Busy!" and it's always the truth. If I'm busy, then I must be important or capable or popular or needed. But is this a godly way to live? What happened to Sabbath rest? Where is the rest Christ promised (Matthew 11:28)?

Have you heard Psalm 46:10, "Be still and know that I am God"? Do you know what surrounds that verse? It's a description of chaos!

Psalm 46 starts like this: "God is our refuge and strength, an ever-present help in trouble. Therefore we will not fear, though the earth gives way and the mountains fall into the heart of the sea, though its waters roar and foam and the mountains quake with their surging" (Psalm 46:1-3). Are you kidding? Mountains falling, waters raging, the earth quaking—and the Psalmist says "we will not fear" because of our God? This must be a mighty God!

"There is a river whose streams make glad the city of God," the Psalmist continues, "the holy place where the Most High dwells. God is within her, she will not fall; God will help her at break of day. Nations are in uproar, kingdoms fall; he lifts his voice, the earth melts. The Lord Almighty is with us; the God of Jacob is our fortress" (Psalm 46:4-7). Wars, nations in uproar, kingdoms in demise—yet God stands strong. The city in which He dwells will not fall. Believers are the temple of the Holy Spirit (1 Corinthians 6:19). God is within us. Like the city, we will not fall.

"Come and see the works of the Lord," the Psalmist beckons, "the desolations he has brought on the earth. He makes wars cease to the ends of the earth; he breaks the bow and shatters the spear, he burns the shields with fire" (Psalm 46:8-9). God is in control; He steps in and takes charge.

And then, with the scene set in disarray, what do we hear? "Join in the battle!" No. "Fall to your knees in fear at this powerful God!" No. "Begin the work of rebuilding that which God has saved!" No. We hear: "Be still." In the presence of this mighty God who protects us when creation is in pandemonium, who rescues us from wars, who preserves us in the midst of everything the world will throw at us, we are told to simply be still. How amazing is that?

God is able. He "will be exalted among the nations" and "exalted in the earth." It is precisely because our God is capable and because He is a fortress that we can be still. We need not toil to rescue ourselves or rush to contain the mayhem. If we'll let our guard down and trust Him, we can be still even in the chaos.

Rest is a gift from God. When we rest in Him, we choose to trust Him. We proclaim His power and His control. Don't hear me wrong, we are called to work. We are called to persevere and to sacrifice our own desires for God's will (Luke 9:23; Colossians 3:23; Philippians 3:12-14). But we are not called to burn out (Luke 10:41-42)! God is not interested in busy followers; He is interested in true followers. He wants us to be still enough to hear His voice. Stop the mental racket. Get off the non-stop treadmill racing you through life. Take a moment to know God and to trust Him. Then, get back in the game, doing only those things God has called you to.

For me, it's going to be a little scary. What if God removes some of my busyness? What if I'm unable to restart? What if things crumble when I'm not there? What if others don't understand?

Be still.

You know what? Frankly, I'm tired. God says He wants to give me rest. And I'm ready to rest. He wants me to be still. He says He will preserve my life. He will take care of the mountains falling and the seas raging. I need only be still and know who He truly is. He has my life under control even when I feel like it's crumbling.

Be still.


---

Image Credit: dana byerly; "houston & forsyth at dusk"; Creative Commons


---
comments powered by

Disqus
Published 9-18-12