THE ABIDING LIFE
Biblical Truth and Behavioral Science
By Gwen Sellers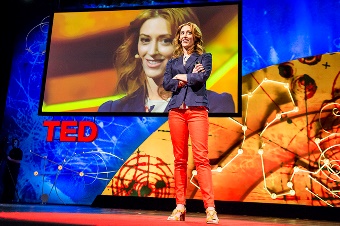 Single Page/Printer Friendly
Continued from Page One






Interestingly, predicting one's failures is also important. This can be helpful in noticing and avoiding triggers, but more important is the mindset behind it. Rather than expect ourselves to be perfect or be willing to only achieve the ideal, we view ourselves realistically. This means failure does not come as such a shock and we are able to deal with it and continue the process of growth. We also recognize that growth is a process, and we become willing to take small steps toward the larger goal. Another interesting thing is that "Optimism about future behavior licenses self-indulgence today." We put off for tomorrow what should be done today and end up not doing as well in the long run. Two verses come immediately to mind for me. "For by the grace given to me I say to everyone among you not to think of himself more highly than he ought to think, but to think with sober judgment, each according to the measure of faith that God has assigned" (Romans 12:3). "Therefore let anyone who thinks that he stands take heed lest he fall" (1 Corinthians 10:12).

Lastly, she talks about "surfing the urge," or being willing to endure the craving or temptation without giving in. Rather than deny its existence or distract ourselves, we acknowledge that it's there but also recognize that we don't have to give in and it will pass. Second Corinthians 10:13 tells us, "No temptation has overtaken you that is not common to man. God is faithful, and he will not let you be tempted beyond your ability, but with the temptation he will also provide the way of escape, that you may be able to endure it."

Some Thoughts

Admittedly, the idea of willpower can make me a little uneasy. I am not a self-improvement project. I am not in charge of my own sanctification. The battle against my sinful nature is not one I am going to win on my own. Yet, Paul told the Philippians, "Therefore, my beloved, as you have always obeyed, so now, not only as in my presence but much more in my absence, work out your own salvation with fear and trembling, for it is God who works in you, both to will and to work for his good pleasure" (Philippians 2:12-13). There is a real need for me to work out the process of sanctification. In that I can certainly use the tips about changing my mindset on stress, eating and sleeping better, envisioning my future self, recognizing my humanity and making gracious allowance for it. But more than that, I can rely on the power of the Holy Spirit. I don't have to wait for behavioral science research to help me live better because God has given us the truth of Scripture and the power of His Spirit. Even so, He has also given us inquiring minds that can do research and make practical suggestions for living.

One of those practical suggestions that I think will help in all of life is recognizing the importance of beliefs. When I truly rely on God's Word and believe His truth, it is good for my health. Romans 8:6 says, "For to set the mind on the flesh is death, but to set the mind on the Spirit is life and peace." This verse is not talking about physical health, but it absolutely highlights the importance of mindset, as does Romans 12:2. His truth is that trials (stress) can produce good things in me. His truth is that I am forgiven and am a new creation in Him. I need not live as if I am a slave to sin because I am not (2 Corinthians 5:17; Romans 6). I can live out of the mindset that wants those long term goals. I can use self-compassion, recognizing that I am forgiven in Christ and acknowledging that His grace is sufficient for me. Guilt, shame, and increasing law will only lead to failure, as Paul expounds on to the Romans. But knowing there is no condemnation in Christ and I cannot be separated from Him, I can allow for the process of change.

A final point: God's truth is truth. What the Bible says really works. How cool is that?


---

Image Credit: TED Conference; "Untitled"; Creative Commons


---
Tags
:
Biblical-Truth
|
Christian-Life
|
Health-Wellness
|
Reviews-Critiques
---
comments powered by

Disqus
Published on 12-17-14