THE ABIDING LIFE
Fostering Packs of Hope


By Gwen Sellers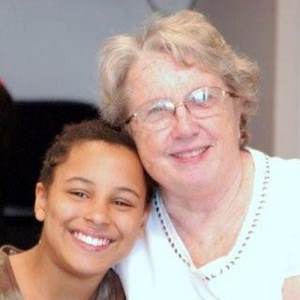 Religion that is pure and undefiled before God, the Father, is this: to visit orphans and widows in their affliction, and to keep oneself unstained from the world. James 1:27

This past weekend, in partnership with a local non-profit organization, my church passed out empty "Packs of Hope" for congregants to fill with pajamas, a toothbrush, a new outfit, and a teddy bear for a foster child. May is National Foster Care Adoption Month and we want to be involved. Sometimes kids are picked up from school or a hospital by child services and brought into a foster home without the chance to get any of their things. They have been taken away from all that is familiar. And even if that familiar place was one of abuse or neglect, the child still must adjust to a brand new environment. The simple hug of a new teddy bear can bring a glimpse of hope. The packs are helpful for foster parents, too. While they are presumably prepared in many ways to receive children, parents likely won't have everything the child needs. So rather than have to go shopping in the midst of crisis at who knows what hour of day, case workers can give these "Packs of Hope" to the foster family and the child will have what he needs to make it through the night and following morning.

A few years ago, my church did a big push for foster care and adoption. Around the same time, there were radio ads about adoption and the impact churches could have in our state. My guess is this was part of Focus on the Family's Wait No More initiative. It seems that statewide the church stepped up in such a way that Colorado noticed a difference. According to Jedd Medefind, President of Christian Alliance for Orphans, "In Colorado, many churches have made kids in the foster system a central focus. Over the past four years, the number of foster youth waiting to be adopted has been cut from 677 to less than 300. The woman who oversaw foster care adoptions for the state, Dr. Sharen Ford, expressed, 'There is no question who is doing it. It's the church families adopting these precious children that no one else would take in the past.'" It's not just Colorado; the impact is happening across the nation.

After that first sermon, I didn't think much about foster care or adoption. I'm single. What could I really do at this point? Around the same time, the family of a good friend of mine felt called into foster care. Soon after they were trained and vetted they welcomed three children into their home. Three years later, they were able to officially adopt all three. They have since celebrated the first birthday of their biological daughter and welcomed another foster daughter whom they hope to adopt. As I've gotten to know the family a bit better, I have been consistently amazed by their story. Going from zero to five kids in less than four years, they have seen the faithfulness of God and relied on Him daily, desperately at times. They readily admit their lives are chaotic, but they wouldn't have it any other way. This wild adventure has brought them closer to God than they could have imagined and their kids' lives have truly been changed.

Over the past few years, my eyes have been increasingly opened to foster care and adoption. I've met numerous people with adopted children, spanning from international adoption to adoption among relatives. I've been reminded of family friends from my childhood with foster and adoption stories. Not all the stories are good. Some of the children have been badly scarred and healing has not yet come. Some of the parents have been deeply wounded. Some of the adoptions have fallen through, leaving only questions and pain. Frankly, sometimes the happy ending, the redemption story, seems like it won't be heard until Heaven; and the persistent hurt doesn't quite seem worth it. But I've also witnessed the intimacy of the parents' spiritual walk. They have chosen to trust God in ways that seem unfathomable to many. Those who thought they would be able to take home a child and couldn't, or did only to have the child reject them, cling to God more dearly. They don't know why God let things happen the way they did; but they continue to trust that He is good and seek to know His heart better. Those who have added children to their families have given their hearts completely to them, regardless of legal loopholes, cultural adjustment, financial sacrifice, age, and emotional strain. They have fully vested in the lives of these kids. They are not "foster-parents" or "adoptive-parents;" they are simply parents. Parents like all the other parents, trying to love and guide as best they can and learning a whole lot along the way. I am commonly told about the ways parenting deepens relationship with God, intensifying both reliance on and appreciation for God's heart.

As I've become more aware of foster care and adoption, gotten to know the people involved, and heard a few more sermons, I've learned that even if I don't foster or adopt, I can still be involved in caring for orphans. I can donate to foster agencies. I can support children through Compassion International who may not have parents or whose parents may not be able to provide for them. I can fill a Pack of Hope so the first night in a new home isn't so overwhelming. I can offer to babysit to give parents a break. I can bear witness to the lives and the stories. I can pray. And even I, single and childless, can learn more about the heart of my Father God by paying attention to the way He works in the lives of His children (Romans 8:15).


---

Image Credit: Fairfax County; Creative Commons


---
Tags
:
Christian-Life
|
Current-Issues
|
Family-Life
|
Ministry-Church
|
Personal-Relationships
---
comments powered by

Disqus
Published on 5-8-2014