THE ABIDING LIFE
Is Christianity about freedom or slavery?


By Gwen Sellers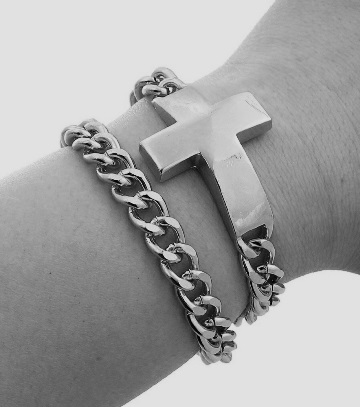 Single Page/Printer Friendly
Continued from Page One









Christianity is about freedom. Freedom from sin. Freedom from having to work for my own acceptance and worth. Christianity is also about slavery. Being bound to God and His righteousness, obeying Him because He has purchased us with a price. But, more than that, it is about being a member of God's family. I am sealed with the Holy Spirit (2 Corinthians 1:22; Ephesians 1:13-14). The Holy Spirit takes up residence in me. I am no longer my own, but His (1 Corinthians 6:19-20). This same Holy Spirit is the one who testifies to my adoption. He is not just a seal of ownership, but a seal of belonging, guaranteeing an inheritance. Slavery to righteousness is a slavery that leads to life. Being a child of God means learning to live like I belong to the family. Not out of obligation or to maintain my spot in the family, but because that's how family works. God is conforming me into the image of His Son (Romans 8:29; 2 Corinthians 3:18). At times, obedience feels like slavery—it is a putting to death of the sinful nature and going against my "natural" inclinations. But, ultimately, it is a slavery that leads to life, and it is a slavery experienced in the context of family. Perhaps the writer of Hebrews says it best:
Therefore, since we are surrounded by so great a cloud of witnesses, let us also lay aside every weight, and sin which clings so closely, and let us run with endurance the race that is set before us...And have you forgotten the exhortation that addresses you as sons?

"My son, do not regard lightly the discipline of the Lord,
nor be weary when reproved by him.
For the Lord disciplines the one he loves,
and chastises every son whom he receives."

It is for discipline that you have to endure. God is treating you as sons. For what son is there whom his father does not discipline?...For the moment all discipline seems painful rather than pleasant, but later it yields the peaceful fruit of righteousness to those who have been trained by it. (Hebrews 12:1, 5-7, 11).
Christianity—slavery, freedom, sonship—a beautiful paradox that points us to an amazing God who longs to give us life, and life abundant (John 10:10).


---

Image Credit: Totally Unbothered's Double Chain Cross Bracelet


---
Tags
:
Biblical-Truth
Christian-Life
|
Jesus-Christ
---
comments powered by

Disqus
Published on 8-1-2014