THE ABIDING LIFE
Identity, Truth, and Love
By Gwen Sellers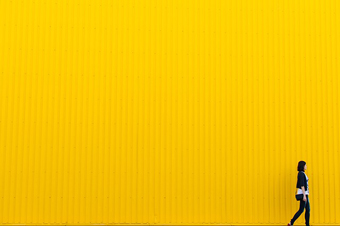 Single Page/Printer Friendly
Continued from Page One




So what is the right tension? This is where surrender comes in. God did give us free will and He does want us to use it, but we are meant to do so while also fully submitting to God. Understanding this truth has been a struggle for me. You see, I wrongly tend to think of submission as a loss of identity. That is a lie from the Enemy! In submitting or surrendering to God, we don't lose who we are. We actually become free to be who God truly made us to be. In surrendering to God, I give up the things of this world that would inhibit abundant life in exchange for His ways; I give up that which brings death in order to gain fullness of life (John 10:10; 15:1–17; Romans 6:23; Galatians 5:1, 16–25). So I should seek to please God, but it's God who I need to please, not the various "God boxes" that are perpetuated or that I've made up in my own mind. Pleasing God and being a "good Christian girl" may look similar on the outside, but they are completely different heart attitudes. In one, God is my source of truth, the love of my heart, and the desire of my spirit. He guides and directs and enables. In the other, I am deciding what is right and wrong and granting myself love only when I adhere to my standards. One is liberating and secure. The other is enslaving and insecure.

As to self-sufficiency, it is not so much a decide-who-you-are-and-just-be-that as it is an active seeking out of God and obedience to Him. It's asking God who He made me to be and choosing to trust Him and live that way. Rather than doing life on my own, it is being an active participant in my life with God's power. We do still need the help of other people. I am not meant to "be who I am" in defiance of others, but for their benefit. I can and should own the things God has instilled in me. He makes us each uniquely (Psalm 139). And His works are "wonderful" (Psalm 139:14). He has prepared works for us to do (Psalm 139:16; Ephesians 2:10). God actually likes us the way He made us and has a reason for making us the way we are. Certainly sin can get in the way and sanctification is necessary. But we are not fundamentally flawed and without hope. God has saved us from sin. And the things He has placed in us in terms of personality and gifting are things He intends to use to carry out His will (Matthew 25:14–30; Ephesians 1:3–14; 1 Corinthians 12:4–7, 12–31; 2 Peter 1:3–11). We may be quite different from those around us, or quite similar to those around us. No matter, we are each created the way we are for a reason. God knew in advance and has good plans for us. He loves us completely — not just the "lovable" parts, but the weird things, too. He has a plan for us. He is made strong in our weakness and glorified most when we function the way He designed us to. The issue is whether we will accept it and choose to live it out.

I started out asking about unconditional love. This is what God has for us. To be honest, it can be frightening. I don't always like the weird things about myself. To not only accept that God placed those in me, but that He loves me fully in that, is pretty astounding. Yes, God has growth work for me to do. But it is so different from the self-help things society markets. God doesn't want to alter my personality; He wants to fully use it for His glory. He doesn't want to change His design of me; He wants to liberate it and restore me to what He originally intended. It's not about me trying to fit some mold that is a bit tight around the edges, but about Him completing the masterpiece that He is making in me (Ephesians 2:10; Philippians 1:6). Because God loves me, I can love myself. Because God loves me, I can accept myself. Because God loves me, I can feel secure. I am never alone. I am never deemed unacceptable. I am a child of the King, a participant in His work. When I fully accept God's love — in all those cavernous places — fear can be cast aside (1 John 4:18) and I can boldly walk with Him in the adventure He has planned.

I love John 13:3–5:
Jesus, knowing that the Father had given all things into his hands, and that he had come from God and was going back to God, rose from supper. He laid aside his outer garments, and taking a towel, tied it around his waist. Then he poured water into a basin and began to wash the disciples' feet and to wipe them with the towel that was wrapped around him.
Jesus had a solid grasp of His identity and the Father's love. This enabled Him not only to serve His disciples but to sacrifice His life on our behalf. You see, Jesus has already paid the price for my sin. I don't need to live in shame about the things I don't like about myself. The ones that are sinful have been cleansed and taken care of. The ones that I just don't like because of some cultural expectation or standard I've made up in my own mind are inconsequential. Those things aren't Truth. God is. When I understand God's great love — so viscerally demonstrated by Jesus — and truly accept it, in the depths of my being, then I can accept myself. And when I do that, I can surrender fully to Him, find joy in being transformed into His image (Romans 12:2; 2 Corinthians 3:18), and begin to truly live.

I pray that you, too, will know the depth of God's love, accept who He created you to be, and to be that person. God intends for you to live. So live! Do so knowing you are loved, that you have purpose, and that peace and joy can be yours in Christ.


---

Image Credit: StockSnap; untitled; Creative Commons


---
Tags
:
Biblical-Truth
|
Christian-Life
|
God-Father
|
Personal-Life
|
Personal-Relationships
---
comments powered by

Disqus
Published on 5-2-16