THE ABIDING LIFE
Why should I believe?


By Gwen Sellers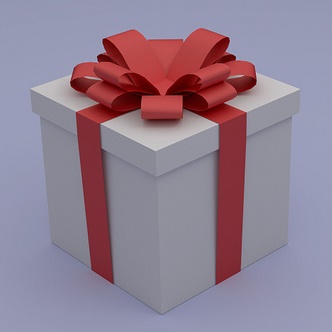 We often spend so much time on the intellectual aspects of faith in God—which we absolutely should do—that we fail to realize that belief in God is beneficial to our hearts. God isn't just sitting in Heaven, passively hoping that we'll agree with Him. He doesn't merely want to give us a list of rules and tasks so we can be His worker bees. He wants to have a personal relationship with us. He desires this so much that He sent His son to die in our place, redeeming us so we can be with Him. Truly our God is amazing. Faith is more than a "ticket to Heaven"—much more!

"And without faith it is impossible to please him, for whoever would draw near to God must believe that he exists and that he rewards those who seek him" (Hebrews 11:6). Our belief allows us to draw near to God. It entices us to earnestly seek God, to engage with Him more and discover His ways. And when we know Him better, we can experience His blessings.

Believing in God and believing God will give us life. John 20:30-31 says, "Now Jesus did many other signs in the presence of the disciples, which are not written in this book; but these are written so that you may believe that Jesus is the Christ, the Son of God, and that by believing you may have life in his name." Jesus Himself declared, "The thief comes only to steal and kill and destroy. I came that they may have life and have it abundantly" (John 10:10). There it is: the benefit of belief is life. Not just in Heaven, but here on earth. This is talking not only about our hearts beating but about a truly fulfilling experience of life.
What does a fulfilled life look like?
At my church, we call it Life with a Capital L. It's a fullness of life where we can actually appreciate our existence. We experience God's forgiveness for our sinful ways and are granted righteousness (2 Corinthians 5:16-21; Ephesians 2:1-9; Colossians 2:13). We experience true peace (Philippians 4:7; John 14:1-3; John 16:33; Romans 8:6). We begin to truly understand the depth of God's love for us (Ephesians 3:19). We accept our position as God's adopted daughters and sons (Romans 8:15-17; Ephesians 1:3-14; 1 Peter 2:9-10). We realize that we have purpose (Ephesians 2:10; Colossians 3:23-24) as a child of the One who is mighty (Ephesians 3:20-21).

We are given strength to endure, because we still live in the world and will still experience suffering. And we learn that God is faithful in the midst of our suffering (John 16:33; Ephesians 6:10-18; Ephesians 3:20-21). We are given wisdom and guidance through the Holy Spirit (John 14:15-31; John 15:26-27; 1 John 5:20; 1 Corinthians 2:16). We gain access to God and can speak to Him through prayer, receiving His power in turn (Hebrews 4:14-16; John 14:12-14; John 16:24; 1 John 5:13-15).

God is the satisfaction of our deepest longings. John 4 shares the story of Jesus' interaction with the Samaritan woman at the well. She was clearly striving for something—having five husbands and now living with a sixth man. Yet her heart's desire remained unfilled. Before Jesus revealed His knowledge of the woman's lack, He told her that He could give her living water—a water that would truly quench thirst. She passed it off, but then Jesus reminded her of her deepest longing, and she was immediately interested in finding this fulfillment.

God knows what we need. He understands the yearnings of our heart. He is the fulfillment, the water for our seemingly unquenchable thirst. When we are filled with God, we can then enjoy our earthly lives and pursuits. No longer will jobs, relationships, hobbies, and the like have to give our lives meaning. Instead, they are gifts from God—work to which we have been called and pleasures He has granted. When we experience suffering, we can trust that God will ultimately redeem it (Romans 8:28). He is our constant companion as we endure pain.

Jesus didn't just save us for Heaven. He saved us to give us life—true life, abundant life.

The benefits of belief in God are too numerous to capture in one article. God's grace and mercy, and our acceptance of it by faith, restore our relationship with Him (Ephesians 2:8-10). That same grace gives our lives meaningful purpose (Ephesians 2:10). God is a good God (Luke 18:19; Romans 8:28), full of love (1 John 4:8), full of abundance. He desires good things for us, and those good things can begin now! Believing in God and, in turn, believing what God says, frees us to experience life to the fullest (John 8:32).

If you want to know more about life in Christ, try reading the Gospel of John in the Bible. See what Jesus promises. See the titles He ascribes to Himself (the bread of life, living water). Romans 8 is another great chapter about life. Ask God to speak to you, and He will show you what He has for you (Luke 11:10).

A final encouragement from 1 Corinthians 2:9: "What no eye has seen, nor ear heard, nor the heart of man imagined, what God has prepared for those who love him".


---

Image Credit: FutUndBeidl; "Gift Box"; Creative Commons


---
comments powered by

Disqus
Published 11-14-12