THE ABIDING LIFE
Battling the Wrong Enemy


By Gwen Sellers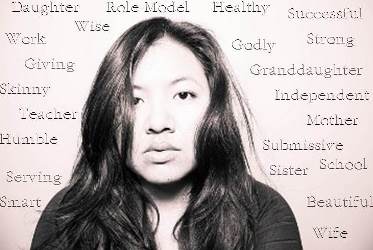 Single Page/Printer Friendly
Continued from Page One


The truth of the matter, though, is that it isn't just a confused groupthink phenomenon about how to live life well. There is an Enemy. And he is spreading lies. In every arena of life it seems. He's doing what he can to keep us from accepting the amazing Truth of God, that, as Timothy Keller puts it, "The gospel is this: We are more sinful and flawed in ourselves than we ever dared believe, yet at the very same time we are more loved and accepted in Jesus Christ than we ever dared hope." When we are not firmly rooted in the love of Christ and clinging to His Truth, the lies sneak in. They slip by almost unnoticed; and we start living a life that isn't based on Truth. Then for some reason or another we actually slow down, examine our thoughts, and often find some lies. Sometimes the lies seem pretty ridiculous, laughable even; but still, they've probably caused a lot of pain. So we acknowledge the lie and we deal with it. But rather than accept defeat, the Enemy takes another stab. He tries to get us blaming these "others." That's where forgiveness becomes an essential part of our healing. Even after we forgive, the Enemy keeps poking. If we aren't going to buy into his falsehoods anymore and we aren't going to hang on to resentment, then maybe he can at least distract us. If I'm combatting the messages of "society" or "the church" or any of these other places I've picked up unbiblical beliefs that do not reflect who God is or who He's made me to be, then Satan wins again. Now not only do I have to continue dealing with any ramifications of having believed a lie, I'm fighting the wrong enemy.

Don't get me wrong. We need to be aware of the messages we receive from others. Society needs to change its message on a lot of things. The church needs to pay attention to what it is saying. Parents need to be aware about what they communicate to their kids. Individually, we need to make sure we are not further perpetuating falsehoods either by implicitly buying into them or explicitly saying things that further the lies. Yes, our messages to one another do need to change. But we don't have to war with one another about it. What we need to do is learn the Truth and live it out.

Second Corinthians 10:3-5 says, "For though we walk in the flesh, we are not waging war according to the flesh. For the weapons of our warfare are not of the flesh but have divine power to destroy strongholds. We destroy arguments and every lofty opinion raised against the knowledge of God, and take every thought captive to obey Christ." It starts with our own thinking. Know the Truth. Cling to it. Take up the full armor of God (Ephesians 6:10-18). Judge all things by the Spirit and ask God to give you the mind of Christ (1 Corinthians 2:6-16; John 16:12-15). Then speak Truth to others (Ephesians 4:15). Resist the schemes of the Enemy (James 4:7; 1 Peter 5:8-9). Speak out against the false messages of our society. But resist the urge to blame. Recognize that the battle is not against others. Others live in the same fallen world. They hear and battle the same messages. The struggles may look different. Some may appear to have achieved acceptability and to hold all the power. But the truth is that acceptance only comes from God. And the even better truth is that we have it in Christ (John 15:15-16; Ephesians 1:3-14). We can rest in God. Our identity is secure. Our eternity is secure (John 10:27-30). Nothing — absolutely nothing — can separate us from the love of God in Christ Jesus (Romans 8). So stand firm in the faith, in the armor of God, by the side of the Victor, and battle against the real Enemy in the way God has called you to. "Finally, be strong in the Lord and in the strength of his might" (Ephesians 6:10).


---

Image Credit: Sodanie Chea; "I feel ___"; Creative Commons


---
Tags
:
Biblical-Truth
|
Church-Issues
|
Christian-Life
|
Personal-Relationships
|
Sin-Evil
|
Womens-Issues
---
comments powered by

Disqus
Published on 7-11-2014