CHURCH & MINISTRY
A Letter to Infertile Women on Mother's Day


By MeLissa LeFleur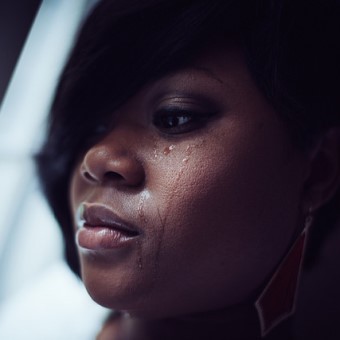 To my Friends who find themselves childless on yet another Mother's Day:

Take a deep breath. I understand and I promise you'll survive. Well, there was one year I thought I might not make it, but I pulled myself out of the pit and I lived to see another day. If I can do it, you can too!

I know, you're getting older. I am too. It seems like the biological clock has started ticking twice as fast as it used to. You have finally realized that when/if you have kids, you'll be the "older parent." The one that people mistake for the grandma! Well sister, I hope I'm standing right there next to you! I hope we both get to attend our child's wedding, even if we are both retired!

On Mother's Day I feel like a little girl jumping up and down and waving my arms — "God I'm over here. Pick me! I want to be chosen too! I know I won't be a perfect parent, but I'll give it my best shot." Do you feel left behind, like you're the one who will get picked last — or not at all?

I've learned a lot through the last 14 years of Mother's Days. Want to hear? I promise I won't give you any sex advice...I'm sure you've heard enough advice from complete strangers. (Yeah, I've kept a list of unsolicited sex tips so if you want to compare lists, please let me know!) Please realize that these suggestions (below) are things that have worked for me, but I realize that they might not be for everyone. Take the ones that speak to you and toss the rest.

Mothers actually like their kids!
This Mother's Day, expect to listen to all your friends gloat about their children and how wonderful they are. At least a few times a year, we find out that mothers actually like their children. Consider Mother's Day the one day a year where our hopes can be revived and we might remember why we wanted children in the first place.

Don't live on a childless island. I know, it's quieter there, but it really isn't much fun.
If you are emotionally able, volunteer with the kids at your church. Provide free babysitting to a stressed out mom this weekend. Be around kids sometimes. Parenting is hard...sometimes we need to lend a helping hand and see the stress fall off the face of a friend who is up to her eyes in dirty diapers. I hope someone will lend a hand to me someday.

We can be a listening ear to that distraught parent. I always want to chuckle when my friends ask me for advice on parenting their kids. Sometimes I want to say, "Hey, I have no idea how to parent a teenager. I can't even get the conception step right. That's supposed to be the easy and the most fun part!"

Foster contentment.
One of the most important is to be content. I talk to women who say, "If only I had _______ I'd be content." God wants you to be content now. If you're not content now, a child isn't going to bring contentment into your life. You'll simply be just as discontented and also have a screaming child in your arms!

It's ok to want a child. Honest. It's ok if that desire is so strong, you physically yearn for it. Children are a part of God's design; He created the family. Pray for that child with all your might, but foster contentment in your heart. Submission to God's plan always brings the most peace.

Remember, you're not alone. Reach out for help. Join a message board. Find a friend who will listen. Communicate with your spouse. Talk to God.

I have a good friend who is also infertile. She shared this with me not long ago, "It was revolutionizing to me to realize how I was wasting my life, wishing for the next phase. I was looking past the abundant blessings I had and focusing instead on what I didn't have! That lesson, taught to me by the Lord Himself, changed things for me in an important way. I've worked since then to relish my sweet husband and our life as two." What a great example she is to me!

You're not damaged goods.
Remember our identity is not "Infertile," it is, "Beloved Daughter of the King." Our identity is not found in what we can or cannot accomplish, it is found in the work of Jesus Christ on the cross.

Afford people some grace.
No one truly understands how difficult this journey is unless they have been there. Even if they experienced infertility, they have never walked directly in your shoes. That's why we have a long list of fertility advice we've titled, "Cats, Dogs, and Cough Syrup." Most of the list has come from well-intentioned folks who want to share what worked for them. Frankly, I don't really care how you conceived your 8 children, but I refuse to let your advice be a fuel for raising anger in my heart. Instead, I will do my very best to thank you and walk away before I spout off with something I'll regret later. I've learned over the years to give people grace. A high majority of people have really good intentions when trying to help.

Advice seems to be abundant on a holiday like Mother's Day. I have a friend who skips church on Mother's Day. She chooses to avoid the questions, the awkward moments. Instead, she has a wonderful day at home and celebrates her mom. That's just fine.

Capitalize on your empty nest.
Plan a vacation you've been wanting to take. Work extra hours and take that trip to Paris. Go eat at a fancy restaurant, even if it isn't a special occasion. Take a long nap. Do all the things you wouldn't be able to do if you had a whole litter of kiddos. Live it up!

Concentrate on your mom this Mother's Day.
Celebrate your mom and her role in your life. Make the day about her, not about you.

I realize that Mother's Day is hard for even more reasons than infertility. If your mom has passed away, the day is often filled with grief. I encourage you to do something in her memory on Mother's Day. Take time to share the memory of your mother with a close friend or family member.

I'm sure there are others of you who don't have a good relationship with your mom and the day is a painful reminder of that brokenness. Please know that I'll be praying for you on Mother's Day as you grieve and/or seek reconciliation.

Mother's Day is hard. I used to hate it! Maybe you do too! For the last several years, I've decided to practice my contentment. I might still have a good cry and talk with God, but I want it to be a growing time, not a pity-party. I want to thank God for His blessings and say, "Blessed be Your name." Not just say it, but truly mean it.

Will you join me in praying for our sisters who are childless today?


---

Image Credit: Benjamin Lehman; "Tears"; Creative Commons


---
comments powered by

Disqus
Published 9-5-12