CHURCH & MINISTRY
What Is Solo Christo?
Series: The Solas of the Reformation (And Why They Matter Today), part 4

By Dillon Burroughs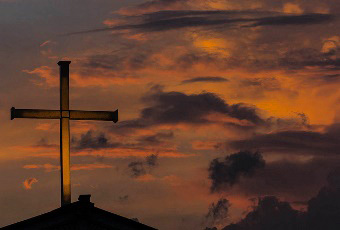 Solo Christo (sometimes listed as solus Christus; "through Christ alone") was one of five solas proclaimed by Protestant Reformers that emphasized the essential role of Jesus in salvation. The term consists of solo meaning "only" and Christo meaning Christ. In contrast with the Roman Catholic tradition of salvation based on faith plus a variety of works, a belief that was widespread at the time of the Protestant Reformation, solo Christo taught salvation as something only available through Jesus.

The Roman Catholic tradition had placed church leaders such as priests in the role of an intercessor between church members and God. Reformers emphasized the role of the "high priest" Jesus who intercedes on our behalf before the Father. Hebrews 4:15 teaches, "For we do not have a high priest who is unable to sympathize with our weaknesses, but one who in every respect has been tempted as we are, yet without sin." Jesus is the One who offers access to God, not a human spiritual leader.

In addition, the Protestant Reformers returned to the biblical concept of Jesus as the only provider of salvation, not the Roman Catholic Church. As a result, many people felt free to join the Protestant movement since salvation could be found through Christ outside of the Roman Catholic Church. Acts 4:12 emphasized Jesus as the sole provider of salvation, teaching, "And there is salvation in no one else, for there is no other name under heaven given among men by which we must be saved."

The Protestant Reformation included much variety. In Germany, Lutheranism became popular due to Martin Luther's leadership in the Reformation. In Switzerland, John Calvin's influence led to a surge in Reformed Theology that has heavily influenced the Presbyterian Church. Anabaptists also arose during this time, emphasizing the baptism of believers (in contrast with infant baptism) and a "free church" style that abandoned much of the traditional liturgy of the Catholic Church as well as its centralized leadership under the Pope. All three of these expressions of Protestantism extended into the British Isles and later into North America.

Regardless of such diversity, the message of "Christ alone" remained central. As John Calvin wrote in his influential Institutes of the Christian Religion, "We look to Christ alone for divine favor and fatherly love!"

This teaching also encompasses the fifth and final sola of soli Deo gloria or "to the glory of God alone." Since salvation is from Christ and through Christ alone, we stand compelled to live a life for His glory alone. As 1 Corinthians 10:31 notes, "So, whether you eat or drink, or whatever you do, do all to the glory of God."

Our lives are created by God and for God. As author and pastor John Piper writes in God Is the Gospel, "The ultimate aim of the gospel is the display of God's glory and the removal of every obstacle to our seeing it and savoring it as our highest treasure." Still today, our ultimate goal in following Christ is to give glory to God with every aspect of our lives.


---

Image Credit: Bob Jagendorf; "Golden Cross at Sunset"; Creative Commons


---
comments powered by

Disqus
Published 10-22-12