CHRISTIAN LIFE & GROWTH
Real Rest for the Weary
Scriptures to Restore Your Strength

By Laurel J. Davis
See Laurel's blog at The Reluctant First Lady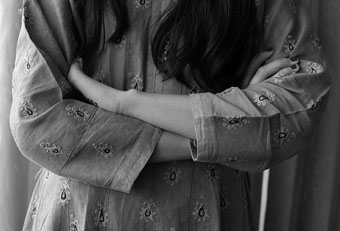 What's the one thing you wish you could tell God that He's taking too long to move on? If you could tell it to Him straight, would it sound something like this?:

"Hey God, with all due respect, why am I still going through this? Why did I have to go through it in the first place? After all I've done for You, or at least tried not to do because of You? I deserve better than this compared to a lot of people I know. They live and do whatever they want and still got it good. When do I get a break? Where's my reward? How much more do I have to put up with?"

How hard it is sometimes to be truly devoted to Christ in this world! How hard it is to follow after God's way when the world's way seems so easy, more enticing, more gratifying, and certainly more popular — even among professing Christians!

"Why, God, is Your path the long and difficult one?"

First of all, when it comes to telling Him anything, Almighty God is also a personal God. He is all-knowing and all-loving at the same time. So, while we should always come to Him with reverence, He already knows what we're thinking (and how we're thinking it) and still grants us intimate access and honest expression to Himself.

In other words, with all the respect that He is due, go ahead and talk to your Heavenly Father about your frustrations, doubts and needs. You can't hide them from Him anyway, and He cares enough about you to help you through them.

Second of all, when it comes to what He'll say to you in response, you may not find specific answers to specific questions or concerns, but here's the incredibly wonderful thing about it! Just as God already knows your thoughts and feelings before you utter them to Him, He has also already given you His helpful wisdom in His Word, the Bible, to apply to every difficult situation. In anticipation — even from the foundation of the world — of all of your particular frustrations and doubts as you struggle to do what's right in a wrong world, God wrote the following loving words of encouragement, instruction, promise and hope just for you way before you were ever born:

Psalm 34:15 — The eyes of the Lord are on the righteous and His ears are attentive to their cry...

Proverbs 12:28 — In the path of righteousness there is peace...

Isaiah 40:31 — But they that wait upon the Lord shall renew their strength; they shall mount up with wings like eagles; they shall run and not be weary, they shall walk and not faint.

Jeremiah 31:25 — For I have filled full the weary soul, and I have replenished every sorrowful soul.

Matthew 11:28-30 — Come unto Me, all you who labor and are heavy-laden, and I will give you rest...

1 Corinthians 15:58 — Be steadfast, unmovable, always abounding in the work of the Lord, knowing that your labor is not in vain...

Galatians 6:9; 1 Thessalonians 3:13 — Let us not weary in well-doing; for in due season we shall reap, if we faint not.

Hebrews 6:10 — God is not unjust; He will not forget your work and the love you have shown Him as you have helped His people and continue to help them.

James 5:11 — We count them blessed who endure...

1 John 5:3 — His commandments are not burdensome.


---

Image Credit: Farouq Taj; "Focused portrait"; Creative Commons


---
Tags
:
Biblical-Truth
|
Christian-Life
|
God-Father
---
comments powered by

Disqus
Published on 2-19-16