CHRISTIAN LIFE & GROWTH
"The Umbrella Fashion Show"
A Picture of God's Cover of Protection

By Laurel J. Davis
See Laurel's blog at The Reluctant First Lady







Single Page/Printer Friendly
Continued from Page One



THE "WINDS OF CHANGE" UMBRELLA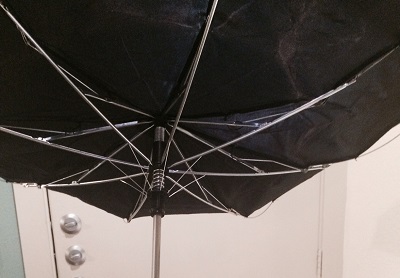 Gullible Gladys is our next umbrella fashionista. How downright dizzy she looks as she wrestles with this trend-following item from Folly's "Winds of Change" line.

This umbrella causes the undiscerning Christian to change directions depending on how the winds of doctrine are blowing. She goes back and forth and up and back and all around in dead-end circles according to the latest trends, gimmicks, clichés or catch-phrases popularized by the more prosperous preacher personalities.

No doubt this Christian will turn heads — you can't help but notice how she tosses to and fro with no real, secure grip on her spiritual growth. Sometimes she looks to the Bible for direction, but then she thinks, "Yeah, but the churches with fresh new revelation and their own books on the bestseller lists are huge." Or she thinks, "Yeah, but all I need to know is how to get that 100-fold return!"

This Christian is not grounded in the final authority of God's Word, and as a result, she's not as protected as she thinks she is when the storms come. And they will come. Uh-oh! Watch out, Gullible Gladys! Don't hurt yourself! Or anyone else!



THE "NO HEAVENLY GOOD" UMBRELLA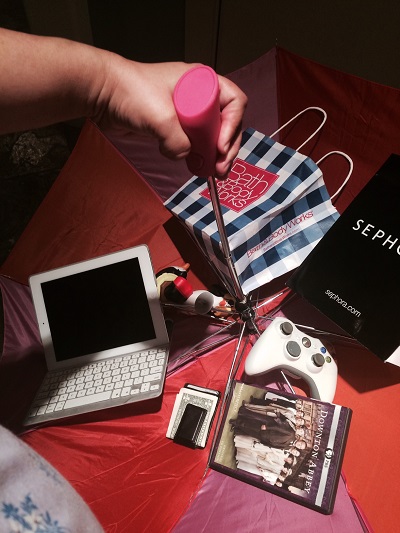 Busy Betty is modeling an umbrella from Folly's increasingly popular "No Heavenly Good" line. The "No Heavenly Good" umbrella is completely...uh...well, completely upside down!

Customized for the busy "too earthly minded to be any heavenly good" Christian, this wash-and-wear umbrella totally inverts God's perfect protection plan so that, instead of being sheltered, she's actually flooded with all the cares of this world, the lust of the eyes, and the pride of life in the here and now.

She insists that the covering of her umbrella is completely intact, and it is, and obviously very functional, too. Look how much she can carry in it! But she's holding it in a way that's shows she doesn't understand what it's for.

Yes, she's clearly using God's umbrella as her strength to carry all the weight of life. But she's really putting the things of God on the back burner. Her priorities are flipped, and she's never satisfied. As soon as she's conquered one goal in life, there's another one right there just waiting to preoccupy her and distract her from the eternal things of God.

This Christian with her "No Heavenly Good" umbrella has made very little room for her relationship with the Lord. She's put her own plans before God's plans, and yet still can't figure out why her world is so topsy-turvey. As a result, with her upside down priorities, she is totally unprotected.

Thank you, Busy Betty, for finding time in your over-loaded schedule to model for us. Please don't spill anything on your way out.



THE "SAFE AND SOUND" UMBRELLA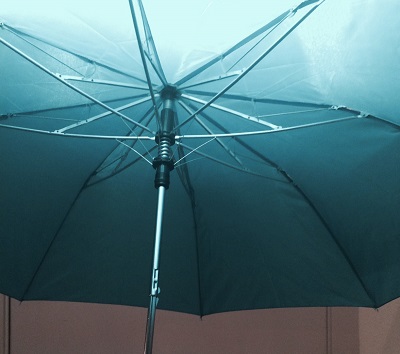 Our last model, Wise-man Wally, is the smartest looking Christian of them all. That's because he's modeling the "Safe and Sound" umbrella, which is the one single design for the Christian's umbrella, from our second Designer, Almighty God.

It looks like Wise-Man Wally's got a good handle on this one. Notice how the "Safe and Sound" umbrella looks different from the rest. That's because its protective covering is exactly what God intended it to be.

He has made this umbrella to give you comforting protection and faithful reliability, guaranteed to last for a lifetime. And beyond.

Why, this Christian's umbrella is perfect because he reveres his Heavenly Father who provides it, and he also understands and respects its purpose as the most precious Gift in his life. He cherishes and adores this Gift and holds it up over himself in a way for all the world to see — not for his own glory but for the glory of the One who makes him and all Christians truly "Safe and Sound."

Thank you, Wise-Man Wally. How smart you look indeed!



EPILOGUE


Let's give one last round of applause for all our truly super models.

That was fun and hopefully helpful to all of us...Just let me get my notes together, then we can go on with the program. Uh, wait a minute! Who is this wandering on the stage?

Oh, poor thing! She looks so cold, so lost and alone, so empty. Look, she doesn't have an umbrella...

Looks like she's tried everything else to find safety. But what she really needs is that perfect umbrella of protection, the kind of lasting, safe and sound protection that only Almighty God can give her.

At least all the other people we saw had umbrellas — even if they weren't using them properly. At least they had Christ in their lives. At least they were saved.

That's what this soul needs. She needs Jesus. She can try anything and everything else, but nothing will protect her from the storms or the unbearable heat except Him.

John 3:16 says, "For God so loved the world that He gave His only begotten Son that whosoever believes in Him should not perish but have everlasting life." Now all she has to do is receive it.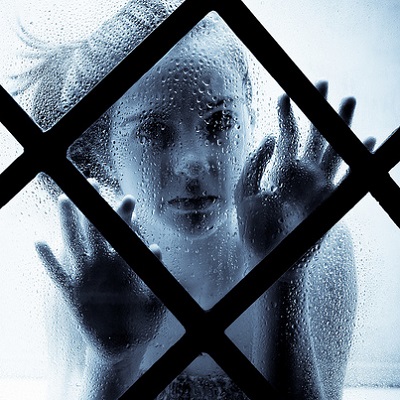 Whosoever calls upon the name of the Lord shall be saved. May we all be truly and properly safe and sound under God's perfect umbrella of protection, for this life and eternal life to come, for everyone who confesses Jesus Christ as Lord and Savior.


---

Images courtesy of Laurel Davis
Final Image: Marina Bonesso; "Untitled"; Creative Commons


---
comments powered by

Disqus
Published on 2-17-15