CULTURE & ENTERTAINMENT
Favorite Christmas Movies


By Blogos Writers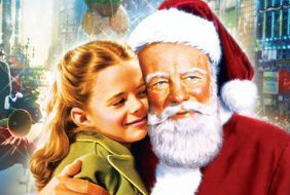 Few things say Christmas like Christmas movies! Okay, not really, but Christmas movies are still fun. Here are a few favorite Christmas movies from some of our writers.

Jim: A Christmas Story is my favorite. Although secular in theme, the movie was ingenious with an entertaining theme laced with seasonal adventures of a small boy in the 1940's. His dream to own a Red Rider BB gun was at the center of his life, and although warned he would shoot his eye out, kept dreaming just the same. He never gave up and in the end got his Christmas wish.

In 2012, the film was selected for preservation in the National Film Registry by the Library of Congress for being "culturally, historically, or aesthetically significant". (Source)

Kevin: Does the first Die Hard count?

I really like The Nativity Story (2006). Apart from some cheesy humor from the wise men and a cardboard Herod, it's a great movie. I love the very human portrayals of Mary and Joseph and the ever-present theme of God's using simple, weak things to bring to nothing the powers of this world.

It's not a movie, but A Charlie Brown Christmas is my favorite TV special. I love the message of non-commercialism, the music, and the fact that Linus tells it like it is, straight from Luke's Gospel.

Gwen: White Christmas. I love the dancing!

Kersley: I love Miracle on 34th Street (the original), Better off Dead, and Love Actually (the edited version being less eek-inducing). I don't know if I could choose a favorite, but one movie that gets me every time is The Family Stone. I've been in the situation where my boyfriend's family thought I was all wrong for him, where I walked into a family that had its own issues just under the surface that defined their reactions. The way the family tries to make the Christmas wonderful amidst the introduction of a new member and the sickness of the matriarch feels very real to me. And I like the end, when peace reigns because people have been real and honest with each other.

Dev: The Holiday because everybody finds their true love, even if they don't realize it at first. And Eli Wallach is awesome.


---

Image source: Miracle on 34th Street


---
Tags
:
Celebrating-Holidays
|
Personal-Life
|
Reviews-Critiques
---
comments powered by

Disqus
Published 12-20-13