CULTURE & ENTERTAINMENT
Fifty Shades of Grey
A Review from a Biblical Perspective

By September Grace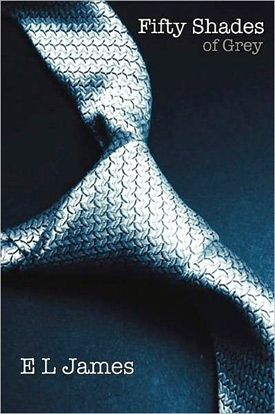 A note from the editor: When September told me she was going to read Fifty Shades of Grey and asked if I'd like a review, I said yes. Neither of us had read a review with a biblical perspective from someone who had actually read the book. She didn't want to read the book, but was willing to, in order to be able to give a solid and biblically based review. We at Blogos respect her discernment and appreciate her work.



Single Page/Printer Friendly
Continued from Page One









...and a talk about Anastasia Steele.

Grey isn't the only problematic character. While Grey shouldn't be seen as desirable, neither should Anastasia be emulated. Despite her long list of cons regarding Grey, and how scared she is of him even before they're in a "relationship," she still chooses to stay. She still tries to change Grey to fit her ideal man. She pushes his one boundary of "don't touch me," and does an inner victory dance every time he doesn't get mad at her for breaking that solitary rule. Ana has almost as little respect for Grey as he does for her.

But she is also a reflection of the self-devalued view many women have of themselves. Ana has absolutely no sense of self-worth before meeting Christian Grey. She's portrayed as fidgety, dowdy, and almost cripplingly insecure. This is not, in and of itself, automatically a bad thing as literary devices go — if she grows, that is. But instead of growing to find herself worth something because of her innate value (something that even non-Christian characters often discover), Ana finds the entirety of her worth in Grey's lustful "need" for her. She recognizes that he needs her, and, regardless of what he needs her for, his attentions (no matter how harsh) are all she requires to feel important as a human being.

Ana and Grey's relationship set a low standard not just for women, but for people, and additionally reinforces this "sacrificial lamb" mindset that so many women have when it comes to trying to change a man. He says he needs her, and maybe if she just gives him what he needs, even if she doesn't like it, even if it's degrading and sub-human, he will eventually turn over a new leaf and come to care for her and cherish her. Fifty Shades of Grey tells a woman that this is all she's worth, but maybe if she works hard enough she'll earn the right to be loved by someone.

What is love?

But real love isn't earned, nor should it be withheld as a bargaining chip.

First Corinthians 13:4-7 paints a clear image of what love actually is: "Love is patient, love is kind and is not jealous; love does not brag and is not arrogant, does not act unbecomingly; it does not seek its own, is not provoked, does not take into account a wrong suffered, does not rejoice in unrighteousness, but rejoices with the truth; bears all things, believes all things, hopes all things, endures all things."

Love is sacrificial. "Greater love has no one than this, that one lay down his life for his friends." (John 15:13)

Love is not conditional. "But love your enemies, and do good, and lend, expecting nothing in return; and your reward will be great, and you will be sons of the Most High; for He Himself is kind to ungrateful and evil men." (Luke 6:35)

Grey does not love Ana. He wants to possess, control and use her, but he does not love her. While love is patient, Grey is mercurial. While love is kind and not jealous, Grey doesn't understand why Ana is crying after he hit her, and he desires to keep Ana as close to him as possible so no one else can reach her. While love is not arrogant, Grey flaunts his power. While love is selfless, Grey seeks Ana not for Ana's benefit, but to fulfill his own unchecked desires. Grey merely uses Ana as a sex toy that he has to handle just right so that he can get what he wants from it without it turning tail and running off.

Similarly, Ana sticks around because she believes Grey is the sole path to giving herself some measure of value. Without him, she sees herself as nothing. She's just as scared to let him go as he is to lose her. This isn't romantic, it's tragic.
I want his love. I need Christian Grey to love me. This is why I am so reticent about our relationship — because on some basic, fundamental level, I recognize within me a deep-seated compulsion to be loved and cherished.
-Fifty Shades of Grey, E.L. James
Disney's Tangled and Frozen have more solid images of real love than Fifty Shades of Grey. Grey and Ana's version of love is a deflating lifeboat in a stormy ocean of doubt and panic. There is no sacrifice in their relationship. Some may argue that Ana makes grand sacrifices for Grey, but I would argue, in turn, that even then her tolerance is borne from her selfish desire to not lose his approval. It's not for him, it's for her.

If not love, what is Fifty Shades of Grey about?

The relationship between Ana and Grey seems to have a lot more in common with abuse than love. He manipulates her, scares her, and physically hurts her, and he doesn't see anything wrong with it.
"Part of my role is to look after your needs. You said you wanted me to stay, so here I am. And yet I find you [crying]." He blinks at me, truly bewildered. "I'm sure I'm responsible, but I have no idea why. Is it because I hit you?"
-Fifty Shades of Grey, E.L. James
I'm not the first person to play the "abuse" card against Ana and Grey's relationship, but the most common defense I've heard for this couple is, "But it's consensual! So what's the problem?"

But arguing "mutual consent!" to defend an abusive environment isn't even valid. In an abusive environment, the victim is required to consent therefore voiding it as true consent at all. For most of Fifty Shades of Grey, Ana isn't allowed to say "no" to things because, after all, she's just a submissive and her job is to say "yes" — even though she never officially signed the contract with Grey. (Yes, there was an actual sex contract involved. And it was lengthy.)

But let's say this book is actually consensual throughout. They don't claim to hold to Christian values, so yes they can do what they want. If she says, "Sure, you can treat me like dirt!" and she's fine with it, then what? Does that make Grey's treatment of her as sub-human acceptable? No! God shows us how to treat each other, and God's instructions should always come before people's preferences. Even if we don't claim to follow God or Christian morals, most people will rally to defend a person identified as "abused" because we all have an innate sense of right and wrong (Romans 1:18-21).

Maybe we need to go back to a more basic question: "Why is abuse wrong in the first place?"

Because it is degrading. It is dehumanizing. It is a mistreatment of a person who has been created in the image of God with God's power because of that very God's love and affection. Love does not always mean giving people what they want, but instead seeking to best encourage them toward being more Christ-like.





Continue to Page Three


---
Published 9-17-14