THE GREEK GEEK
Φρονέω: Affections


By Gordon Dooley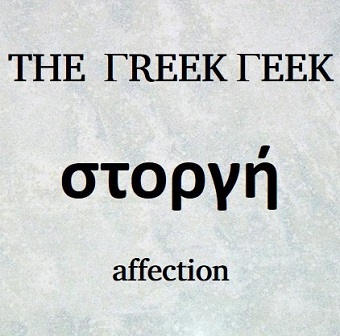 Colossians 3:2: "Set your affection on things above, not on things on the earth."

The key to this verse is the word affection, so we need to know the Greek word that was translated affection. This Greek word phroneo is translated affection only once in the KJV — in Colossians 3:2.

Strong's definition of phroneo reads:
The Greek word is phroneo (fron-eh'-o); from NT:5424; which means to exercise the mind, i.e. entertain or have a sentiment or opinion; by implication, to be (mentally) disposed (more or less earnestly in a certain direction); intensively, to interest oneself in (with concern or obedience):

KJV — translated by: set the affection on, (be) care (-ful), (be like-, be of one, be of the same, let this) mind (-ed), regard, savour, think.
So in this case the word affection could mean the desires of your mind of the things of God in heaven which are eternal instead of the things on the earth which are temporal by our death or the destruction of the earth (1 Peter 3:10-14).

Philippians 4:8 says, "Finally, brethren, whatsoever things are true, whatsoever things are honest, whatsoever things are just, whatsoever things are pure, whatsoever things are lovely, whatsoever things are of good report; if there be any virtue, and if there be any praise, think on these things." [Emphasis added]

Another word related to affection is the word heart, which relates to our spirit or soul:

Proverbs 23:7: "For as he thinketh in his heart, so is he."

Matthew 6:21: "For where your treasure is, there will your heart be also."

Matthew 12:34-35: "O generation of vipers, how can ye, being evil, speak good things? for out of the abundance of the heart the mouth speaketh. A good man out of the good treasure of the heart bringeth forth good things: and an evil man out of the evil treasure bringeth forth evil things."

Romans 10:10: "For with the heart man believeth unto righteousness; and with the mouth confession is made unto salvation."


---
comments powered by

Disqus
Published 5-3-15