EXPLORING THE WORD
What does it mean to be consecrated?
Beth Hyduke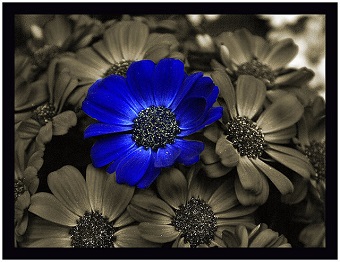 To be set apart means to be consecrated by God or to be made holy for a special purpose or use. In the Old Testament, we see many examples of this in which otherwise ordinary, everyday items were "set apart" to be used in special service to God. Since their new purpose was for holy use, this consecrated them and set them apart as sacred. For instance, both the altar (Exodus 29:37) and the offerings on it (Numbers 18:9, Ezekiel 42:13), as well as the temple vessels, decorations, and pieces (1 Chronicles 22:19), and the inner and outer tabernacles or sanctuaries (Hebrews 9:2-3) were to be considered as holy. This same principle also applied to specific people who were chosen, sanctified, and appointed to minister before the holy God as priests. Leviticus 21:8 says, "Regard the priests as holy, because they offer up the food of your God. Consider them holy, because I the LORD am holy — I am He who makes you holy."

With this principle in mind, the application for the modern-day Christian is easy to see. Since God is holy, the things He chooses for Himself are also holy and called to be set apart from the mundane, worldly, secular, and profane. Leviticus 20:26 puts it this way: "You are to be holy to Me because I, the LORD, am holy, and I have set you apart from the nations to be My own."

Christians have been chosen by God and given a special role in life to serve Him. When we are saved, we are transferred from darkness to light (1 Thessalonians 5:5). We become sojourners or pilgrims in this world; we become intentional strangers to its ways, methods, and systems, in recognition that our citizenship is in the heavenly kingdom rather than any earthly one (Philippians 3:20-21). Instead of thinking and acting as the world thinks and acts, we are set apart from these ordinary, mundane, profane compulsions and we are instead given a new mind (1 Corinthians 2:16) and holy purpose (Ezekiel 11:19). That new purpose is to serve God and grow in faith to become more like Jesus. Christians, then, are set apart from worldliness and given new life in Christ (2 Corinthians 5:17) to be used by God for His glory.

First Peter 2:9 says, "But you are a chosen people, a royal priesthood, a holy nation, God's special possession, that you may declare the praises of Him who called you out of darkness into His wonderful light." Because God has redeemed us and set us apart in this special way, we are to live a holy life that honors Him, reflects His holiness, and displays our miraculous transformation from former enemies of God's to His beloved sons and daughters. Ephesians 5:8 says, "For you were once darkness, but now you are light in the Lord. Live as children of light." First Peter 1:14-16: "As obedient children do not be conformed to the passions of your former ignorance, but as He who called you is holy, you also be holy in all your conduct, since it is written, 'You shall be holy, for I am holy.'" First Corinthians 6:19-20 says, "Do you not know that your bodies are temples of the Holy Spirit, who is in you, whom you have received from God? You are not your own; you were bought at a price. Therefore honor God with your bodies."

As Christians, everything we say, think, or do, the way we spend our money, the lifestyle we pursue, the priorities and goals we set, the responsibilities we take on — everything should be a testimony to the fact that God has set us apart for His good and holy use.


---

Image Credit: Jonathan Fox "Dare to be Different"; Creative Commons


---
Tags
:
Biblical-Truth
|
Christian-Life
|
God-Father
---
comments powered by

Disqus
Published 2-16-15