EXPLORING THE WORD
Do People in Heaven Pray for Those on Earth?


By Dillon Burroughs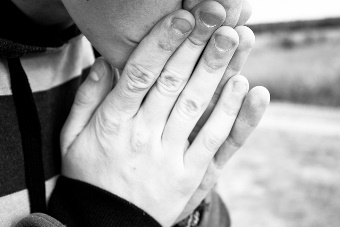 Several biblical passages suggest that at least on some occasions, people in Heaven have prayed for those on Earth. The following examples, adapted from Randy Alcorn's book Heaven, show this to be the case.

First, Jesus Christ, perfect God-man, is in Heaven interceding (praying) for people on earth. Romans 8:34 teaches, "Christ Jesus is the one who died—more than that, who was raised—who is at the right hand of God, who indeed is interceding for us."

Second, Revelation 6:10 notes, "They cried out with a loud voice, 'O Sovereign Lord, holy and true, how long before you will judge and avenge our blood on those who dwell on the earth?'" This verse mentions believers who are in Heaven praying to the Lord regarding those on the earth.

Third, Revelation 5:8 tells us, "And when he had taken the scroll, the four living creatures and the twenty-four elders fell down before the Lamb, each holding a harp, and golden bowls full of incense, which are the prayers of the saints." These "prayers of the saints" could refer to the prayers of those on earth but might refer to the prayers of those already in Heaven.

Fourth, in Luke 15:10 Jesus says, "Just so, I tell you, there is joy before the angels of God over one sinner who repents." Who are those who rejoice? This could refer to angels, saints in Heaven, Christ, or most likely, all of the above. If those in Heaven are aware of those on earth who repent, could it also be true these same saints are praying for the repentance of those who are lost?

With several examples of prayer from Heaven for those on earth, it is likely that in some instances the deceased pray for the living. Further, the fact that those in Revelation 6 can recall events from their earthly lives would certainly support the view that they would ask the Lord to act on behalf of loved ones and others in need who were still on earth.

For many, this view sounds odd or out of place with what is traditionally taught concerning this issue. However, if prayer is defined as talking with God, those in Heaven would certainly desire to speak with the Lord, asking Him to intervene regarding issues on the earth, including prayers for loved ones. Based on what the Bible does communicate on this question, we can be confident that our loved ones in Heaven dwell in the presence of God, likely speaking to Him regarding prayers for their loved ones who remain in this world.


---

Image Credit: Andythedreamer; "praying"; Creative Commons


---
comments powered by

Disqus
Published 9-18-12