GOT QUESTIONS
Theology in the Face of Reality


By S. Michael Houdmann, Got Questions Ministries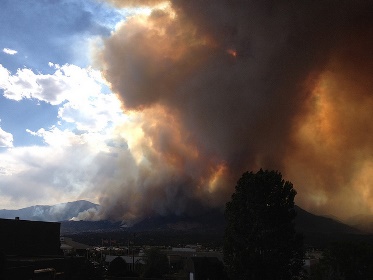 The past seven days have been a roller-coaster ride of highs and lows. GotQuestions.org celebrated our 10-Year Anniversary last week, and each of the events went very well. That was definitely the high. God has done amazing things through GotQuestions.org in the past ten years, and it was great to celebrate what He has done!

For the past several months, my wife and I have had a young military wife living with us while her husband is deployed. We are good friends with her husband's family. Very sadly, last Thursday, we heard that her husband was hit with an IED in Afghanistan. He survived, praise the Lord, but his injuries are severe. Both of his legs had to be amputated below the knee. He has bone fractures in various parts of his body. He suffered some burns. He was hit in his face with some shrapnel. Thankfully, he is now stabilized, and should be able to recover and live a reasonably normal life. But, we are definitely asking why this happened. Why? Why!? WHY?!?!

I feel strange that I'm supposed to be the "Bible answer guy," yet, had the wife been with us when she received the news, I would have had no idea what to say. We have various articles on why God allows evil and suffering, but they all seem insufficient. It is one thing to produce a biblically-based answer when the subject matter is somewhat foreign to you. It is another thing entirely when the subject smacks you across the face! My theology has not changed. I still absolutely know and believe that God is good, just, sovereign, loving, gracious, holy, and merciful. But, this just doesn't make sense. And, perhaps that is the problem — I am trying to make sense of it.

Then, last Saturday, immediately after the final GotQuestions.org anniversary event, we noticed a plume of smoke rising from the mountains to the west of Colorado Springs. Over the past few days we have watched the news closely. The fire, while scary, was up in the mountains, not threatening the city at all. This changed yesterday due to some strong winds which pushed the fire directly into the western edge of Colorado Springs. As of this morning, likely over 100 homes have been destroyed. Over 32,000 people have been evacuated. While we are reasonably safe since we live on the complete opposite side of town, the GotQuestions.org physical office is in the mandatory evacuation zone, less than a mile from some of the homes that have been destroyed.

Thankfully, God gave us the foresight to get all of the important stuff out of the office. The ministry would not be significantly harmed should the office be destroyed. But still, starting the second decade of GotQuestions.org with our office being burned to the ground was not a part of our plans. Far beyond my concerns about our office, my heart goes out to all those who have lost their homes. I have likely been to some of the homes that have been destroyed. I know quite a few people who live in those areas. Why, Lord? Why?

It is usually the "why?" questions that are the hardest to answer. Why did God allow this? Why didn't God do what I asked? For me, shortly after placing my faith in Jesus Christ, the question was "God, why didn't you heal my dad of stomach cancer?" Having that question unanswered seriously stunted my spiritual growth for the first few years of my life as a Christian. Sometimes we discover the reason(s) why. Sometimes we don't. I have many possibilities in mind for why God chose not to heal my dad, but I do know which, if any, of them are the reason. It is still, for me, a somewhat uncomfortable place to be.

We all want to be "in the know." Not knowing the reason, especially in very important and difficult situations, can be painful and disconcerting. What can a person do in situations like this? In the science of biblical interpretation, one important rule is to interpret difficult passages in light of clear passages. If one passage absolutely and clearly states something, and another passage is somewhat unclear, you can bring clarity to the unclear passage by interpreting it in light of the clear passage.

In all of these "Why did God allow ______?" questions, the answer is unclear. What is absolutely clear is that God is just (Deuteronomy 32:4), holy (Isaiah 6:3), loving (1 John 4:8), merciful (Psalm 51:1-2), and sovereign (Job 42:2). If those things are true, and Romans 8:28 is true, we can have absolute confidence that God's reason for allowing something is ultimately for our good and for His glory. God does not allow evil to strike His children without having a redeeming purpose in it. We may not know the precise reason, but we can know that there is a reason, and that it is part of the good, pleasing, and perfect will of God (Romans 12:2).

Why did God allow our friend to be blown to pieces by an IED? I don't know, but God can and will use it to accomplish a much greater good than the evil that was perpetrated on our friend. Why is God allowing the city in which we live to be devastated by a wildfire? I don't know, but I have utmost confidence that He will "work things together for good." While I do not yet have the faith of Job, who said, "Though He slay me, yet will I hope in Him" (Job 13:15), I am getting there, or at least trying to.

So, what do you do when reality seems to be using your theology as a punching bag? Keep trusting God. Keep following Christ. Keep ministering to others. And remember, that in the end, God gets the last punch, and He packs quite a wallop!


---

Image Source: US Department of Agriculture; "firewise waldo drake"; Creative Commons


---

Tags: Christian-Life | Hardships


---
comments powered by

Disqus
Published 6-28-12