KEEP WATCH
Easy Believism
Is salvation really simple and easy?
Jim Allen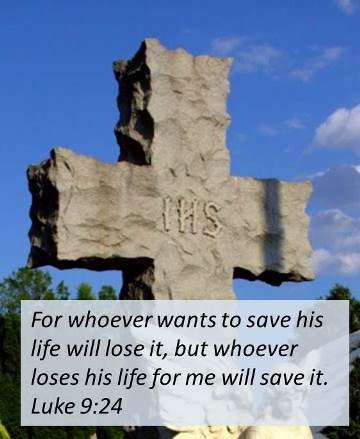 A person wrote to Got Questions and asked, "Is salvation really that simple and easy?" My answer follows.

Your question is important, complex, and insightful. The question is challenging because the Gospel is both simple and complex and easy and difficult.

From God's perspective, completing the work that would make our salvation possible was not easy. It was difficult and planned out over thousands of years. It was gut-wrenching because near the end of his ministry Jesus prayed, "Father, if it be possible let this cup pass from me" (Matthew 26:39). Jesus knew his path would not be simple or easy. Jesus knew he would endure the torment of the cross upon which God would judge him for the sins of the world (John 3:18, John 5:24). Why? Because Jesus came as the sacrificial Lamb of God (John 1:29) to die in our place, taking upon himself the judgment we deserve. No man will ever know the horribleness of his suffering (Hebrews 5:7, 8). Salvation from God's perspective would not be simple and it would not be easy.

From our perspective Jesus said, "Enter by the narrow gate; for the gate is wide, and the way is broad that leads to destruction, and many are those who enter by it. For the gate is small, and the way is narrow that leads to life, and few are those who find it" (Matt 7:12-14). This verse makes salvation seem complex and hard. Someone once said, "Becoming a Christian is the easiest–hardest thing you'll ever do."

But then Jesus said, "For God so loved the world that He gave His only begotten Son, that whoever believes in Him should not perish but have everlasting life" (John 3:16). This verse makes salvation seem simple and easy because all we need to do is believe. The question then becomes what does it mean to believe in Jesus? John 3:16 (and other verses like it) brings forward a "general truth" about salvation and not the "entirety of the gospel to explain salvation." As a case in point, the "entirety of the gospel" brings into account the four gospels by Matthew, Mark, Luke, and John plus the Pauline epistles (from Romans to Philemon). So, what do we do with Bible verses that seem hard and complex? For example, Jesus said, "… sell whatever you have and give to the poor, and you will have treasure in heaven; and come, take up your cross, and follow Me."

About this previous verse Got Question says, "Take up your cross and follow Me" [1] means being willing to die in order to follow Jesus. Dying in this context means to "die to self." It's a call to absolute surrender, putting Christ first in all things. After each time Jesus commanded cross-bearing, He said, "For whoever wants to save his life will lose it, but whoever loses his life for me will save it. What good is it for a man to gain the whole world, and yet lose or forfeit his very self" (Luke 9:24-25)? Although the call is tough, the reward is matchless. In this instance, the Got Questions' paragraph clearly says salvation is not that simple and definitely not that easy. In fact, most people do not want to give up their life to follow after Christ. They want to believe in Jesus without going to the cross, a form of easy believism.

During a Bible study someone said, "All we really need to do to be saved is know what the Bible teaches about salvation." My response was, "Yes, it is important to know what the Bible teaches but if it doesn't lead to a personal relationship with the Author of the Bible then what good is any of it?" Salvation is a personal matter between God and the believer.

About relationship the apostle John said, "And we know that the Son of God has come and has given us an understanding, that we may know Him who is true; and we are in Him who is true, in His Son Jesus Christ. This is the true God and eternal life" (1 John 5:20). These words of the Apostle, and others in the New Testament, talk about the importance of getting to know Him, the Author of the Bible, in a personal way. Why is this important?

The apostle Peter expands on this truth by explaining we are born again by the incorruptible seed of the word of God, which lives and abides forever (1 Peter 1:23). The incorruptible seed is Jesus, who is the living Word of God; and, the Bible that is the written word of God. In fact, Paul in a letter to Timothy said nearly the same, "…and that from childhood you have known the Holy Scriptures, which are able to make you wise for salvation through faith which is in Christ Jesus" (2 Timothy 3:15). Both Peter and Paul are saying it is important to know what the Bible teaches about salvation because it contains the truths we need to come into a personal relationship with Jesus.

Is Christianity really that simple and that easy?

About a year ago a pastor led my nephew in a prayer to receive Christ. The pastor told him to recite the salvation prayer, which he did. After praying, the pastor told him he was born again. A year after his profession of faith my nephew (and I am ashamed to admit this) was arrested more than once for drunkenness and domestic violence for beating his mother. Can you imagine such a thing? While my nephew professed faith in Christ, evangelicals unanimously agree that not everyone who professes faith in Christ will be born again. Was my nephew's salvation a false conversion? If not, then how would he find himself trapped in such a state of sinful dysfunction with his live-in girlfriend and ongoing alcoholic rants?

One hallmark of being born again is a changed life. While my nephew professes Jesus as Lord and Savior he also reads and follows his astrological sign for daily guidance. You would think by now, after one year, the Bible would have become his source of guidance. Jesus said, "Not everyone who says to Me, 'Lord, Lord,' shall enter the kingdom of heaven, but he who does the will of My Father in heaven" (Matthew 7:21).

So then, is salvation really that simple and easy? Roughly 85 percent of the people who pray to receive Christ fall away from their commitment to Christ. "Phony" salvations (with my emphasis on phony) are simple and easy…all wrapped up in easy believism.

I firmly believe becoming a Christian is the easiest-hardest thing I have ever done. Jesus said to count the cost (Luke 14:25-35). The good news about becoming a Christian is the Father enables His children to do what needs to be done, making it possible for us to do His will. Jesus said, "Without me you can do nothing," which means we rely on His power to live the Christian life every second of the day (John 15:5).

While Christians are imperfect, the apostle Paul says we are "works in progress" (Philippians 1:6); and, as part of that work God is teaching us our faith-walk will be at times the hardest thing we'll ever do (Philippians 3:12-14).

The take away is we don't change our lives in order to be saved. Rather, we are saved, and that changes our lives.


---

1. Got Questions – Take up Your Cross - Edited


Photo Credit: Sheila Guevin


---
comments powered by

Disqus
Published 6-27-13