ORGANIC FRUIT
Pulled From the Snare: God's Love in Action


By Stephanie Ismer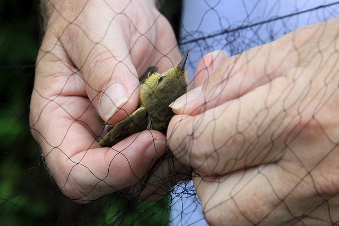 Recently I have been impressed by the fact that God acts out of love for his children. Whether it's happening behind-the-scenes or right in front of our faces, God's love is truly a "love in action." Both in Scripture and in our experiences, the fact that God protects us and proactively moves against the things that endanger us is undeniable. He acts not just to initially save us, but to continually save us, over and over again from the dangers, toils and snares in our spiritual lives.

While researching this post, I found a post on how to catch an animal in a snare. The article recommends the following:
To be effective with any type of trap or snare, you must, 1) be familiar with the species of animal you intend to catch 2) be capable of constructing a proper trap and 3) not alarm the prey by leaving signs of your presence. There are no catchall traps you can set for all animals. You must determine what species are in a given area and set your traps specifically with those animals in mind. Position your traps and snares where there is proof that animals pass through.
This seems to me strikingly similar to the methods employed against humanity by the Enemy. He is familiar with us, with our needs and our weaknesses and how we think. He is capable of constructing pretty great traps (no need to prove this to anybody with a pulse), and he is a master at concealing his presence as he hunts us. Furthermore, he varies his traps depending on the type of person he is trying to take down. He studies us and our environment to figure out the best placement for his snares.

How can we fight such a formidable intelligence, that knows all about us? How can we possibly avoid falling into his nets? The answer is simple: we can't. But God acts to save us.
We have escaped like a bird from the snare of the fowlers; the snare is broken, and we have escaped! Our help is in the name of the Lord, who made heaven and earth. Psalm 124:7-8
A bird cannot exit a snare once it is caught. Most of us can relate to the feeling of an impossible situation from which there is no escape. The devil holds our head underwater and for a moment we think he's got us. But that is just when God acts. Just like in a hundred-thousand fairy tales, fantasies and science fiction stories, The Good Help comes and saves the day. (It is my personal opinion that God has put those stories in our world to tell us something about his love.) See how he describes himself, in the most beautiful language, as a winged rescuer:
He who dwells in the shelter of the Most High will abide in the shadow of the Almighty. I will say to the Lord, "My refuge and my fortress, my God, in whom I trust. For he will deliver you from the snare of the fowler and from the deadly pestilence. He will cover you with his pinions, and under his wings you will find refuge; his faithfulness is a shield and buckler. Psalm 91:1-4
First Corinthians 10:13 tells us that there is always a "way of escape" from temptation. But think about it: when you are caught, despairing and desperate, in a snare, how often do you find the "way of escape" all on your own? Doesn't it usually present itself to you from some outside source? In my experience, that is the way it happens. God acts to show us the way out of our predicament.

He may work through the teaching of others. "The teaching of the wise is a fountain of life, that one may turn away from the snares of death" (Proverbs 13:14). He may work through knowledge of His own character: "The fear of the Lord is a fountain of life, that one may turn away from the snares of death" (Proverbs 14:27). The way of escape may come from an understanding of the word of God, as it did for Jesus in the wilderness. But sometimes, God just miraculously acts, arranging circumstances to break the snare and pull us out. Sometimes we even see it happening.

Imagine how many times we don't.


---

Image Credit: Wyoming_Jackrabbit; "Catching Birds in a Mist Net..."; Creative Commons


---
Tags
:
Biblical-Truth
|
Christian-Life
|
God-Father
|
Hardships
|
Satan-Demons
---
comments powered by

Disqus
Published 2-21-12; Revised on 3-25-15