ORGANIC FRUIT
How Would Jesus Love?


By Stephanie Ismer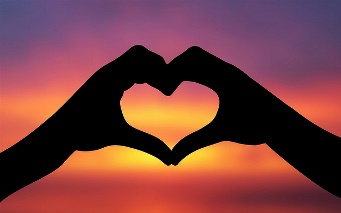 Do you know how good Jesus' love is? It's really good. Take a quick look at John 15:12-14:
This is my commandment, that you love one another as I have loved you. Greater love has no one than this, that someone lay down his life for his friends. You are my friends if you do what I command you.
Jesus is making three statements in these verses which all work together. We are God's friends. When? When we do what he commands. What does he command? Loving each other as he loved us. What does that look like? How does Jesus love us?

We know that Jesus saves us, and that he died for us. But for the sake of this article, I want to focus on the aspects of Jesus' love that can be replicated in human lives. We cannot save others, or forgive sins. That is Jesus' divine love. I want to talk about his "human" love.

He cares for us (Matthew 11:28-30).
He forgives us (Luke 7:45-50; Luke 23:34).
He exhibits unconditional love for us (Romans 5:8; Luke 15:11-32).
He bears with us (Luke 22:31-34).
He overlooks offenses (Luke 9:53-55).
He does not judge or condemn (John 8:11; John 12:47).
He points the way to eternal life (John 14:6).
He points the way to a better earthly life (John 8:11).

The Way of Love
Love is patient and kind; love does not envy or boast; it is not arrogant or rude. It does not insist on its own way; it is not irritable or resentful; it does not rejoice at wrongdoing, but rejoices with the truth. Love bears all things, believes all things, hopes all things, endures all things.
This is a description of God's love to us. Our love to each other. And again, God's love to us. This relationship between ourselves and God is not about sinning. Religion, and the Law, are about sinning. But we are in a love relationship now with God because He laid down His life for us. He initiated a unilateral covenant with Himself to save us, and lifted us up out of the place of condemnation.
And the Holy Spirit also bears witness to us; for after saying, "This is the covenant that I will make with them after those days, declares the Lord: I will put my laws on their hearts, and write them on their minds," then he adds, "I will remember their sins and their lawless deeds no more." Where there is forgiveness of these, there is no longer any offering for sin. Hebrews 10:15-18
What is the law that is now written on our hearts? It is the commandment to love one another as He has loved us. So, those of us who have faith in Him and experience His awesome love will automatically share His love with one another. Right?

[Crickets chirruping]

Well, let's be honest. Christians aren't that great at loving each other all the time, are we? We can be pretty arrogant and rude sometimes. We aren't patient. We can be very irritable and resentful. And we probably rejoice at wrongdoing a lot more often than we care to admit. So, what does this mean? What is happening when a Christian lacks love? What does it mean when we fail to do the commandment that Jesus said would characterize our lives as believers?

Two Kinds of Fruit

When as Christians we fail to our love our brothers as Christ loved us, I think it is often because we do not really understand how Christ loved us. We like to say "what would Jesus do?" but it hits closer to the mark to ask "how would Jesus love?" If we have a firm grasp on how Jesus loves us, we will be delighted to love others in the same way. Because being loved by Jesus feels really great.

Too often we think that loving each other means attempting to make one another holy, or allowing others to abuse us, or sacrificing ourselves in various ways, or never being honest about our own sins or our loved ones' sins. This kind of thing causes resentment and mistrust. But look again at the list above, describing how Jesus loves. It's not burdensome to love others that way (1 John 5:3).

Jesus always acknowledged sin. But instead of judging, He pointed the way to freedom. He doesn't condemn. He heals. When there's a debt to be paid, he forgives it. That's how he loves. That's how we should love each other. When was the last time you felt like that prostitute crying on Jesus' feet? When was the last time you felt that thankful, that filled with joy? Do you really understand that your conscience has been cleansed? You can stop thinking about all your "dead works" and serve the living God! (Hebrews 9:14) Or are you refusing to see grace because you're focused on punishing yourself for how disgusting you are?

Christians, you sin. We all do. But you're in a new place now. A safe place. A place where you can stand back and look at the sin you're tempted to do and say "Sure, I could choose to do that sin. I know that God won't send me to hell if I do that sin. But do I want to do that sin? If I'm honest, not really." (I recently saw a video that explains perfectly why God's total forgiveness does not mean we have a license to sin. Take a look. I can't explain it any better than this guy does.)

When "trying not to sin" is replaced with "loving others the way Jesus loved," life gets a lot happier. Of course, we will all still take the bait from time to time. Learning how to recognize the lure and avoid it is all part of sanctification.

Unfortunately, the subliminal message that we all need to clean up our own act so that God will love us is quite common in our churches. This is not the gospel. I repeat: this is not the gospel. It is religion. Christianity is no different from Buddhism, Hinduism, Islam or Mormonism when it talks like this.

Let's be honest, we're all familiar with the "Christian religion." It's the message that our sin makes us disgusting to God, ironically coupled with the message that Christians are supposed to be happy, bubbly people. So we load ourselves up with impossible standards and prop up our smiles with toothpicks and live in crazy town. Then, we run to pornography or fantasy or food in an effort to feel a few minutes of something other than soul-crushing self-oppression. This in turn perpetuates the shame, fear and misery that prompted us to clean ourselves up in the first place.

That is the fruit of religion, and it tastes pretty sour.

But love is the sweet fruit of faith, and it is truly the only thing that matters (Galatians 5:6). Understanding that Jesus' love is unconditional and that we are safe in Him is the only thing that breaks the cycle of sin, misery, shame, resolutions to not sin, self-oppression, sin, rinse and repeat.

How would Jesus love? Grasp it. Dwell on it. Realize that's how He loves you. And when it really sinks in, go out and love somebody else that same way.


---

Image Credit: mafleen; "Happy Valentines"; Creative Commons


---
Tags
:
Biblical-Truth
|
Christian-Life
|
Jesus-Christ
---
comments powered by

Disqus
Published 6-7-12; Revised on 2-9-15