THEOLOGY & APOLOGETICS
Is it wrong to call God a "higher power"?


By Tim White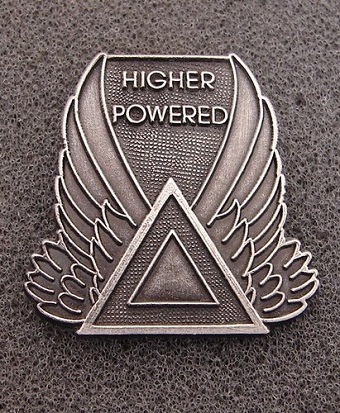 There is much wrong with calling God a higher power.

First, the purpose in calling God a higher power is to be less offensive with the truth that God "...exists and that he rewards those who seek him" (Hebrews 11:5). It is an attempt to present God as a lesser deity and hope such belief can serve the purpose which we are trying to accomplish. Such a watereddown theology has not helped anyone.

Another problem with calling God a higher power is in the phrasing. "A higher power" would indicate that other higher powers exist and God is simple one of many. The truth is, there is no other. God is unique and exclusive. Jeremiah 10:6-7 says, "There is none like you, O LORD; you are great, and your name is great in might. Who would not fear you, O King of the nations? For this is your due; for among all the wise ones of the nations and in all their kingdoms there is none like you."

Psalms 86 was written in a time when every tribe and nation had a god or a list of gods they worshipped. In its phrasing "There is none like you among the gods, O Lord, nor are there any works like yours," it was written about the gods people believed in and taught about, even thought they didn't really exist.

Also in the phrasing is the misunderstanding which can come about by using a comparative instead of a superlative (higher vs. highest). The Bible often uses comparative forms in discussing God's attributes in comparison to us or the gods taught by others. For instance: "God is greater than mankind and greater than the teachings of the gods we can create in our imaginations."

But when God is spoken of outside of comparisons, the proper phrasing has to be that He is the highest power. There is truly no comparison that is worthy to be mentioned. As Jeremiah recorded, "There is none like you."

The final problem I see in calling God a higher power is in its practice. The term originated in Alcoholics Anonymous (AA) to be part of the 12-step program to have the addicts focus outside of themselves. At the risk of sounding too critical, I must state that there are problems inherent in this approach that are not godly.

First, looking outside oneself to a higher power is not the answer to defeating the control of addiction. "Even the demons believe — and shudder!" (James 2:19). It is not a higher power that delivers us, or the generator from a nuclear power plant could free us, since it contains more power than we have. The freedom that God offers is given only specifically through His Son, Jesus Christ.
No one who denies the Son has the Father. Whoever confesses the Son has the Father also. 1 John 2:23 Whoever believes in the Son of God has the testimony in himself. Whoever does not believe God has made him a liar, because he has not believed in the testimony that God has borne concerning his Son. And this is the testimony; that God gave us eternal life, and this life is in his Son. Whoever has the Son has life; whoever does not have the Son of God does not have life. I write these things to you who believe in the name of the Son of God that you may know that you have eternal life. 1 John 5:10-13
Second, AA does not attempt to give people freedom from addiction, but seeks only to enlist a higher power to help the addict control the addiction. AA teaches that once you are an addict, you will always be an addict. You must seek a power outside of yourself to overcome the temptations.

Jesus Christ offers freedom. He offers a new nature that is not comfortable with the life of sin and addiction. He changes the heart and instructs us to change our mind (thinking) about life and the things of life (Romans 12:1-2). His change makes us a new creation (Galatians 2:20).
Everyone who makes a practice of sinning also practices lawlessness; sin is lawlessness. You know that he appeared in order to take away sins, and in him there is no sin. No one who abides in him keeps on sinning; no one who keeps on sinning has either seen him or known him. Little children, let no one deceive you. Whoever practices righteousness is righteous, as he is righteous. Whoever makes a practice of sinning is of the devil, for the devil has been sinning from the beginning. The reason the Son of God appeared was to destroy the works of the devil. No one born of God makes a practice of sinning, for God's seed abides in him, and he cannot keep on sinning because he has been born of God. 1 John 3:4-9
This does not mean that a child of God will not stumble, or that he will become sinless. It does mean that his life journey will be moving him away from sin and addiction because of the internal work of Jesus Christ in his life.
For freedom Christ has set us free; stand firm therefore, and do not submit again to a yoke of slavery. Galatians 5:1
In summary, if the purpose, phrasing, and practice of a phrase gives the wrong impression of a message we seek to be clear about, we need to discard the phrase and find one which leads people to the one and only true God.


---

Image: Alcoholics Anonymous lapel pin


---
Tags
:
Biblical-Truth
|
God-Father
---
comments powered by

Disqus
Published 7-29-15