THEOLOGY & APOLOGETICS
Jesus: Dead and Buried — and Raised

By Robert LeClair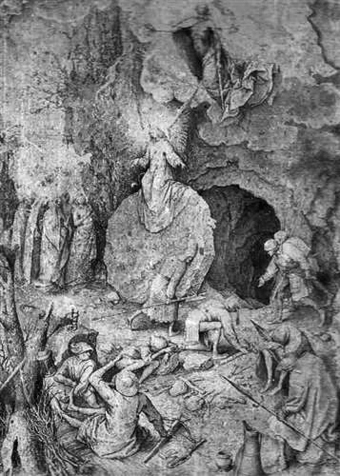 Did Jesus Really Die?

The Roman Guards who were given the task of killing Jesus were not beginners. They were highly polished experts, masters at their craft. Their craft was the art of execution by the torture of crucifixion. We can assume that each soldier had an assigned job to do as units do in the modern military today. They knew their job well and did it with brutal precision hundreds of times per month.

Jesus was whipped mercilessly prior to being given to these men, and once handed over to them it was their job, their primary task, to nail this person to a cross and make them suffer as much as possible, but above all else, above all else...their victims were not getting off that cross unless they were dead! And you can guarantee they knew what death was and what it looked like. They were completely satisfied that our Lord was dead. In John 19:34 ("But one of the soldiers pierced His side with a spear, and immediately blood and water came out.") we see a soldier taking no chances.




How can God die?

How could God die, though? And what happened to the Father and the Holy Spirit if the Son was dead?

When Jesus died on the cross, the part of Him that died was the fully human part. While Jesus, the second part of the Godhead, was on earth, in order for Him to be our Messiah He needed to be both fully God and fully man without sin.
We see He was fully man in that He had a normal human birth: "And she brought forth her firstborn Son, and wrapped Him in swaddling clothes, and laid Him in a manger, because there was no room for them in the inn" (Luke 2:7).
We see He was fully man in that He was a human Child: "Now when they had seen Him, they made widely known the saying which was told them concerning this Child" (Luke 2:17).
We see He was fully man in that Jesus referred to Himself as the Son of Man: "For the Son of Man has come to seek and to save that which was lost" (Matthew 18:11).
At the same time, dwelling in the same body was God the Word:
"And the Word became flesh and dwelt among us, and we beheld His glory, the glory as of the only begotten of the Father, full of grace and truth" (John 1:14).
"Who, being in the form of God, did not consider it robbery to be equal with God, but made Himself of no reputation, taking the form of a bondservant, and coming in the likeness of men. And being found in appearance as a man, He humbled Himself and became obedient to the point of death, even the death of the cross" (Philippians 2:6-8).
Now to move on. What happened to the part of Jesus that was fully God when the part that was fully man died? The answer will undoubtedly surprise you.
Jesus went to Abraham's bosom, which was the location where the righteous would go instead of hell until the death of Christ opened the way to heaven: "For as Jonah was three days and three nights in the belly of the great fish, so will the Son of Man be three days and three nights in the heart of the earth." (Matthew 12:40).
At that time in history this location was also called Paradise: "And Jesus said to him, "Assuredly, I say to you, today you will be with Me in Paradise" (Luke 23:43).
After this, He ascended to Heaven and brought the righteous spirits with Him: "For Christ also suffered once for sins, the just for the unjust, that He might bring us to God, being put to death in the flesh but made alive by the Spirit, by whom also He went and preached to the spirits in prison" (1 Peter 3:18-19).
This is why today if a person dies and is a child of God like you, they go directly to heaven, because Jesus has opened the door for us and made it possible for us to go directly into the presence of Almighty God.




Who raised Jesus from the dead?

The Roman soldiers killed Jesus, but who raised Him? God is One Being composed of three separate and distinct but equal Persons, or centers of consciousness — the Father, the Son and the Holy Spirit. These three persons are co-equal and co-eternal.

Did God the Father raise Jesus? Yes! Paul says in Acts 2:32: "This Jesus God has raised up, of which we are all witnesses." This is clearly referring to God the Father. And again in Romans 6:4: "Therefore we were buried with Him through baptism into death, that just as Christ was raised from the dead by the glory of the Father, even so we also should walk in newness of life."

However, since God is three persons in one...

Jesus, being the second part of the Godhead, raised Himself back from the dead. In John 2:18-19: "So the Jews answered and said to Him, 'What sign do You show to us, since You do these things?' Jesus answered and said to them, 'Destroy this temple, and in three days I will raise it up.'" And again in John 10:18: "No one takes it from Me, but I lay it down of Myself. I have power to lay it down, and I have power to take it again. This command I have received from My Father."

The Holy Spirit was also involved in the resurrection of Jesus:

In Romans 8:11: "But if the Spirit of Him who raised Jesus from the dead dwells in you, He who raised Christ from the dead will also give life to your mortal bodies through His Spirit who dwells in you." And again in 1 Peter 3:18: "For Christ also suffered once for sins, the just for the unjust, that He might bring us to God, being put to death in the flesh but made alive by the Spirit."




My friends — see and believe. God who made the universe and everything in it can do anything He wants. He is God. He is not a man that He is limited to the things we are. He is real and He is the same awesome God who put that blessed spark of curiosity in you to reach out to know more about Him. Keep searching, you will never reach the end of God.


---

Image Credit: Pieter Bruegel the Elder; "The Resurrection of Christ"; Public Domain


---
Tags
:
Biblical-Truth
|
Jesus-Christ
---
comments powered by

Disqus
Published 1-18-16