THE ABIDING LIFE
Adoption


By Gwen Sellers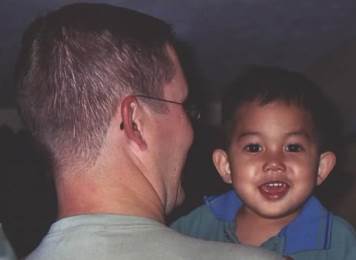 Part 1

God is more than able. God is more than loving. God is more than willing. And it is in our best interest to be adopted by Him because it is with Him that we truly belong. He created us (Psalm 139) and He has provided a path of redemption.

The judge, of course, granted the adoption. He looked at each child, affirmed his decision, and gave the child his or her new name. I cried.

All their first names remained the same. These kids' pasts remain a part of who they are. Their pasts have not been rejected, but have been welcomed in to a new family. They have been redeemed. Each child received a new middle name, a little love token that spoke to his or her character and to the adoptive parents' hopes for his or her future. Of course, they also received the last name of their forever-family. Fully accepted—past, future, and present. Named. Known. Loved.

Can you imagine? These children were in a helpless state with parents who were unable to care for them. It is likely the kids felt rejected. But they are far from unwanted. No, they have been chosen by ones who long to love and care for them. They have been fought for by parents who persisted through the ups and downs of the legal system, refusing to settle for less than the children's best. They were welcomed in to a family who loved them immediately and in which they truly belong.

This truth was very visible through the family's attire. They wore homemade T-shirts labeling them as team members, the parents as numbers 1 and 2 and the children successively numbered in the order of their births. Perhaps the sweetest to see was the baby—the parents' first biological child—as number 6. She is no more a child or less a child than the others. They are all one family. The parents are equally committed to all four. They became parents as soon as their adoptive children moved into their home, not when they first conceived. Though no vows were recited, I could not help but thinking they are committed to love and to cherish these children until death do them part.

And that's what God does for us. Can you believe it? You are wanted. You are chosen. You belong.

Amazing grace! Unending love.


---
comments powered by

Disqus
Published 8-6-13