THE TAKE AWAY
Fall 2014 TV Review


By Kersley Fitzgerald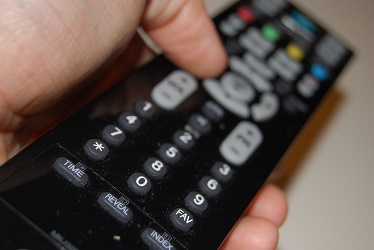 A few thoughts on three new shows and one comeback for the Fall 2014 season. Bear in mind that with my track record (Almost Human, Intelligence), you probably don't want to get too attached to the shows I actually like.
How to Get Away with Murder
I don't often agree to watch a new crime drama. I don't even watch a lot of old ones. But it's Viola Davis. So Dev and I watched the first two shows.

The premise is interesting. Law professor Annalise Keating takes on five students to intern at her firm, mostly to do research and come up with defense ideas for clients. The scenes go back and forth between a chronological depiction of the semester and one night, near the end of the semester, when the interns are trying to dispose of a body. And — Viola Davis! But that's pretty much it for the positive side.

The negative? Lots of sex — hetero and otherwise. Everyone who's married is cheating. No one's likable. The most approachable intern, played by Alfred Enoch, looks like a bird the way he stick his head out at an angle and jerks it around. Dev and I couldn't get over how Annalise was so broken at the possibility that her husband slept with and killed his student when she, herself, was trying to reconcile with her married cop-boyfriend who she'd blackmailed on the stand. Oh, and found it personally and professionally fulfilling to get a non-guilty verdict for her cold-blooded murderer clients.

Disappointing. For a plot that claims to be smart and clever, they sure covered it up with muck.
Selfie
Like How to Get Away with Murder, Selfie caught our attention because of the lead actress — this time Karen Gillan, Doctor Who's Amy Pond. (And Guardian of the Galaxy's Nebula, which explains the wig.) Eliza is obsessed with her social media image, counting the likes and followers as if they'll make up for her rejection in high school. It's all undone in one plane ride, however, when she finds her lover is married, she gets food poisoning, and then has to spend the flight wrapped in airline blankets because she spilled vomit all over her too-short, too-tight clothes. She enlists the help of marketing specialist Henry to change her image. He points out that it's not her image that needs to be changed, it's her.

The writing is tight. Karen's timing is beautiful; as much as I liked Amy Pond, she was so stiff. John Cho (the new Sulu) is good as well, at the beginning treating Eliza as some kind of lab rat, but gradually warming up to her.

It took me most of the pilot to get it — Eliza Dooley seeks help from Henry Higgs to change her image? It's Pygmalion/My Fair Lady. Even better — no laugh track. I hate laugh tracks. If the nearly-six-foot Karen can keep her clothes on, the show will have a lot of promise.
The Voice
I never got into America's Got Talent or American Idol, but I love The Voice. This season, since Xtina just had a baby and CeeLo apparently has a problem figuring out to only give illegal drugs to those over the age of 18, the coaches joining the perennial Adam and Blake are Gwen Stefani and Pharrell. I thought Shakira was adorable, but Gwen brings something new to the blonde chair — class. She not only wears clothes that can honestly be classified as clothes, when Adam made a sexual innuendo, she took him to task by pointing out that her parents watch the show. Add Pharrell and the usual snarky competition to get artists has turned into fights "with rainbows and happiness," as Adam quipped. Gwen and Pharrell are so respectful to the other coaches, even Adam and Blake are being nicer to each other.
Scorpion
One of my writing mentors is one of the fathers of cyberpunk. In fact, he created the word "cyberpunk." And "spam" meaning junk email. Until recently, he worked way-too-many hours at a super computer company. I imagine watching Scorpion with him would be like watching any movie about nuclear missiles with Dev. Lots of "That wouldn't—" and "They can't—" and "What were they—."

I don't care.

Scorpion is awesome. It centers around four geniuses, their government handler (played by Robert Patrick (T-1000) looking like a cross between Jon Voight and Chris Cooper), and the social handler that they hire because they can't speak words to people in ways that don't cause fights or tears.

Walter (Elyes Gabel) is the leader in that he's the smartest, but he also cares for his team and does what he can to protect them. Paige (Katharine McPhee) was a waitress with a genius son before Walter realized they really, really needed someone who could act as an interpreter between them and the world. She's genuinely kind, and Walter actually listens to her. Happy (Jadyn Wong) is listed as a "mechanical prodigy," but she's just as comfortable with electronics and computers. Toby (Eddie Kaye Thomas) is a genius at social behavior. And Sylvester (Ari Stidham) is the germophobe mathematical genius whom everyone protects.

Take the geniuses of The Big Bang Theory, the camaraderie of Firefly, the philosophical ponderings of Numb3rs, and the fun of Chuck. Then take away the heavy violence and suspense, and the gratuitous sex. There's even a little kid being mentored by four adults who understand and appreciate him. Add all that together and you get something I have no problem letting JT watch. Bless his heart, as much as he likes adventure, he's been known to be afraid to go into his own Minecraft mine by himself. Even Agents of S.H.I.E.L.D. gets too intense for him.

Plus, it encourages him to study math and science. Can't beat that.


---

Image Credit: espensorvik; "Remote Control, Television – TV-controller"; Creative Commons


---
Tags
:
Current-Issues
|
Reviews-Critiques
---
comments powered by

Disqus
Published 10-8-2014