THE TAKE AWAY
Fear, Part Two
Isaiah 41:10 and Jeremiah 29:11

By Kersley Fitzgerald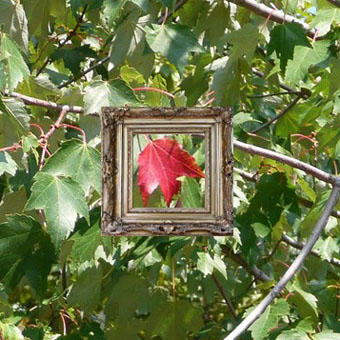 The Series
Joshua 1:9
Isaiah 41:10 and Jeremiah 29:11
Matthew 6:34
Philippians 4:6-8
Romans 8:28; 1 Corinthians 10:13




Single Page/Printer Friendly

...fear not, for I am with you;
be not dismayed, for I am your God;
I will strengthen you, I will help you,
I will uphold you with my righteous right hand. Isaiah 41:10

For I know the plans I have for you, declares the LORD, plans for welfare and not for evil, to give you a future and a hope. Jeremiah 29:11
Isaiah 41:10 is a pretty common "fear not" verse. Like Joshua 1:9, the reason given is that God will take care of things. In this case, specifically, He will provide strength and support.

Fear — The word yare' is not quite the same as in Joshua 1:9. It doesn't imply terror so much as awe, reverence, dread, and astonishment. In this case, it applies to enemies. The audience was to show neither revere nor dread their enemies.

Dismayed — The KJV and the ESV say "be not dismayed," but the NASB uses the more literal "do not anxiously look about you." Sha'ah primarily means to look at or regard, but in context can mean to gaze about in anxiety. Like a squirrel who doesn't know where the dog is.

Strengthen — This is the same Hebrew word, 'amats as "courageous" in Joshua 1:9. But where Joshua was to choose to be courageous, here, God is promising He will provide the strength.

Uphold — The Hebrew Tamak means to grasp, support, keep, seize. It's a secure grip in the midst of the storm.

Righteous — The verse is all about God's protection, so the addition of this word is kind of interesting. God describes His right hand (a symbol of strength) as tsedeq — just and morally right. His actions are not only beneficial, they are also just.

But who will these actions benefit? This passage was written during the reign of Hezekiah, a good king of Judah, apparently not too long after he foolishly showed Babylonian envoys the wealth of Jerusalem. God then told him (through Isaiah) that all his riches will be taken to Babylon and some of his sons will be made eunuchs to serve the Babylonian king. Hezekiah responds that the judgment is acceptable since it won't happen until after he's gone (Isaiah 39:1-8).

Isaiah 40 and 41 go on to encourage the people in preparation for their coming exile. Isaiah 41:1-20 starts with a description of God's power and sovereignty over nations, how He allows some to rise up and others to disappear like dust. In the wake of His power, people try to encourage each other to stand strong and have courage.

"But you, Israel, my servant...fear not, for I am with you..." (Isaiah 41:8a, 10a). Israel did not have to rely on idols forged and formed with hammer and anvil. They did not have to reinforce their gods with nails (Isaiah 41:7). God is with them even when their enemies defeat them.

God chose them (Isaiah 41:9), strengthens and upholds them (Isaiah 41:10), holds their right hand (Isaiah 41:13), helps them (Isaiah 41:14), arms them (Isaiah 41:15), makes them conquerors (Isaiah 41:16), and provides water in dry places (Isaiah 41:17-18).

As for Israel's enemies, God makes them tremble (Isaiah 41:5), shames and confounds them (Isaiah 41:11), makes them nothing (Isaiah 41:12), and scatters them like chaff in the wind (Isaiah 41:15-16).

Why does God do this? As part of His plan to show the world that He is God and idols are nothing (Isaiah 41:21-29). That was why God promised Israel He would be with them — because He knew the persecution they were going to face at the hands of their enemies would one day cause them to return to Him and worship Him alone. Then He would strike. Then the Israelites would live without fear — God would raise the Israelites up as He destroyed those who He had used to crush them.






Continue to Page Two
---
comments powered by

Disqus
Published 1-25-16