THE TAKE AWAY
Operation Cross Country
Restoration to the Least of These

By Kersley Fitzgerald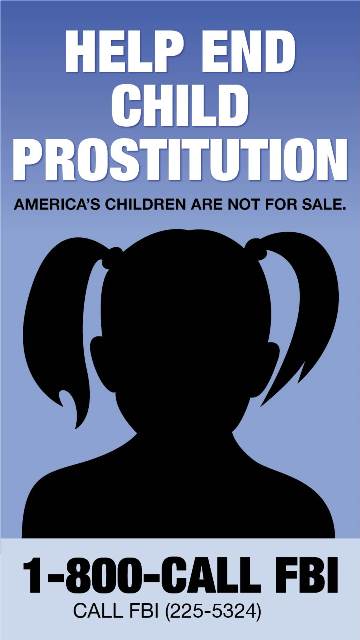 Printer Friendly
Continued FromPage 1




Statistics are rather bleak for the trafficking victims. Sixty percent ran away from foster care or group homes. Some reports say that one-third of all run-away girls will be approached by a pimp within 48 hours. But the low average age of children introduced to sex trafficking (13) suggests that many more are trafficked by their own families. Once rescued, the children will have few options. The older girls may be directed to a battered women's shelter. The younger to the foster care system. There are very, very few opportunities for after-care with a trained trafficking-recovery organization.

And when Tamar was told, "Your father-in-law is going up to Timnah to shear his sheep," she took off her widow's garments and covered herself with a veil, wrapping herself up, and sat at the entrance to Enaim, which is on the road to Timnah. For she saw that Shelah was grown up, and she had not been given to him in marriage. When Judah saw her, he thought she was a prostitute, for she had covered her face. He turned to her at the roadside and said, "Come, let me come in to you," for he did not know that she was his daughter-in-law. She said, "What will you give me, that you may come in to me?"

About three months later Judah was told, "Tamar your daughter-in-law has been immoral. Moreover, she is pregnant by immorality." And Judah said, "Bring her out, and let her be burned." As she was being brought out, she sent word to her father-in-law, "By the man to whom these belong, I am pregnant." And she said, "Please identify whose these are, the signet and the cord and the staff." Then Judah identified them and said, "She is more righteous than I, since I did not give her to my son Shelah." And he did not know her again.
Genesis 38:13-16, 24-26
Meanwhile, state Attorneys Generals are asking the federal government to amend two acts to allow them more authority to fight sex trafficking. The Trafficking Victims Protection Act defines sex trafficking as "the recruitment, harboring, transportation, provision or obtaining of a person for the purpose of a commercial sex act." The Attorneys General wish to include those who patronize and solicit commercial sex acts, thereby granting authorities greater ability to prosecute sex trafficking "customers." The AGs also seek to change the Communications Decency Act. Currently, internet content providers are exempt from prosecution if a third party advertises commercial sex acts through their sites. The amendment would make providers responsible for what they allow on their sites, and backpage.com would lose over $33 million a year in sex trafficking and prostitution ads.

But Jesus went to the Mount of Olives. Early in the morning he came again to the temple. All the people came to him, and he sat down and taught them. The scribes and the Pharisees brought a woman who had been caught in adultery, and placing her in the midst they said to him, "Teacher, this woman has been caught in the act of adultery. Now in the Law Moses commanded us to stone such women. So what do you say?" This they said to test him, that they might have some charge to bring against him. Jesus bent down and wrote with his finger on the ground. And as they continued to ask him, he stood up and said to them, "Let him who is without sin among you be the first to throw a stone at her." And once more he bent down and wrote on the ground. But when they heard it, they went away one by one, beginning with the older ones, and Jesus was left alone with the woman standing before him. Jesus stood up and said to her, "Woman, where are they? Has no one condemned you?" She said, "No one, Lord." And Jesus said, "Neither do I condemn you; go, and from now on sin no more."
John 8:1-11
God abhors the sexual abuse of anyone—woman, child, or man. While condemning sexual sin, He honored both Tamar and Rahab and included them in the genealogical line of Christ. When presented with women in sexual sin, Jesus treated them kindly and gently. How much more should we do so for girls who are violently sexually abused for money?

Human trafficking seems to be the cause du jour. It's trendy to stand with Ashton Kutcher and Mira Sorvino in the fight against modern slavery. But God was always and ever more interested in people than issues or causes. When we are presented with a face—a tired, stoned, frightened, numb, cursing, raging, smoking, tattooed face, what's our response? Would we treat Rahab with respect? Would we hear the cries of the Levite's concubine and come to her rescue? Or would we stand in a line with rocks in our hands?

But a Samaritan, as he journeyed, came to where he was, and when he saw him, he had compassion. He went to him and bound up his wounds, pouring on oil and wine. Then he set him on his own animal and brought him to an inn and took care of him. And the next day he took out two denarii and gave them to the innkeeper, saying, 'Take care of him, and whatever more you spend, I will repay you when I come back.' Which of these three, do you think, proved to be a neighbor to the man who fell among the robbers?" He said, "The one who showed him mercy." And Jesus said to him, "You go, and do likewise."
Luke 10:33-37
One-hundred and five children need help right now. See where you can help here.


---
comments powered by

Disqus
Published 8-1-13