THE TAKE AWAY
The Wisdom of Unanswered Prayer



By Kersley Fitzgerald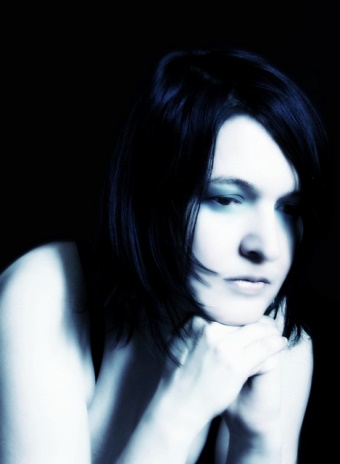 A man who wants to be married. A woman who wants a sunny day for her wedding. A child who's afraid that his dad will never find a job. Around the world, a million voices cry out, "If God really loves me, why doesn't He [insert what I want here]?"

People's faith can be derailed so easily. "All I wanted was to get that contract. That's all I asked for. But I didn't, so I don't think I believe in God anymore."

"All I wanted was my father to live."

"All I wanted was a baby."

We want such little, simple things. Good things. Things that the Bible say we should have. So why won't God give them to us?

Maybe because we're dreaming too small. Maybe He wants more than we do.

This is a fallen world, and we never will — and never should — be satisfied by this life. We aren't made for this. But we really have no idea what we are made for most of the time. We are so caught up in what we think we want, we rarely stop to think.

I just finished reading John Eldredge's The Journey of Desire for about the third time. He talks about how God gave us the capacity to desire, and it's a good thing. But part of being a God-follower is laying down that desire and accepting that God knows best. Not to stuff all our feelings in the bottom of a deep, dark hole, but just submit. Believe that there's a plan in all this mess and disappointment, and keep an eye out for where God's working.

The Kingdom of God is like a crème brulee…

Have you ever made crème brulee? I did. Once. There are four ingredients and about 78 steps. Beat the egg yolks, sugar and vanilla until creamy. Heat the cream — but don't boil it. Stir the cream into the yolk mixture. Beat the cream and yolk mixture. Simmer in a double boiler. Pour into oven-safe baking dish. Bake for 30 minutes. Cool to room temperature. Refrigerate overnight. Sift sugar on top. Broil. Cool. Refrigerate. Try to figure out why you wanted to make it in the first place instead of going to a restaurant.

If you substitute an ingredient, it won't work. If you change a step, or reverse steps, it won't work. If you cook too long, it won't work. If you put it in the fridge before it's reached room temperature, it won't work.

Just like life. If we substitute what we want for what God told us to do, it won't work. If we decide we'll try our own method, it won't work. If we rearrange God's plan, it won't work. If we hurry God's plan, it won't work. We'll end up with a gooey mess that bears no resemblance to crème brulee.

What does that mean in the moment? It means that no matter how we may think we have a handle on things we need to step back and remember God knows what He's talking about. There's a reason you put bananas in pudding and not in crème brulee, and there's a reason His life-instructions don't include sleeping around.

The strange thing about life is that even if we mess up the steps and the ingredients, it may still taste good. Partially because the ingredients God gave us for a good life are still good. Partially because He can redeem any situation. But it won't be crème brulee. It won't be the rich, sweet, amazing life God intended for us. The life we would have gotten if we'd calmed down and tried patience instead of anxiousness.

No, wait — the Kingdom of God is like chocolate mousse...

At the same time, we have to accept that God may not have planned for our life to be crème brulee. We may be reaching for six egg yolks but God only hands us four. And He only gives us half the sugar. And while everyone around us is preheating the oven, He's handing us a double-boiler and some bittersweet chocolate. Because He didn't intend to give us a vanilla life, no matter how much we were attracted to the sweetness and the creaminess — He wanted us to have chocolate mousse.

Am I taking the metaphor too far? Probably. It doesn't help that there's a bakery next door to the GotQuestions offices. But the point stands. God has a plan for each of us. He has a specific idea of what our lives should look like. We need to accept that we may not get that terribly urgent thing that we want right now. In part because curdled crème brulee isn't anyone's plan. And, in part, because He may want something more for us than crème brulee in the first place.

Can we trust that? Can we trust that God is bigger than loneliness or a rain cloud or even the ache in our heart when our loved one dies? As Romans 5:1-5 says,

Therefore, having been justified by faith, we have peace with God through our Lord Jesus Christ, through whom also we have obtained our introduction by faith into this grace in which we stand; and we exult in hope of the glory of God. And not only this, but we also exult in our tribulations, knowing that tribulation brings about perseverance; and perseverance, proven character; and proven character, hope; and hope does not disappoint, because the love of God has been poured out within our hearts through the Holy Spirit who was given to us.


---

Image Credit: WildInWoods; "Mrs. Nobody"; Creative Commons


---
comments powered by

Disqus
Published 4-11-12