CHRISTIAN LIFE & GROWTH
God doesn't make sense
How can I learn to trust Him anyway?

By MeLissa LeFleur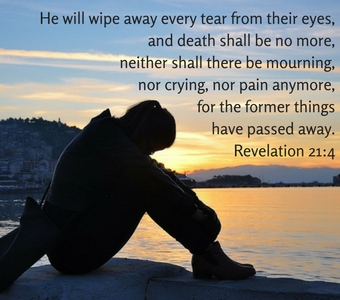 Our small group is a tight-knit group, but we wouldn't fit into the sappy stereotype. We're a unique bunch—three computer programmers, a lawyer, a college recruiter, a retired librarian, a teacher, a surveyor, two homeschool moms, and a pastor.

Our little group has been through a lot in the last month. 1) One of our guys was deployed in Afghanistan and was hit by an IED. Since the accident, he has had both of his legs amputated and has a long road of recovery ahead of him. His parents and wife are in our group. 2) One of our families completely lost their home in the big wildfire that hit our city. Their grown children were renting the house and lost all their possessions. 3) One woman's mother is starting chemo again and she doesn't know the Lord. 4) Another family had to put their "Lassie" dog to sleep.

It's been an emotionally-hard month for all of us. The last time I called our pastor's wife, I preempted the conversation with, "This is not an emergency…" She breathed a sigh of relief.

Throughout this time, our group has met consistently and supported each other. We've had some really hard discussions over the last few weeks. No question has been off limits.
Why did my friend lose his legs when we were all praying for his protection? He was the spiritual leader in his unit, so why would God allow that to happen? How does that prove God's power?

Why did my friends lose their home when we were all praying for its protection? Why was their home taken but others left untouched?

Will God allow my friend's mom to die before she finds salvation?

Does God even hear me? What's the point of prayer anyway?
Someone looking in might view these questions as a lack of faith. I personally see them as authentic questions that we ask when we go through trials that don't make any sense. I still absolutely know and believe that God is good, just, sovereign, loving, gracious, holy, and merciful. But, sometimes God doesn't make sense.

Earlier this year, our group started studying James. What a great opportunity we have had to apply these verses. We've only gotten through verse 11, but how appropriate:
James, a servant of God and of the Lord Jesus Christ, to the twelve tribes scattered among the nations: Greetings. Consider it pure joy, my brothers and sisters, whenever you face trials of many kinds, because you know that the testing of your faith produces perseverance. Let perseverance finish its work so that you may be mature and complete, not lacking anything. If any of you lacks wisdom, you should ask God, who gives generously to all without finding fault, and it will be given to you. But when you ask, you must believe and not doubt, because the one who doubts is like a wave of the sea, blown and tossed by the wind. That person should not expect to receive anything from the Lord. Such a person is double-minded and unstable in all they do. Believers in humble circumstances ought to take pride in their high position. But the rich should take pride in their humiliation—since they will pass away like a wild flower. For the sun rises with scorching heat and withers the plant; its blossom falls and its beauty is destroyed. In the same way, the rich will fade away even while they go about their business.
On Thursday, we met to pray for each other. Our teacher is the one who lost his home and he came to the group with such peace in his heart. The peace God has given him was such a ministry to me. He shared about some of the questions he's had and how God has ministered to him. He spoke of how he's had opportunity to reconnect with his neighbors and how his kids were able to share God's peace on the national news. He may never know why his house burned down, but he knows God has a purpose. God has filled his empty heart with peace that comes with trusting Him.

To communicate his thoughts, he played the song Blessings by Laura Story. Although I'd heard the song many times, the lyrics suddenly had very personal meaning.






A few days later, my friend whose husband was hit with the IED wrote from her husband's bedside:

"I would never wish for adversity to remove itself from me for I'm thankful for it; without it I would not be the person I am today."

I pray that I when I go through my next trial, I can honestly say the same. May I be willing to let God's peace flood my heart.


---

Image Credit: GLady; untitled; Creative Commons


---
comments powered by

Disqus
Published on 8-2-12