Christian Life & Growth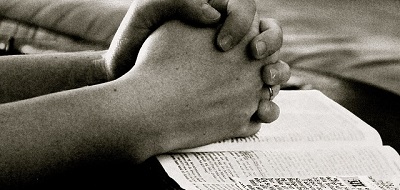 How does knowledge turn into devotion? Can I be holy without becoming self-righteous? Once I have faith, do I have to prove that I'm saved? This column explores the practical aspects of living the Christian life—without giving you a guilt trip.

For an index of our articles on depression, see here.


---



A Soft Answer | Aug 7, 2017
Fighting and exposing sin is only part of a Christian's mission. Few people will listen to our controversial beliefs if we're spiteful in the small things.

Read more... | Mark King



Called to Conform | April-Aug, 2017
The culture claims to value those who strike out on their own as individuals, when really it rewards those who conform. God calls believers to conform but to entirely different standards.

Introduction: We conform to those we value. Whom should we value?
A Messianic Mindset: We're called to conform to Christ, but we can't without the mind of Christ.
A Heart Like Jesus: Our hearts are stone, but Jesus will replace them with flesh.
The Obedience of Christ: To conform to Christ means to obey God as Christ did.
A Life Poured Out: Only in pouring out our life can we offer all to God.
Conflict and Suffering: Jesus endured suffering and conflict, and calls us to follow His example.
Final Thoughts: Do you want to conform to Christ? The Bible can help!

Start Here | Denise M. Kohlmeyer



How to Deal With Anxiety | Aug 1, 2017
It seems anxiety is unavoidable in our world today. But it's not a new phenomenon. The Bible has a lot to say about anxiety, including the fact that it's not inevitable.

Read more... | Jerry Smith



Furballs and Farewells | Aug 1, 2017
There's something about having a dog. We complain about the mess, the cost, the noise, but the love and loyalty they give us shows they are a gift from God.

Read more... | Jeff Laird



Self-reliance or God-reliance? | Jul 26, 2017
We know that relying on ourselves alone is a bad idea, but we don't always get supernatural divine guidance for every decision. How do we rely on God when His will isn't obvious?

Read more... | Christopher Schwinger



Entering Into The Rest Of Jesus | Jul 25, 2017
One of the most difficult things we can do is to stay calm and rest in Jesus when faced with unexplained hardships and anxieties. To find Jesus' rest we must often first believe He'll give it to us.

Read more... | Jesse McEwien



The Skin We're In | Jul 25, 2017
Society has strong words about what we should look like and what is attractive to others. God has strong words, as well. He made us to reflect Him.

Read more... | Lea Ann McCombs



Is taking offense a sin? | Jul 10, 2017
The whole world is becoming increasingly offensive — and offended. Is it a sin to look at this fallen world and be offended? Or does the sin come later, with our reaction to the offense?

Read more... | Christy Krenek



The Praying Life | Jul 3, 2017
Ignoring your best friend hurts your relationship. Ignoring God is worse. God is our life; neglecting to pray is like slowly suffocating under the waters of the world.

Read more... | Christy Krenek



Praying...and Waiting | Jul 3, 2017
God promises that if we ask according to His will, He will fulfill our request. But sometimes His will requires that we wait.

Read more... | Lea Ann McCombs



Empathic vs. Psychic | Jun 26, 2017
The thought that we could read someone else's mind is tantalizing. But there are myriad reasons God didn't give us that ability. He does, however, ask us to be empathic.

Read more... | Beth Hyduke



Unmarried and Lonely | Jun 19, 2017
It's normal to want to be in a relationship, marry, and have a family. It's normal to feel lonely when that doesn't happen. But no single person can fill our needs like God can.

Read more... | Stacy Mouat



The Measure of a True Heart | Jun 26, 2017
The Bible speaks about the heart where every thought is judged worthy or unworthy of entering our presence. What a person says and does is a window into the heart. Words and actions matter and from the heart blessing or defilement flow.

Read more... | Jim Allen



Married to a Backsliding Husband | Jun 19, 2017
One of the most difficult situations a Christian wife can face is watching the man she married walk away from God. What can the wife of a backsliding husband do?

Read more... | Christy Krenek



Simply Celebrate | Jun 12, 2017
Life is filled with ups and downs, terrible tragedies and abundant blessings. But sometimes we need to take time to celebrate the simple things.

Read more... | Desirae Tucker



What should a Christian look like? | Jun 12, 2017
Modest clothing? Nice suit? Braids? Jewelry? Tattoos? Head-covering? Ultimately, a Christian should look like their teacher, Jesus.

Read more... | Denise Baum



Nurturing a Passion for Service | Jun 12, 2017
Jesus calls all His followers to willingly serve others, but what about the days when we're just not feeling it? How can we nurture a passion for service?

Read more... | Cory Carwile



Fathers' Day | Jun 5, 2017
Some of us had great fathers, others suffered abuse. But if we follow Christ, we all have a Father Who always loves, always protects, always wants the best for us and knows what we need.

Read more... | Mark King



The Fear of Public Speaking | May 30, 2017
The fear of public speaking is one of the most common fears on earth. But is that fear based on the nature of the event or an obsession with ourselves?

Read more... | Jerry Smith



How to Show Love...To Someone in Sin | May 23, 2017
Jesus didn't say to love the sinner and hate the sin, Ghandi did. But believers are called to love, including the hard, often unrewarding work of loving those wrapped up in sin.

Read more... | Kersley Fitzgerald



Who do you trust? | May 23, 2017
Making decisions is hard. Do we ask many counselors or figure it out on our own? How can we know if they — or we — are being foolish?

Read more... | Gary Meredith



Can a Christian listen to secular music? | May 23, 2017
In Christ, we have liberty. It is lawful to listen to secular music. But as a follower of Christ, are we really able to?

Read more... | Jerry Smith



Conscientious Objectors | May 22, 2017
Conscientious objectors serve and defend their countries without killing. When faced with mandatory military duty, should a Christian be a conscientious objector?

Read more... | Ken Simmons



Praising God in an Imperfect World | May 17, 2017
This world is imperfect, and we feel the call of something better. But even in the midst of a stressful time, we can still praise God.

Read more... | Gwen Sellers



The Biblical Response to LGBT Victims of Violence | May 15, 2017
Those in the LGBT community face an increased risk of violence, including domestic violence. The Bible teaches believers to respond as they would to any other victim of violence.

Read more...



Godly Justice in a Temporary World | May 15, 2017
Christians are called to look toward the perfection and peace of eternity, but we're also called to address injustice here in this temporary world.

Read more... | Cory Carwile



Doubting God | May 1, 2017
Nearly every believer doubts God - His intentions, faithfulness, love - at some point. We forget that people in the Bible doubted Him too, before they were witness to His steadfast care.

Read more... | Christy Krenek



How to Show Love: To the Broken | May 1, 2017
Chronic pain, chornic disease, disabilities - The Bible tells us to visit those in prison, but what about those imprisoned in their own bodies? How to show love to the physically broken.

Read more... | Desirae Tucker



How to Show Love...In Traffic | Apr 28, 2017
The Bible calls us to show love to others at all times in all situations. Friends, family, and strangers. Even in traffic.

Read more... | Kersley Fitzgerald



Causes of Evil | Apr 24, 2017
Our philosophy of evil matters. What we believe about evil — and what we believe causes it — affects our beliefs about the world, ourselves, and God.

Read more... | Christopher Schwinger



Should Christians join a union? | Apr 13, 2017
Should a Christian join a union? How can a Christian support workers' rights while ensuring their money doesn't support unbiblical causes?

Read more... | Roscoe Dechalus



Abundant — not easy — Life | Apr 17, 2017
It's a mistake to think once you become a Christian God will make your life easy. But He will make it abundant.

Read more... | Desirae Tucker



The Light of the World | Apr 11, 2017
Hardships and challenges come at us from every direction. But if we follow Christ, we live with the Light of the world.

Read more... | Jim Allen



Clearing your Mind | Apr 4, 2017
If someone's rude, we can walk away. If an image tempts us, we can close our eyes. But bad memories and sinful thoughts from our own minds are more difficult.

Read more... | Dr. Ron Tardif (D.Div. C.C.)



Reasons to get Married | Apr 4, 2017
Reports show that Millennials postpone or reject marriage in droves. Are there good reasons to get married or is marriage an archaic institution?

Read more... | Jerry Smith



The Serious Truth about Casual Sex | Mar 27, 2017
Some think casual sex means nothing. Others think it automatically means the couple is married in the eyes of God. The truth is completely different and very serious.

Read more... | Beth Hyduke



Food for Thought | Mar 20, 2017
We used to eat from our garden and live off the land. Now everything's pre-made and ready to eat. But more than organic, gluten-free, or local sourced, we need the nourishment of God's truth.

Read more... | Mark King



Waiting on a Faithful God | Mar 20, 2017
In a world of text-messaging and microwave ovens, waiting feels useless. But the waiting times are when God does much of His work in our lives.

Read more... | Gwen Sellers



Pornography Addiction | Mar, 2017
If you struggle with pornography, you are not alone. Understanding how the addiction started, what real love is, and how to stay healthy spiritually can help you get free.

How does a porn addiction get started?
A Christian Philosophy of Love
Spiritual Health Principles

Start Here | Christopher Schwinger



Stretch | Mar 16, 2017
Jesus said we will always have tribulation in this world. Sometimes He allows us to experience hardships in multiple bite-sized pieces to stretch our hearts and learn to trust Him.

Read more... | Kersley Fitzgerald



Is it better to be "right" or "kind"? | Mar 13, 2017
Is it better to say what is right or to save feelings and, in kindness, fudge the truth a little? What if the two weren't mutually exclusive?

Read more... | Jeff Laird



Practical Forgiveness | Mar 13, 2017
We know we're called to forgive, but how? Sometimes it's easier to pretend we're not hurt than to work through the pain others cause. But avoidance doesn't bring restoration.

Read more... | Rhonda Maydwell



God does not Forsake His Children | Mar 13, 2017
Most of us have been forsaken at some point in our lives. Abandoned by those we trusted. But God will never forsake His children.

Read more... | Denise M. Kohlmeyer



The Grace of Hearing "No" | Mar 9, 2017
"Let your yes be yes and your no be no..." — If Jesus tells us there are times we need to give a firm no, then we also need to accept when others tell us no.

Read more... | Kersley Fitzgerald



Priorities in the Christian Life | Jan-Mar, 2017
In today's world — and today's church — important things pull us from all directions. But what should the priorities of the Christian life be?

Overview
Priority #1: God
Priority #2: Spouse
Priority #3: Children
Priority #4: Occupation
Priority #5: Ministry

Read more... | Dr. Ron Tardif (D.Div. C.C.)



Taking the Yoke of Jesus | Mar 6, 2017
Jesus calls us to be yoked to Him — to join in His work and trust His guidance and leadership. Then we show He is Lord over our lives.

Read more... | Jim Allen



When Questions Become Their Own Answers | Feb 28, 2017
Looking for answers to deep questions is a good thing. Using nit-picky questions to delay a decision isn't. Sometimes too many questions is a sign something's wrong.

Read more... | Jeff Laird



God's Will for my Life | Feb 28, 2017
We are caught between wanting to follow God and wanting to live our own lives. But what if the two weren't mutually exclusive?

Read more... | Denise M. Kohlmeyer



"I counted the cost!" | Feb 21, 2017
Counting the cost is a decision every true believer must make when coming to Christ? Why and what is the cost?

Read more... | Jim Allen



Losing Faith | Feb 20, 2017
Even strong Christians sometimes struggle with losing their faith. It helps to know what faith is.

Read more... | Rita Knight



God and Mechanics | Feb 13, 2017
God and mechancis — they both know what could go wrong, and they both know how to prevent it. But will we listen?

Read more... | Shanji Mathew



Scripture and Skepticism | Feb 6, 2017
The Bible is adamant that believers and skeptics alike should challenge the Scriptures, seriously consider whether they are true. No other religion demands such examination of itself.

Read more... | Jeff Laird



Simple Trust | Jan 31, 2017
We should forever be amazed at dogs. They live in the moment and trust beyond understanding. We need the same simple trust in God.

Read more... | Jim Allen



He first love us. He first loved...YOU. | Jan 31, 2017
No matter how lost or broken we are, Jesus loves us. He loved us from the beginning. And the only way we can respond is to love Him back.

Read more... | Dennis Cooper



Wholly Healed | Jan 23, 2017
The man waited at the one place he thought would heal him, but it was the one place he couldn't reach. When you can't reach the healing waters, sometimes they come to you.

Read more... | Denise M. Kohlmeyer



Resisting Sin; Reckoning Righteousness | Jan 23, 2017
Resisting sin is a good thing — it means you're fighting. If you're a believer, you are dead to sin and reckoned to righteousness. The trick is living it.

Read more... | Jerry Adams



The Sovereignty of God | Jan, 2017
Is God good? Is He sovereign? Then why do we experience hardships?
Hardships and the Pool of Siloam
Luck and Chance

Start Here | Christopher Schwinger



Your Pain has a Purpose | Jan 10, 2017
God's kingdom is going to be filled with losers, criminals, and those who just can't get it right — us. And we will find that our pain on earth had a purpose.

Read more... | Dennis Cooper



It's Okay to have Doubts | Jan 10, 2017
Most believers doubt at some point. It's a natural consequence of not understanding. But we can't let doubt slide to unbelief.

Read more... | Denise M. Kohlmeyer



"I was never alone" | Jan 3, 2017
"I was never alone" is the phrase we hear from those who trust in the Lord with all their heart. Instead of leaning on their own understanding, they turn to God for help find a path to safety.

Read more... | Jim Allen



New Year's Resolutions | Dec 19, 26, 2016
Misplaced Hope — How do we make resolutions that are more than misplaced hope?
Godly Resolve — By resolving to make the changes God wants in us.

Read more... | Denise M. Kohlmeyer



Gossip and Prayer | Dec 12, 2016
There's a difference between gossip and sharing to gain wise counsel and prayer. But sometimes God puts us in hard situations because He wants us to do the praying.

Read more... | Desiree Angeles



Suffering.Enduring.Overcoming | Dec 12, 2016
Every person on earth has had to suffer in some way. Many hope to just endure their hardships. But Jesus promises we can overcome.

Read more... | Beth Hyduke



Of Love and Holiness | Dec 6, 2016
We are called to love others where they are, not expecting spiritual maturity in a wounded soul. But when we ignore the value of holiness, we slide from love to excuses.

Read more... | Kersley Fitzgerald



God is all about New Beginnings | Dec 6, 2016
There is no situation and no person that is so lost God can't find them. No matter what you find yourself in the middle of, God is all about new beginnings.

Read more... | Denise M. Kohlmeyer



Finding God in the Wilderness | Dec 1, 2016
Church doesn't appeal to everyone; many people perfer to find God in the wilderness. But are they really finding God or a god built on their image?

Read more... | Steve Webb



Worship Music | Nov 28, 2016
The purpose of worship songs is to declare the 'worth' of God. It's easy to get drawn in by clever lyrics and catchy tunes, but it's vital to really contemplate what our worship songs are really worshiping.

Read more... | Denise Baum



Growth through Suffering | Nov 21, 2016
Our painful experiences can result in the greatest glory to God. Pain, when turned to God's service, can produce the sweetest fruit.

Read more... | Lesley Mitchell



Injustice and Revenge | Nov 14, 2016
The catchword for this generation seems to be "justice." Individuals and groups alike are calling for their injustices to be addressed. Christians, however, are called to rest in God's justice.

Read more... | Beth Hyduke



Homeless During the Holidays | Nov 14, 2016
As Christians we want to help the needy, but sometimes that means not giving a hand-out. Some thoughts on supporting the homeless with grace during this holiday season.

Read more... | Mark King



Anxiety | Nov 7, 2016
Receiving freedom from anxiety isn't about praying enough. It's often a long road of obedience, study, Scripture memorization, and trusting God.

Read more... | Christopher Schwinger



Pulling the Lever | Nov 1, 2016
Much of America was caught off guard by the moral dilemma that is the 2016 presidential election. But there is a simple way to make sure we're ready next time.

Read more... | Jeff Laird



Self-Confidence | Nov 1, 2016
What does the Bible say about self-confidence? When does self-confidence turn into pride? Should we be confident in our abilities?

Read more... | Beth Hyduke



Our Deepest Wish | Oct 24, 2016
We pray for more money, bigger houses, stronger health, and better jobs. Why does it seems that, despite our prayers, unbelievers are more successful in the world?

Read more... | Kersley Fitzgerald



Peace over Preparations | Oct 24, 2016
It's good to be "sold out for Jesus." But when we're faced with school, jobs, friends, family — life — we need to find balance to our spiritual life. Bring church into your life; don't make it your whole life.

Read more... | Rhonda Maydwell



Run Your Race | Oct 17, 2016
God never called us to do all the things, weighed down by burdens and sins. He just wants us to run our race.

Read more... | Kersley Fitzgerald



Praying Prostrate | Oct 10, 2016
To pray prostrate is to lie on the floor, in complete humility before the God who is sovereign. To acknowledge He is Lord.

Read more... | Denise M. Kohlmeyer



Who tempts us? | Oct 10, 2016
Who tempts us? Is it Satan? Other demons? God? Or our own sin nature? How to determine what is tempting us, and if the temptation is an attack or an opportunity.

Read more... | Beth Hyduke



Reactive | Sep/Oct, 2016
How we initially react to things reflects what we believe and what kind of faith we have in God. To have godly reactions, we have to build godly hearts.
Mass Shootings
Police Shootings
Sensationalistic News

Start Here | Kersley Fitzgerald



Witnessing in the Den of Iniquity | Oct 4, 2016
Jesus told us to go through all the world and preach the gospel; does this include dens of iniquity? Should we meet people where they are geographically as well as spiritually?

Read more... | Lesley Mitchell



Managing Money | Oct 4, 2016
It's not easy to find the balance between responsibility and generousity when it comes to managing money. But it starts with remembering it's all God's to begin with.

Read more... | Denise Baum



Check your Attitude Indicator | Oct 4, 2016
Jiminy Cricket said to "let your conscience be your guide." The Bible says our conscience isn't the most accurate attitude indicator to use.

Read more... | Jeff Laird



The Real World | Sep 21, 2016
The media we choose may be the most insular world we live in. What if we switched off the scripted, crafted, cut-and-pasted fiction and talked to people in the real world?

Read more... | Kersley Fitzgerald



God's Purpose | Sep 14, 2016
We instinctively understand that God has a purpose for us, but how do we find out what that purpose is? By the indwelling of the Holy Spirit and very careful listening.

Read more... | Rosemary Cross



The Love of Money | Sep 12, 2016
Those who make it their life's goal to make a lot of money often find success. But although a heart can desire money, it can't be filled with it.

Read more... | Michael Blunk



What's in a name? | Sep 12, 2016
Adversary, temptor, destroyer — Satan's names reflect his character as the enemy of God and God's followers. But Jesus' names also reflect His character as our helper, light, and savior.

Read more... | Denise M. Kohlmeyer



Saving the Lost | Sep 5, 2016
Few things hurt more than when a family member or loved one rejects the Jesus you follow. How should we respond? What if we had a part in their rejection?

Read more... | Beth Hyduke



Believing God | Sep 5, 2016
Believing God means living in His absolute love, goodness, and faithfulness, even when surrounded by darkness and trials.

Read more... | Gwen Sellers



Apolitical Jesus | Aug 29, 2016
Was Jesus a political person? What was His agenda while here on earth? What directives did He give His followers? What does it mean to be an apolitical Christian?

Read more... | Denise M. Kohlmeyer



Getting God's Best | Aug 23, 2016
Do you want God's best? Do you want the ultimate blessings God can bestow on your life? Do you know what "God's best" really is? Or what to do with it once you have it?

Read more... | Beth Hyduke



The Christian Response to ISIS | Aug 22, 2016
Dabiq, the magazine published by ISIS, recently had an article entitled 'Why We Hate You & Why We Fight You.' What is the Christian response? 'Why We Love You & Why He Died for You'

Read more... | Paul J. Nasrallah



Tension | Aug 18, 2016
While on this earth, we are ever caught in the tension between good and tragedy. Do we let that tension break us into pieces until we shatter? Or ask God to keep us whole?

Read more... | Kersley Fitzgerald



Praying for Others | Aug 18, 2016
Is it important to pray with others, for each other? Or would a private prayer be sufficient? What is the benefit of sharing prayer requests?

Read more... | Jim Allen



The Gnarled Family Tree of Jesus | Aug 16, 2016
Family — where we come from — is important to our sense of identity. But it isn't paramount. Our family tree doesn't have to define us any more than Jesus' defined His.

Read more... | Denise M. Kohlmeyer



The Consequences of Sin | Aug 9, 2016
We rarely contemplate the seriousness of our sin. Living in God's grace causes us to minimize our sin, but the Bible clearly illustrates the consequences we'll never face.

Read more... | Kersley Fitzgerald



Child Support | Aug 9, 2016
How should a Christian respond when a court-order for child support isn't being followed? Does the mandate against going to court stand in opposition to providing for children?

Read more... | Beth Hyduke



Flying Trapeze | Aug 2, 2016
To leave the safety of the platform, to swing through the air, and then let go of the trapeze and fly, is to know that God is on the other side, ready to catch you.

Read more... | Gwen Sellers



Doubting Your Salvation | Aug 2, 2016
Becoming a Christ-follower starts a long series of radical changes. But most of those changes are internal, and come in fits and starts, often leading to doubt that you're saved at all. Is there any concrete way to be sure?

Read more... | John Ruiz-Bueno



Wholly Follow the Lord | Aug 2, 2016
We like to give only as much as we have to, work just enough to get by. But God asks for it all. Only by wholly following the Lord can we find whole peace.

Read more... | Denise M. Kohlmeyer



"Do Better" | Jul 28, 2016
Finding a girlfriend or boyfriend is difficult, and there's always the risk of realizing you could do better. But what is "better," really?

Read more... | Kersley Fitzgerald



Time and Eternity | Jul 26, 2016
The pendulum swings and the seconds slowly tick by. Will God show up when we focus on the things of the world? Spending our time in the face of eternity.

Read more... | Jim Allen



Loving God | Jul 26, 2016
How can we love God? How can we love someone whose being defines love? Fortunately, part of His love changes us so we also learn how to love.

Read more... | Scott Larrison



Product of your Environment | Jul 26, 2016
The "nature vs. nurture" argument is highly relevant to why wee sin. We are a product of our environment, but God is stronger than any other influence.

Read more... | Tim White



Never Give Up | Jul 21, 2016
"Never give up" may be easy to say but is it realistic when life seems so impossible? How can God take the burdens we don't want to let go?

Read more... | Jim Allen



How Christ's Atonement Helps Us with Anger | Jul 11, 2016
Jesus was judged, persecuted, tortured, and murdered unjustly. How His example of mercy and reconciliation can inspire us in our own moments of anger.

Read more... | Christopher Schwinger



Backsliding Saint vs. Unregenerate Sinner | Jul 11, 2016
When we are saved, we are no longer slaves to sin. So if we sin, are we still saved? What is the difference between backsliding and being unregenerate?

Read more... | Fredric A. Carlson



On Grudges, Retaliation, and Justice Postponed | Jul 11, 2015
God is a god of justice. So why aren't our abusers punished immediately? Finding the grace and neccessity in postponed justice.

Read more... | Beth Hyduke



The Blessings of Divine Time Outs | Jul 4, 2016
No child likes to be disciplined, but every good parent knows it's necessary. The same is true with our Father-God. And we can find blessings when He puts us in timeout.

Read more... | Denise M. Kohlmeyer



Crossroads | Jul 4, 2016
Christianity is more than philosophy for doing all the right things; it's about taking up our cross as a means to crucify self. Can we be a true witness without taking up our cross?

Read more... | Jim Allen



God's Grace and Human Suffering | Jun 27, 2015
No normal person likes to suffer. But it's often the tool God uses to show us His grace and make us more like His Son.

Read more... | Beth Hyduke



Nursing in Public | Jun 23, 2016
There's a great debate over the issue of nursing babies in public. Is it a natural, beautiful act, or unneccessary exposure? What is the Christian response?

Read more... | Lea Ann McCombs



Peace Like a River | Jun 20, 2016
An old hymn compares the peace God brings us to a river. No matter how smooth or rough our lives may get, His peace never dries up.

Read more... | Denise M. Kohlmeyer



Victim Shaming | Jun 13, 2016
Shaming the victim of the crime, blaming them for being a victim, is judgmental, unjust, and cowardly. We are to mourn with those who mourn, not blame them.

Read more... | Kersley Fitzgerald



Can Christians remain single? | Jun 13, 2016
Must all Christians be married? Does God guarantee all Christians a spouse? Or does He have a special plan for Christians who remain single?

Read more... | James Toland



Children's Emotional Health and Behavioral Problems | May/Jun, 2016
Our kids' behavior has more to do with how we love them than how we discipline them. Why the carrot's more important than the stick.

Part 1: Causes of Rebellious Behavior
Part 2: Problems with Cohabitating
Part 3: Redeeming a Difficult Standoff
Part 4: The Importance of Proportionate Discipline

Start Here | Christopher Schwinger



Bravery in the Face of Adversity | Jun 6, 2016
Shiphrah and Puah are two of the bravest, most influential characters in the Bible. Their bravery in the face of adversity is inspirational. But very few know who they are.

Read more... | Denise M. Kohlmeyer



Elisha and God's Angel Army | May 31, 2016
Elisha and God's angel army had the army of Aram surrounded. There was no escape. Defeat was certain. But Elisha didn't just want victory — he wanted peace.

Read more... | Denise Baum



Honor Where it's Due | May 24, 2016
God honors the righteous, the kind, and the gracious. Who do we honor? What does the Bible say about publicly thanking others?

Read more... | Kersley Fitzgerald



Feeling Unloved | May 16, 2016
Feeling unloved is a common experience, and only the presence of God's perfect love can make us understand how loved we are.

Read more... | Edie Edmondson



True Gentlemen | May 16, 2016
In the wake of equal rights and the sexual revolution, it sometimes feel as if the gentleman has become a casualty. But the Christian man is called to be kind, self-sacrificing, and polite — a true gentleman.

Read more... | Chris Dupre



Donald Trump and John Proctor | May 16, 2016
Should Christians vote for the "lesser of two evils" in 2016? Dare we give our assent to an evil that "isn't as bad"?

Read more... | Jeff Laird



Teaching Children the Way to Go | May 9, 2016
Obeying one simple rule is easy. But if a child refuses to obey parents, will they refuse to obey God when grown? Teaching a child the way to go.

Read more... | Jim Allen



Pit Principles | May 9, 2016
Pits happen — to all of us. But if God leaves us in a pit, we can be sure there's a reason. Some thoughts on what we can do in the meantime.

Read more... | Denise M. Kohlmeyer



The Best Mothers' Day Gift | May 4, 2016
Mothers raise us, nurture us, and sometimes hurt us. The best gift you can give your mother doesn't cost a thing — and benefits you as much as her.

Read more... | Kersley Fitzgerald



Empty Nest | May 3, 2016
Some nests are empty because the chicks have flown away. Some nests were never filled to begin with. Whichever the case, God sees and cares.

Read more... | MeLissa LeFleur



The Spirit of Fear | May 3, 2016
There is one test before every believer that is the same: overcoming the spirit of fear. The good news has always been that believers need not fear because God's plan for us is peace, protection, and a future with hope.

Read more... | Jim Allen



Identity, Truth, and Love | May 2, 2016
We are sinners, saved by grace. But we are also God's creation, made by Him, in need of sanctification, but with an identity He chose. What if submission means finding who we really are?

Read more... | Gwen Sellers



Confession | May 2, 2015
Confession is one of the must underappreciated discipline in the church today. There is a reason we are called to confess our sins to one another; why don't we do it?

Read more... | John Ruiz-Bueno



Hindrances to Prayer | Apr 26, 2016
Prayer is neither wishing nor demanding. It's part of a relationship. We don't always get what we want, but often it's because of hindrances to prayer that we can control.

Read more... | Dr. Ron Tardif (D.Div. C.C.)



Walking Free from the Rule of Sin | Apr 26, 2016
Is walking free from the old nature after salvation possible? Is there a truth that can help a believers crucify the flesh and walk holy before the Lord? What does God require? How do we live holy?

Read more... | Jim Allen



Exodus and Change | Apr 25, 2016
Did God send the plagues to convince Pharaoh? Or the Israelites? When God uses circumstances to nip our heels like a blue heeler.

Read more... | Kersley Fitzgerald



Don't rock the boat! | Apr 18, 2016
Are you suffering or accused unjustly? Trust in the truth, not in underhanded ways to prove your innocence. Don't rock the boat!

Read more... | Laurel J. Davis



Led by the Holy Spirit | Apr 18, 2016
What does it mean to be led by the Holy Spirit? How does the work of the Holy Spirit in our lives give us assurance of our salvation?

Read more... | Adam Davis



Spiritual Forces | Apr 18, 2016
We live in a world with a spiritual element, and it's natural that we be curious about it. But delving into the occult and trying to contact angels are not good ideas.

Read more... | Lesley Mitchell



Listen | Apr 12, 2016
We all long for perfect peace, and Jesus has it for us. But how often do we take the time to listen to Him?

Read more... | Jim Allen



Can putting your family before God be a sin? | Apr 11, 2016
The Bible tells us to follow and honor God, but it also tells us to take care of our families? What do we do when the two demands seem to clash? Who do we choose?

Read more... | Fredric A. Carlson



Jesus' Darkness | Apr 11, 2016
How do we deal with darkness when the Light has won but not yet claimed His prize? How did Jesus respond to the darkness in His life?

Read more... | KJM



Praying Enough | Apr 4, 2016
It seems nearly everyone feels guilty for not 'praying enough.' What does it mean to pray enough? Is it even possible?

Read more... | Denise Baum



Choosing Forgiveness | Apr 4, 2016
Forgiveness is a choice. A hard, sacrificial, self-denying choice. With Christ's help, the feeling comes later.

Read more... | MeLissa LeFleur



"Lord, Show me What I'm Really Like" | Mar 28, 2016
Have you ever asked God to show you what you're really like? Too scared? It's only by acknowledging and repenting of our sin that we can be free of it.

Read more... | Laurel J. Davis



Manmade Traditions | Mar 14, 2015
The problem with the Pharisees is they elevated manmade traditions — some good — to the level of God's law. Customs and traditions aren't all bad, but we shouldn't be slaves to them.

Read more... | Beth Hyduke



Brussels, Terrorists, and Fear | Mar 28, 2016
Brussels, Belgium, has been attacked by terrorists. What should our response be? Can we differentiate between the terrorists and their most vulnerable victims?

Read more... | KJM



Sarcasm, Satire, and the Christian | Mar 22, 2015
It's said that sarcasm is a sign of intelligence and promotes creativity. Where do literary forms like sarcasm, irony, and satire fit in the Christian life?

Read more... | Kersley Fitzgerald



Under the Shadow of the Almighty | Mar 21, 2016
The Bible says those who believe and trust God come under His protection and kept from harm. How do we know when we are under the shadow of the Almighty?

Read more... | Jim Allen



The Frustration of Sin | Mar 14, 2015
Fighting sin can get frustrating. But there comes a point where we don't need a new program or step or inspiration; we need a new...us.

Read more... | JCR Goode



Rejecting Medical Care | Mar 14, 2015
There are times when a medical treatment's side effects put a great burden on the patient and her quality of life. Can a Christian refuse medical care for serious illnesses and leave the results to God instead of medicine?

Read more... | Beth Hyduke



Children, Grandparents, and Differing Beliefs | Mar 7, 2016
Grandparents should be an integral part of any child's life. But what should we do when we have different beliefs than our own parents?

Read more... | Richard Rizzi



Adjusting to Freedom | Feb 29, 2016
Freedom is a gift of God, through Jesus. Freedom from sin, fear, expectations...But it often takes time to learn how to live in that new freedom.

Read more... | Gwen Sellers



Gather in His Name | Feb 22, 2016
Going to church doesn't make you a Christian and avoiding a church doesn't make you an unbeliever. But God does give us very specific instructions to gather together in His name.

Read more... | Laurel J. Davis



Why does God chastise us? | Feb 22, 2016
What is chastisement? Why does God chastise us? What's the difference between God's discipline and natural consequences?

Read more... | Gloria Small



Real Rest for the Weary | Feb 18, 2016
Are you weary? Frustrated with God's timing? Tell Him about it. Then open His word and find encouragement and rest for your weary journey.

Read more... | Laurel J. Davis



Jonathan and Saul | Feb 16, 2016
Saul tried to earn God's favor through discipline; Jonathan praised Him for the gift of honey. How can we learn to live like Jonathan — in God's abundance?

Read more... | Gwen Sellers



What makes a swear word sin? | Feb 16, 2016
Is swearing really a sin? How could a sequence of sounds that may have different meanings in different contexts be sinful?

Read more... | Stu Mattfield



Of Submission and Value | Feb 9, 2016
The Bible tells women to submit to their husbands. This would be a grave insult and a violence against women's value — if we didn't have an example in Jesus.

Read more... | Tim White



How do you know if you're saved? | Feb 9, 2016
Many people struggle with assurance of their salvation. Is there a way to know for sure? Signs that you are really saved.

Read more... | Joshua M. Spaulding



"I will give you rest." | Feb 9, 2016
The Bible says when we trust in God, He will provide all we need. Jesus said, "I will give you rest," but from what does he give us this rest?

Read more... | Jim Allen



Loving the Lord | Feb 3, 2016
God calls us to love Him with all our heart, soul, mind, and strength. How can we, who are fallen, ever hope to do this?

Read more... | Mark Kraus



Wilderness Experience: A Call to Change | Jan 27, 2016
The Bible says looking upon the Lord of Glory will change us into His image. Sometimes we experience this all best in the wilderness.

Read more... | Jim Allen



The Costs and Compensations of Following Christ | Jan 25, 2015
Abuse, hate, a cross, love, peace; there are many costs to following Christs, but the compensations outweigh them all.

Read more... | Laurel J. Davis



Self Harm: Spiritual Healing | Jan 18, 2016
Self-harm is a coping mechanism for a greater, deeper pain. Treating the symptoms is woefully inadequate without spiritual healing of the wounded heart.

Read more... | Lea Ann McCombs



Self Harm: Practical Help | Jan 18, 2016
There are those whose hearts are so injured that wounding the body provides relief. But there are practical steps to help those who self-harm.

Read more... | T. Jaden Ozwell



Growing Closer to God | Jan 2016
Depend: Do you want to grow closer to God this year? Start by depending on Him.
Defend: To know God better, He asks us to join Him in defending the powerless.
Cleanse: God is Holy. To know Him better, we must be cleansed of the world.

Start Here | Stephanie Ismer



Knowledge and Faith | Jan 14, 2016
The world tells us to rely on knowledge. The Bible tells us to have faith. Which is right?

Read more... | Gwen Sellers



Blessed Assurance | Jan 7, 2016
Paul said blessed be the God and Father of our Lord Jesus Christ who give us blessed assurance. How are we blessed?

Read more... | Jim Allen



Be Holy and Acceptable to God | Jan 5, 2015
Sometimes we know the right thing to do, but we'd rather take the punishment than obey God. Instead of rebelling or wanting to win, we should strive to be "holy and acceptable."

Read more... | Laurel J. Davis



Singing in the New Year | Jan 4, 2016
Life isn't all about what we can produce or how we can survive. Beauty is an integral part of the human condition. Sing in the new year.

Read more... | Gwen Sellers



New Year's Resolutions for a Grown-up Church | Jan 1, 2016
Despite 2000 years of history, the modern church feels like a 20-something — fairly respectable but restless. How can we reach beyond respectable and lead our church to better New Year's resolutions?

Read more... | KJM



Doing Good Works | Dec 29, 2015
Matthew 5 says we should let others know of our good works. Matthew 6 says we should hide our acts of righteousness. Which is it?

Read more... | Beth Hyduke



Stop Saying this to those who Grieve | Dec 21, 2015
It's hard to know what to say to grieving friends, and too often we fall back on old cliches. Why 'everything happens for a reason' may be the least helpful thing we can say.

Read more... | Catiana Nak Kheiyn



The Roles of Churches and Bible Studies | Dec 21, 2015
Churches and Bible studies fill very specific roles, and the two are not interchangeable. Why we need both in our lives.

Read more... | Tim White



Free Will and Wisdom | Dec 14, 2015
The Bible is clear that we not only have free will but the ability and responsibility to choose wisely. How is free will a gift and wisdom a responsibility?

Read more... | Jim Allen



Vicarious Living | Dec 14, 2015
To live vicariously is to live in place of someone else. Who do we live like?

Read more... | Laurel J. Davis



Obedience and Human Nature: Of Chopsticks and Forks | Dec 8, 2015
Why do we chafe against the idea of obedience to God? When compared to our sinful human nature, obedience is like using a fork in the land of chopsticks.

Read more... | Gwen Sellers



Christmas with Mental Illness | Dec 7, 2015
The Christmas season can be difficult enough with an over-busy schedule and too many social gatherings. Friends and family with mental illnesses need our grace and understanding.

Read more... | T. Jaden Ozwell



"Yes" or "No" — When God is Silent | Dec 7, 2015
It sounds so reasonable to ask God a "yes or no" question and expect a simple answer. But sometimes the question is bigger than we thought.

Read more... | Kersley Fitzgerald



The Righteousness of God | Dec 7, 2015
How can we seek the righteousness of God? Is it even something we can find? How we will never be worthy of God's righteousness — and how He'll give it to us, anyway.

Read more... | Brian Marcum



Content, Single or Married | Nov 30, 2015
An old adage says you won't be content married if you're not content single. Is it true? And if so, how do we find contentment while single?

Read more... | Tim White



Christians and The Walking Dead | Dec 2, 2013
Should Christians watch The Walking Dead? Is there anything redeeming in a show about killing massive amounts of the undead? What spiritual implications are illustrated?

Read more... | Jeff Laird



Life Matters | Nov 16, 2015
From Paris to Kenya to Missouri to TV and movies, we're taught that life is cheap and that death is nothing. It is Jesus who shows us life matters.

Read more... | Kersley Fitzgerald



Christmas Trolling | Nov 16, 2015
The internet is a great way to keep in touch with friends and family over Christmas. But when Christians troll each other about beliefs about Christmas, we show the world what we're really like.

Read more...



The Christian and Self-Defense | Nov 16, 2015
Can a Christian use self-defense? Is it biblical to prepare to defend oneself physically? Or should we have faith that God will protect us in any circumstance?

Read more... | Beth Hyduke



Contentment: A Richer Pursuit | Nov 9, 2015
Between the richness that denies a reliance on God and the poverty that leads to fear and sin is a blessed contentment.

Read more... | Laurel J. Davis



Veterans' Day - Wreaths and Remembrances | Nov 9, 2015
Veteran's Day is a time to look back at those who offered their lives for our freedom. And, like the Christian life, to learn to appreciate their sacrifice more every year.

Read more... | Jeff Laird



The True Danger of Preaching False Conversion | Nov 9, 2015
Not teaching about sin can lead to a false conversion. But not teaching about grace can lead to hopelessness.

Read more... | Gary Meredith



Doubting God | Nov 5, 2015
Are there any among us who do not have moments of doubt and a lingering sense of not knowing we are saved? Trust God.

Read more... | Jim Allen



What kind of love is this? | Oct 29, 2015
We should forever be amazed at dogs. They live in the moment and love beyond measure. What kind of love is this?

Read more... | Jim Allen



Raising Kids without God | Oct 28, 2015
The culture says that God is not necessary to live a moral life. But where does morality come from? Is it possible to raise a truly moral child without God?

Read more... | Adam Davis



Love and Idolatry | Oct 22, 2015
We are to love God first and thank Him for His gifts. When does love of the gift turn into idolatry?

Read more... | Beth Hyduke



Perfect Peace | Oct 15, 2015
One test every true believer takes is learning how to overcome fear with peace. The good news is that believers can learn because God's plan for them is perfect peace, protection, and a future with hope.

Read more... | Jim Allen



Deny Yourself | Oct 15, 2015
Jesus tells us to deny ourselves, take up our cross, and follow Him. What does that mean? Why do we need to give up ourselves to follow Jesus?

Read more... | Beth Hyduke



The Three Types of Forgiveness | Oct 15, 2015
Some say forgiveness gives the offender permission to hurt again. Others say trust but verify. To forgive is mandatory; how we forgive varies on the situation.

Read more... | Tim White



Deliver Me! | Oct 13, 2015
A prayer from the broken to He Who delivers.

Read more... | Laurel J. Davis



What Does it Mean to Be in Love? | Mar 13, 2012; Revised Sep 14, 2015
Eros is clearly different from the other loves. It stands alone. It must have been created by God to teach us something specific about God. But what? What is the purpose of Eros love? Why did God create it?

Read more... | Stephanie Ismer



Hobbies and Idolatry | Oct 6, 2015
Running, sewing, surfing, woodworking...when does a hobby, even a good one, become an idol?

Read more... | Beth Hyduke



Temptation and Transformation | Oct 6, 2015
It is difficult to distinguish between temptation and desire without the transforming work of Christ in our lives.

Read more... | Gwen Sellers



"The Raven" — Mourning as those who have no hope | Oct 6, 2015
"The Raven" by Edgar Allan Poe is a haunting story of loss and grief. But, unlike the narrator, we do not mourn as those who have no hope.

Read more... | Mark King



Lifting a Broken Heart | Sep 29, 2015
Life is not easy and drifting into our own world away from the heart woes of others is easy. How do we lift a broken heart?

Read more... | Jim Allen



No one likes a backseat driver! | Sep 28, 2015
How are we often like backseat drivers in our relationship with God? How can we learn to just sit down, be quiet, and enjoy the ride?

Read more... | S. Michael Houdmann



Change: An Invitation to Trust | Sep 28, 2015
Change is stressful. Remaining is comfortable. Fortunately, God loves us too much to leave us where we are.

Read more... | Gwen Sellers



Silent Witness | Sep 17, 2015
Do you have an unbelieving family member? When our verbal witness fails, is the silent witness a viable option?

Read more... | Jim Allen



Hope in Heaven: The Not Yet Perspective | Mar 13, 2012; Revised Sep 14, 2015
Is it possible to attain satsifaction and joy in this life? How can we be content and peaceful while still acknowledging that this world falls short of ideal?

Read more... | Stephanie Ismer



In Vitro Fertilization and the Forgotten Abortion | Sep 9, 2015
In Vitro Fertilization has brought thousands of hopeful couples the baby of their dreams. But what happens to the abandoned fertilized eggs? Is their destruction the same as abortion?

Read more... | MeLissa LeFleur



The Good and Faithful Servant | Aug, 2015
What does it take to be God's good and faithful servant? Suggestions on how to serve others out of love.

Part 1: Evangelizing the Lost and Helping the Disadvantaged
Part 2: Forgiveness and the Balance between Contentment and Responsibility
Part 3: Knowing God and Giving Generously
Part 4: Courage and Humility
Part 5: Growing in Grace

Start Here | Christopher Schwinger



A Life of Worship | Sep 2, 2015
Jesus said, "God is Spirit, and those who worship Him must worship in spirit and truth." What does this mean?

Read more... | Jim Allen



Customized Religion versus Biblical Christianity | Sep 2, 2015
The Bible is not a computer program; we can't just pick and choose what to load. In order for it to be effective, we must use all of it.

Read more... | Laurel J. Davis



How should a Christian correct another believer? | Aug 31, 2015
How should we reconcile the relationship when another believer sins against us? When should we correct another believer?

Read more... | Lesley Mitchell



How to Be a Good Christian: Three Easy Steps | Jun 9, 2011; Revised Aug 18, 2015
When you ask how to be a good Christian, are you asking because you think that being good will get you to Heaven? Only God is good, and His creatures are totally dependent on His goodness for their eternal salvation.

Read more... | Stephanie Ismer



How does prayer work? | Aug 17, 2015
How does prayer work? Is it okay to send up a quick "SOS" prayer, or do we have to be formal all the time?

Read more... | Beth Hyduke



How can I trust God? | Aug 11, 2015
We need to humble ourselves and recognize that we cannot fully or perfectly understand who God is and what God does. Trusting God even when we don't understand is a key issue in the Christian life.

Read more... | S. Michael Houdmann



Depression in the Bible | Aug 11, 2015
Does the Bible talk about depression? What did Moses, Jacob, and Gideon know about depression?

Read more... | Dean Revell



How should a Christian hermaphrodite live? | Aug 11, 2015
How should a Christian live if their physiological gender is not clear? How can a hermaphrodite honor and glorify Christ with their body?

Read more... | Tim White



A Vision in the Night | Aug 5, 2015
The Bible says that in the end times, Christ-followers will have visions and dream dreams. How can we know if our dreams are from God?

Read more... | Jim Allen



Breathing the Narnian Air: Learning to Feel Jesus | Aug 3, 2015
How can we learn to feel what we should about Jesus? Does Jesus merely want our actions and thoughts, or our feelings, too?

Read more... | Beth Hyduke



Responding to a Difficult Mother-in-Law | Aug 3, 2015
How should a wife respond to a difficult mother-in-law? How does she show Christ's love when her husband won't support her?

Read more... | Lesley Mitchell



Can a Christian have a gay friend? | Jul 27, 2015
Can Christians have friends who are gay? How can a Christian be friends with someone with an unbiblical lifestyle?

Read more... | Jennifer Waddle



Helping an Unbeliever who is Suicidal | Jul 27, 2015
How can a Christian help an unbelieving suicidal friend? Is there any hope for life outside of God?

Read more... | Chris Byrne



What does it mean to be spiritually dead? | Jul 20, 2015
What does it mean to be "spiritually dead"? What are signs that we are dead in Christ?

Read more... | Wendyl Leslie



What does it mean to be spiritually alive? | Jul 20, 2015
What does it mean to be "spiritually alive"? What are signs that we are alive in Christ?

Read more... | Wendyl Leslie



If a Christian breaks the law, should he turn himself in? | Jul 20, 2015
Christians are bound to obey the laws of the land. Does that mean we should turn ourselves in if we break the law?

Read more... | Grant MacKenzie



True Blood Relatives | Jul 20, 2015
Genes, culture, and ethnicity can make us feel like family, but there is no thicker blood than that of Jesus.

Read more... | Laurel J. Davis



Rationalization and the Death of Conscience | July 13, 2015
Our conscience is that part of us that warns us of right or wrong. But it is not match for the rationalization that we use to convince ourselves otherwise.

Read more... | Susan Lockhart



#AllSoulsMatter: 7 Reasons Why My Faith, Not My Race, Comes First | Jul 13, 2015
There is a time to protest against racial injustice, to use the cry #BlackLivesMatter or even #AllLivesMatter. But our faith, always, comes before our skin.

Read more... | Laurel J. Davis



Being Known | Jul 6, 2015
How do we get to know each other? Time, talking, and meeting people where they are.

Read more... | Gwen Sellers



Testing our Faith: The Purpose of Trials | Jul 6, 2015
Why does God test our faith if He knows everything about us? If we fail a trial, are we still saved?

Read more... | Julio Cotto



The Desire to Know and be Known | Jun 29, 2015
We are designed to be known. To have friends who see us deeply. We are also made to know others. How do we do that?

Read more... | Gwen Sellers



Why are Christians so mean? | Jun 29, 2015
If Jesus is love, why are some of His followers so cruel? What makes a Christian mean?

Read more... | Tim White



Hypersensitivity: How Offensive! | Jun 29, 2015
Hypersensitive people are said to wear their hearts on their sleeves. Is this a good thing? How can we stop being so offended?

Read more... | Beth Hyduke



Ladders and Trees: Why Self-Development Won't Get You Nearer to God | Jun 29, 2011
Tired of trying to climb the ladder? The world has its ideas of success and failure, and some of us just don't measure up. What are God's standards for success? Have we failed in His eyes too?

Read more... | Stephanie Ismer



Do all Christians have a "salvation moment"? | Jun 22, 2015
Do you have to have a specific conversion moment to be a Christian? Or can salvation be a longer, gentler experience, only realized in retrospect?

Read more... | Beth Hyduke



Living by the Word and Not the World | Jun 15, 2015
The world tells us to feed the flesh and follow the immoral majority. The Word tells us to be transformed. Only one choice leads to life.

Read more... | Laurel J. Davis



How should a husband respond to emotional abuse from his wife? | Jun 15, 2015
Spouses are supposed to encourage and protect each other. Husbands subject to emotional abuse from their wives need the love and support of God and the church.

Read more... | Tim White



Glass and Light | Jun 9, 2015
Like great windows, Christians are called to bring light to the world. But glass can only withstand so much burden.

Read more... | Kersley Fitzgerald



Mistreatment and Persecution at Work | Jun 9, 2015
How should a Christian respond to mistreatment at work? What does the Bible say about unfair treatment on the job?

Read more... | Tim White



Speaking Truth in Love on the Internet | Jun 8, 2015
Speaking the truth in love is sometimes very difficult to do. You want to be bold, but you don't want to cause offense. And when the conversation is online, it gets even more complicated.

Read more... | Stephanie Ismer



Our Refuge and Strength | Jun 3, 2015
There are times when Jesus cares for us in a special way, becoming our refuge and strength. When does this happen?

Read more... | Jim Allen



Did the devil make you do it? Possession vs. Oppression | Jun 1, 2015
Often, people caught in sin will say they have a "spirit of" that sin. But more often than not, we don't need deliverance, we need repentance.

Read more... | Susan Lockhart



Discernment: Your Fool-Proof Tool for Following God | May 27, 2015
Too often we make decisions and judgment calls by the seat of our pants. What does it mean to have real discernment?

Read more... | Laurel J. Davis



Parenting Difficult Adult Children | May 25, 2015
What do we do when our adult children rebel against God? How does our role as parents of difficult children change when they become adults?

Read more... | Tim White



Do we need to attend the same church as our parents? | May 20, 2015
Must adult children attend the same church if their parents instruct them to? How do we balance honoring our parents with our freedom in Christ?

Read more... | Beth Hyduke



Of Perspective and Expectations | May 18, 2015
"It's all about perspective." We've all heard this, but what does it really mean? How do our expectations define our perspective — for better or worse?

Read more... | Gwen Sellers



How All Things Can Work Together for Good | May 13, 2015
The Bible says that all things for for good to those who love God and are called for His purpose. How can we build our faith to actually believe — and see — God's promise?

Read more... | Laurel J. Davis



What things should I give up to follow Jesus? | May 11, 2015
Do we have to give up anything to follow Jesus? Why does it look like Jesus-followers have to give up so much if salvation is a gift?

Read more... | Hailey Vansell



Mental Health and Life Transitions: Personality Disorders | Apr/May, 2015
How does do personality disorders, depression, and anxiety disorders affect normal life transitions? How can friends and family support those who suffer from mental health issues?
Personality Disorders
Depression
Anxiety Disorders
The Church

Start Here | T. Jaden Ozwell



"Whatcha know good?" | May 3, 2015
"Whatcha know good?" the old man would say. But it's what he knew about purpose and joy that can speak to our lives.

Read more... | Gwen Sellers



You Too Can Learn to Walk on Water! | Apr 27, 2011; Revised May 3, 2015
Sometimes, as we are following Jesus, He walks on water and we hesitate on the shore. But He has promised to provide a sure place for our feet. Following Him might be scary, but it's always the safest road.

Read more... | Stephanie Ismer



Life is Like a Box | Apr 30, 2015
Your life is like a box; what you allow in it determines who you are.

Read more... | Laurel J. Davis



Running the Race | Apr 20, 2015
There's a reason Hebrews and 1 Corinthians compare the Christian life to distance running. It's not just the endurance, the pain, and the endless training. It's also the unexpected moments of joy.

Read more... | Kersley Fitzgerald



Christians and Addiction | Apr 29, 2015
When we are saved, we are made a new creation. But it often takes work for Christians with addiction to live out the victory they've received.

Read more... | Barry Huddleston


Guilt Trip: Freedom from a Guilty Conscience | Apr, 2015
Guilty Conscience: How can a person escape the feeling and the reality of a guilty conscience?
Guilt Trip: Are you tired of feeling guilty and condemned in your walk with God?

Start Here | Stephanie Ismer



Discouraged? | Apr, 27 2015
Are there any among us who do not get discouraged and have a lingering sense of not knowing what's next? Find comfort in Psalm 23.

Read more... | Jim Allen



When Acknowledging the Fear Trumps Avoiding it | Apr 22, 2015
Avoiding the things that scare us is effective - if we don't acknowledge them, they're not there. But there comes a time when you have to face your fear to live in freedom.

Read more... | Gwen Sellers



Light to Grow | Apr 15, 2015
To grow into a strong, spiritually healthy and fruitful Christian, we must be rooted and built up in Christ. How do we grow toward the light?

Read more... | Laurel J. Davis



How does obeying God make us His friend? | Apr 13, 2015
Friendship with God isn't based on equality or mutual admiration, but on His willingness to sacrifice His Son for us.

Read more... | Lesley Mitchell



Does God see us as sinless? | Apr 6, 2015
When God looks at us, does He see us as pure, righteous sons and daughters, cleansed by Christ's blood? How does an omniscient God not see sin?

Read more... | Pastor Brian Warner



Think Before You Speak | Apr 6, 2015
Stereotypes are powerful. They pass on a message that can be completely false. For truth, though, think before you speak.

Read more... | Gwen Sellers



Christ is Risen! Experiencing the Resurrected Lord | Mar 30, 2015
He is Risen! But what does that mean for us? How can we experience the resurrection of Jesus in our lives?

Read more... | Laurel J. Davis



Faith to Believe | Mar 30, 2015
People know they need to believe the Gospel but do not always have enough faith to believe they have been delivered. Why?

Read more... | Jim Allen



Do you trust God? | Mar 25, 2015
Why is it so difficult to trust God? Why should I believe what God's Word says? Is God's Word trustworthy?

Read more... | S. Michael Houdmann



Pulled From the Snare: God's Love in Action | Feb 21, 2012; Revised Mar 25, 2015
God's love is truly a love in action. Both in the Scripture and in our experiences, we can see that God protects us and proactively moves against the things that endanger us.

Read more... | Stephanie Ismer



How can art glorify God and serve the church? | Mar 18, 2015
Does art have to be overtly spiritual to glorify God and edify the church? Or can a good job done well be just as effective?

Read more... | Beth Hyduke



Shame and Lies | Mar 18, 2015
There is a shame that leads to repentance. But there is also a shame based on lies. When we recognize the lies, we can be free of the shame.

Read more... | Gwen Sellers



True Friendship: What the Bible Says About Friends | Mar 18, 2012; Revised Mar 18, 2015
What does it mean to be a good friend? How can we recognize true friendship? And what does the Bible tells us about God's friendship? How is He the truest friend of all?

Read more... | Stephanie Ismer



From Shame to Grace | Mar 12, 2015
Shame tells us we're broken — that we don't deserve to be fixed. That if others knew, we'd be abandoned. But here's the thing: shame is a sham.

Read more... | Gwen Sellers



How does a Christian find a good counselor or therapist? | Mar 3, 2015
What's the importance of finding a Christian counselor? What does Scripture have to do with the science of modern psychiatry?

Read more... | Lana Brogan



Passion, Emotion, and Mr. Spock | Jan 31, 2012; Revised Mar 3, 2015
What is the difference between passion and emotion? Does controlling one mean eliminating the other? Does God have emotions if He is a spiritual being? Does that mean that emotions are something more than chemical reactions?

Read more... | Stephanie Ismer



Speaking into the Silence | Feb 27, 2015
We avoid speaking about difficult topics, thinking the attention would hurt hearts and relationships. But it is silence that most harms those who struggle.

Read more... | Gwen Sellers



The Purpose of Prayer | Feb 25, 2015
Why pray? God knows everything, anyway. He has a plan we can't change. If talking to God isn't about changing Him, what is it for?

Read more... | Kersley Fitzgerald



Harmful Relationships: The Biblical Response to Bullies | Feb 24, 2015
How should Christians deal with harmful relationships? Christ did not redeem us to be doormats, victims, or wimps.

Read more... | Edie Edmondson



Fifty Shades — No Grey Area | Feb 19, 2015
Christians should know enough about secular culture to be able to interact and engage with those who live in it. But we also need to know when to stay away.

Read more... | Mark King



"The Umbrella Fashion Show" | Feb 17, 2015
God's Word protects us like an umbrella. The question is, which umbrella do we choose?

Read more... | Laurel J. Davis



God's Love and the Regretting Soul | May 19, 2011; Edited Feb 16, 2015
Regretting is painful. Our mistakes and the consequences of those mistakes can haunt us for years. Is there any way to break the pattern of regret? How do we move on? How does God help us?

Read more... | Stephanie Ismer



The Love of Friendship | Feb 12, 2015
We don't need a special Valentine if we have the love of friends. And some chocolate.

Read more... | Gwen Sellers



The Beauty of a Gentle and Quiet Truth | Feb 10, 2015
God cares for the short-lived flower growing from the trash. How much more He cares for the beautiful truth lived out in gentle and quiet lives.

Read more... | Jim Allen



How Would Jesus Love? | Jun 7, 2012; Edited Feb 9, 2015
What is Jesus' love really like? And when we're asked to love as He loved, do we know what that looks like? Do we understand and feel His love to us, so that we can offer it to others?

Read more... | Stephanie Ismer



Falling in Love | Feb 9, 2015
Falling in love takes intentional effort and a firm foundation in respect. A relationship may start with infatuation, but it can't stay there and be successful.

Read more... | Lea Ann McCombs



Experience is Our Second Best Teacher | Feb 4, 2015
Experience is easy to believe. It's immediate. Emotional. Compelling. But everything, including experience, must be compared to the Bible.

Read more... | Laurel J. Davis



Forgive Yourself | Feb 4, 2015
Is it biblical to forgive yourself? Of everyone we know, who is harmed more by our sin than ourselves?

Read more... | Kersley Fitzgerald



God is a Firefighter | Feb 2, 2015
How is God like a firefighter? Watching the fires in Colorado, we started to see herds of frightened deer and rabbits running past our houses, and soon frightened evacuees were running into the arms of friends on the East side.

Read more... | Stephanie Ismer



Child Molestation and a Good God | Jan 28, 2015
How can a good God allow child abuse? How does God support and love victims of child of abuse?

Read more... | Lena Oben



Shrouds: A Reflection on the Shroud of Turin | Jan 21, 2015
The Shroud of Turin distracts us from the hard evidence of the resurrection of Jesus Christ. It's one of many shrouds we use to cover biblical truth.

Read more... | Laurel J. Davis



Crash and Turn | Jan 19, 2015
Does God use injury and sickness to teach us? Why does it often take something traumatic to get our attention?

Read more... | S. Michael Houdmann



Blame Game | Jan 19, 2015
Why do we play this game — blame the victim to make ourselves feel safer? God didn't put us — any of us — in a safe world.

Read more... | Kersley Fitzgerald



Contentment and the Consumer | Jan 19, 2015
Sometimes it can feel like contentment is totally out of reach. What does it mean to be content? Can a human being truly find happiness in this life? What does the Bible say about contentment? Is the world's way of finding happiness viable?

Read more... | Stephanie Ismer



Thoughts on Salvation: Happy or Holy | Jan 19, 2015
It's said Christ came to make us holy, not happy. But we forget — He also came to bring us joy.

Read more... | Gwen Sellers



Salvation and the Christian Life | Jan 15, 2015
Eternal life to come, but restoration and joy now. The double-whammy blessings of salvation make sin less and less appealing.

Read more... | Gwen Sellers



Comfort Food: Be Fed to the Full on God's Word | Jan 14, 2015
Too often we look to food (or TV, the internet, shopping, etc.) when we are frustrated and lonely. But the Word of God is the ultimate comfort food.

Read more... | Laurel J. Davis



Ich und Du: Why Loyalty Trumps Compatibility in Marriage | Jan 14, 2015
How important is compatibility in a marriage? What does it mean to have an "I and You" relationship? What if you and your spouse are not compatible at all? Is bailing out the best option?

Read more... | Stephanie Ismer



Do you know Jesus? It's how you say it | Jan 7, 2015
It's a simple question, but the most important you'll ever answer. And how you answer it will depend on how you ask it — Do you know Jesus?

Read more... | Laurel J. Davis



The Gift of Punctuated Time | Jan 6, 2015
Time is a gift. But so is time punctuated by opportunities to look back and see God's blessings.

Read more... | Gwen Sellers



Faith and the Family at Christmas | Dec 22, 2014
Family members that think they're Christians but aren't? Family that are of another faith? How do we use Christmas to reach our family for Christ when they don't think they need Him?

Read more... | Lesley Mitchell



Showing Up, Slowing Down, and Inviting Jesus In | Dec 22, 2014
What would it look like if we didn't worry about schedule or expectations, but just showed up, invited Jesus into our day, and loved others?

Read more... | Gwen Sellers



Biblical Truth and Behavioral Science | Dec 17, 2014
Behavioral science tries to explain and determine how we humans think and act. Funny how the most accurate findings directly reflect biblical truth.

Read more... | Gwen Sellers



Winsomely Authentic | Dec 10, 2014
There are characteristics that naturally turn us off to people. But then there are people who we are drawn to despite their quirks. It turns out that authenticity is a big part of being winsome.

Read more... | Gwen Sellers



Peace in the Midst of the Storm | Dec 3, 2014
When life is nothing but storms, Jesus still tells us, Peace. Be still. Let us pass to the other side.

Read more... | Laurel J. Davis



Purity in Marriage | Dec 1, 2014
God intended marriage to create one out of two, including sexually. How can a man keep purity in his marriage when his wife isn't interested?

Read more... | Izaak Noel



Think Differently: Changing the World by Rejecting Worldliness | Dec 1, 2014
Apple's ad campaign said those who think differently can change the world. Christians change the world by rejecting what the world has to offer. Can't think much more differently than that.

Read more... | Jim Allen



Of Purchase Prices and Restoration | Nov 19, 2014
A used car may be affordable, but the maintenance costs can be high. Our purchase price was Jesus' blood; will we allow Him to restore us?

Read more... | Kersley Fitzgerald



Givers and Takers: Of Love and Greed | Nov 19, 2014
Some believers give of themselves daily with no thought given to their own provision. What do they have that the greedy lack?

Read more... | Jim Allen



Learning What You're Taught | Nov 19, 2014
Church is a good place to learn about our relationship to God. But we're also called to be responsible for our own Bible study.

Read more... | Laurel J. Davis



Winter Weather | Nov 13, 2014
Winter is a time of rest. We don't need to battle it; just remember God exists.

Read more... | Gwen Sellers



Are you fearful of God? | Nov 12, 2014
Do you fear God? Is there any among us who do not have moments of doubt, fear, and a lingering sense of God's rejection?

Read more... | Jim Allen



Forgiveness According to Scripture | Nov 12, 2014
Christians are often taught that we must forgive, immediately and completely. Does the Bible really say that? Or is there another step that's often skipped over?

Read more... | Laurel J. Davis



The Difference between Lust and Attraction | Nov 6, 2014
Can we be attracted to someone — even sexually attracted — without lust? If we couldn't, it would make dating and finding someone to marry pretty difficult.

Read more... | Larry Greco



Child-Like Faith | Nov 6, 2014
With childlike boldness, we should humbly put all our faith, trust, and delight in our Creator.

Read more... | Laurel J. Davis



Borrowed Faith | Oct 29, 2014
As the end of this age approaches, many believers have a faith that looks to the words of others to light their path. What does it mean to live on borrowed faith?

Read more... | Jim Allen



Nephews, Play-Doh Fun Factories, and the Church Body | Oct 29, 2014
When God gives gifts to others in the church body, do we thank Him? We should be grateful to others and give honor where honor is due. But we must not forget the Source.

Read more... | Gwen Sellers



Broken Promises | Oct 21, 2014
What happens when we break our promises to God? Will He punish us? Or remind us that we don't need to try to impress our heavenly Father?

Read more... | Don Balbieran



The Cut of His Two-Edged Sword | Oct 21, 2014
God wields His Word like a two-edged sword to cut off His enemies on the one hand, and on the other to cut out the crap that plagues His imperfect children.

Read more... | Laurel J. Davis



On Being an Adult | Oct 15, 2014
Recently I've been alternating between bemoaning the realities of adulthood and embracing adulthood with joy. Perhaps I have racked up enough years on this earth to come to a new appreciation for the process of change.

Read more... | Gwen Sellers



When You Doubt Your Salvation | Oct 8, 2014
It's common for Christians to doubt their salvation. How to be sure you really are saved.

Read more... | Lea Ann McCombs



The Haman Factor | Oct 8, 2014
"The Haman Factor": when the noose you wickely devise for someone else's neck ends up around your own. How the gentle humility of Esther saved herself and her people.

Read more... | Laurel J. Davis



Lifestyle Evangelism | Oct 2, 2014
Some are gifted for evangelism; some make evangelism a part of their lifestyle. Why I Don't Tell Everyone I'm a Christian.

Read more... | Catiana Nak Kheiyn



As You wish | Sep 29, 2014
Do we love Jesus enough to say, "As You wish" to the things He asks of us? What is our heart attitude towards Him when He reminds us, through His Word and by His Holy Spirit, what He expects from us as His ambassadors?

Read more... | Laurel J. Davis



The Point of Suffering | Sep 29, 2014
As someone said a long time ago, most everyone on the planet is either just entering a trial, in the midst of one, or coming out of a period of suffering. What is the point of suffering?

Read more... | Robin Schumacher



The Fiery Furnace of Popular Opinion | Sep 24, 2014
How hard it is to stay on the straight and narrow path when the wide and crooked one's got a "politically correct" party going on with all the folks trying to trip you up, drag you down, knock you over or take you out.

Read more... | Laurel J. Davis



Getting My Priorities Straight | Sep 17, 2014
Exercising self-discipline takes priorities, motivation, time, repetition, and steadfastness, then wash, rinse, repeat. And having someone to cheer you on never hurts.

Read more... | Catiana Nak Kheiyn



Heavyweight Champion | Sep 17, 2014
Fight the good fight. No matter how our bodies may fail, we are more than conquerors — more than "heavyweight champions" — through Christ.

Read more... | Laurel J. Davis



What color is your life? | Sep 10, 2014
Classrooms use a color chart to check students' attitudes from "Outstanding" to "Parent Contact." What color is your attitude?

Read more... | Laurel J. Davis



Infectious True Love | Sep 3, 2014
Only by a personal relationship through Jesus Christ can anyone really know true love. God's love is not 'too good to be true' but is as good as it is because of the very fact that it is true. God is love as well as truth.

Read more... | Laurel J. Davis



The Comfort of Christ | Aug 27, 2014
Whatever you're going through right now, God is able to do exceedingly abundantly above all that we ask or think (Ephesians 3:20). Wow. Did you get that?

Read more... | Laurel J. Davis



Vision: Being part of the bigger story | Aug 26, 2014
We're told to have vision, to be part of the bigger story. But our story will never be big enough if it's not God's.

Read more... | Gwen Sellers



The Christian and Depression | Aug 25, 2014
Shouldn't Christians be able to overcome depression, even clinical depression, through the power of the Holy Spirit?

Read more... | S. Michael Houdmann



"You will seek Me and find Me" | Aug 21, 2014
There are times that we feel as if the Lord is far away from us and we couldn't trace His presence anywhere, but He promised we will find Him if we seek Him with all our hearts.

Read more... | Desiree Angeles



Conviction is Better than Guilt | Aug 20, 2014
There is a big difference between feeling guilty about something and feeling convicted. Both guilt and conviction cause pain in the sense that they both make you feel bad about your wrong. But guilt gives you a pained mind, while conviction gives you a changed mind.

Read more... | Laurel J. Davis



Hot, cold, or in-between? | Aug 13, 2014
If we look honestly at Christians today, many of us live in that comfortable in-between. But Jesus calls us to be "hot" — fervent — for Him and cold toward sin.

Read more... | Laurel J. Davis



Mindful Pursuit | Aug 11, 2014
Intellectually, I am sometimes more eager to find an answer or come to resolution on an issue than I am to actually learn. But I've recently been struck with the fact that knowledge takes time.

Read more... | Gwen Sellers



Love is how we speak truth, not how we avoid it. | Aug 7, 2014
Is it possible to lovingly rebuke someone? Or does love mean we avoid confronting someone about their sin? Love is how we talk about sin — and it's the reason we must.

Read more... | Beth Hyduke



Getting to Know God | Aug 6, 2014
Just as I should not stop getting to know people I've known all my life, I should not stop getting to know God. Pursuing God is a lifelong endeavor.

Read more... | Gwen Sellers



Is Christianity about freedom or slavery? | Aug 1, 2014
Is Christianity about freedom? Or about being a slave to Christ?

Read more... | Gwen Sellers



Forgiveness - A True Story | Jul 29, 2014
The Bible tells us about Jesus' divine virtue of willingly forgiving all injustices. Are we to do the same?

Read more... | Jim Allen



The Bible Unplugged | Jul 28, 2014
Smart phones are amazing — with one device you can keep in contact, share with friends, even read the Bible. But sometimes the distractions are more powerful than the convenience and we need to unplug our Bibles.

Read more... | MeLissa LeFleur



Did God really say? | Jul 25, 2014
The only way I am going to do any worthwhile learning is to examine the facts. I need to see what God really has said.

Read more... | Gwen Sellers



Lessons in Love | Jul 17, 2014
Trust, control, fear, pain...the things that make us run from love are the very things that make us need love.

Read more... | Gwen Sellers



Battling the Wrong Enemy | Jul 11, 2014
The enemy does not allow us to live unopposed. He is shrewder than we think, using the very things we think we "should" be to draw us away from God and each other.

Read more... | Gwen Sellers



Feeling Saved | Jul 11, 2014
We are saved by grace, through faith; we cannot earn salvation. So how can we feel something that we did nothing to get?

Read more... | Lesley Mitchell



What does God (really) want? | Jul 1, 2014
We're all haunted by an enduring, nagging hunch that God wants something. God does not channel surf. He has something in mind and we perceive it.

Read more... | John Myer



Washed Clean | Jul 1, 2014
How often we forget, friends: We have been washed clean from our stains, and are 100 percent complete and beautiful in Christ. We. Are. Forgiven.

Read more... | Dennis Cooper



Spoken For | Jul 1, 2014
Being spoken for frees me to live the life my Good Shepherd came to bring. I am accepted, wanted, and known.

Read more... | Gwen Sellers



Role Models | Jun 26, 2014
It's good to have role models. It's good to have people we can look up to for inspiration. But it's also good to remember we don't have to strive to emulate the person in total; we can admire a particular aspect of that person's character.

Read more... | Gwen Sellers



Spiritual Maturity and Past Shames | Jun 25, 2014
Often, the more spiritually mature we grow, the more we are struck by the weight of our past mistakes. How can we deal with shame from our past while looking to Jesus?

Read more... | Lesley Mitchell



Sharing Comfort: Celebrating the joy of God's blessings | Jun 18, 2014
Life is hard, and Christian life has its own challenges. But when God's blessings fill us with joy, it's time to share the comfort.

Read more... | Gwen Sellers



The Good Work: Our struggles may be opportunity in disguise | May 28, 2014
Sometimes the Christian life can feel as frustrating and slow-going as construction season in Cincinatti. But both our spiritual walk and the orange cones come with the promise that the good work in us will be completed.

Read more... | Dennis Cooper



The Daniel Plan: The Dangers inside the Diet | May 28, 2014
The Daniel Plan diet claims to be based off the diet Daniel followed when faced with Nebuchadnezzar's rich foods. Striving to be healthy is a good thing, but it may be that the only thing biblical about the diet is the name.

Read more... | Alice Trebus



Suit and Tie: Our Identity in Christ | May 19, 2014
When it comes to loving others well, submitting to cultural customs or expected norms can go a long way in forging relationship. Sometimes our identity in Christ is more important than our wardrobe.

Read more... | Gwen Sellers



The Story of Life: Chapter 1 of a Book I really Hope He's Going to Finish | May 8, 2014
'My life is written by the Author of life. He is holding the pen and writing His story. I get to be the ink and go where He guides me. He has beautiful handwriting and takes His time on each letter...each word...each sentence...'

Read more... | Rebecca King



Fostering Packs of Hope | May 8, 2014
The Bible tells us to care for orphans. There is no more direct way to do so than to provide a loving foster family for a child in crisis.

Read more... | Gwen Sellers



Christians and the furry/punk/steampunk/Ren Faire/cosplay lifestyle. | May 8, 2014
Can a Christian be a furry, goth, or punk? What does the Bible say about steampunk, Ren Fairs, and cosplay?

Read more... | Anthony



And on the eighth day...coffee? | Apr 22, 2014
'After six long days of making, well, everything, and a solid day of well-deserved rest, one could assume with humor and light-hardheartedness in mind that on day eight, the first Divine cup of coffee was poured...'

Read more... | Dennis Cooper



A Blanket for Someone Else's Baby | Apr 15, 2014
It takes a special grace to adopt a child. But even more grace to watch him slip away.

Read more... | MeLissa LeFleur



Ride the Swell | Apr 2, 2014
When waves threaten to overcome and crush you, ride the swell.

Read more... | Lauren Birago



Sweeter than Honey | Mar 17, 2014
How is the Word of God in the heart like seed in the soil? Is it necessary to study the Bible — the Word of God — in order to answer the deep questions of faith?

Read more... | Jim Allen



How does prayer work in spiritual warfare? | Mar 17, 2014
What does it mean to 'pray without ceasing'? How is prayer an essential part of spiritual warfare?

Read more... | Denise Baum



Sabbath Rest | Mar 12, 2014
The Old Testament law is not required for Christians in the church. We do not have to follow the Sabbath. But maybe we should, anyway...

Read more... | Gwen Sellers



Freedom, Legalism, Responsibility, and Grace | Mar 12, 2014
Our days are filled with choices and very strong feelings. When does living out a conviction stop being freedom and start being legalism?

Read more... | Tim White



Discontentment | Mar 3, 2014
Does God hold out on us? Or do we suffer from the sin of discontentment? What a bunch of whiners wandering through the desert for forty years can teach us about ourselves.

Read more... | Alice Trebus



Knowing Why | Feb 26, 2014
Do you struggle with situations, hard situations, that you don't understand? Do you ever wonder why God doesn't just take care of things — or at least explain what's going on?

Read more... | Rosemary Cross



The Biblical View of Elder Care | Feb 26, 2014
People are living longer, but not necessarily healthier. What does the Bible say about elder care and the responsibility of adult children to their parents? How do we fulfill those responsbilities?

Read more... | Alice Trebus



Tea with God | Feb 17, 2014
We can set aside time to pray. We can show up. But it doesn't mean we're present.

Read more... | Lauren Birago



Blame Freud | Feb 11, 2014
Our parents have a great influence on who we are and how we interact with the world. Where does personal responsibility fit in? And what does Freud have to do with it?

Read more... | Gwen Sellers



Are you ready for the call? | Feb 3, 2014
Do we receive our calling by personal message? Or by being so close to God we overhear His still, small voice?

Read more... | Gwen Sellers



The Worst Friday Night Ever | Feb 3, 2014
Our worst day, worst week, worst year, are images of a day long ago — the worst Friday ever.

Read more... | Robin Schumacher



Counseling and the Church | Jan 28, 2014
Christian counseling is good and needed, but where is the church? Couldn't the church provide much of the support now left to professional counseling?

Read more... | Gwen Sellers



Cast Them | Jan 22, 2014
My disclosures during my conflicted moments are occasions when he can remind me, in a very personal way, that these truths are not just affirmations during a time when the negative emotions need to diminish. Instead, they are a description of how he can heal me when I come to him in anger, fear, and confusion.

Read more... | Lauren Birago



Finding your Vocation | Jan 21, 2014
In today's job market, it's hard enough to find a job, let alone a vocation. What should you look for when seeking the place of your life's work?

Read more... | Fredric A. Carlson



Don't Waste Your Worry | Jan 15, 2014
Is the peace of God real? Can it really change our hearts and take away our anxiety? Or are we doomed to waste our worry?

Read more... | Catiana Nak Kheiyn



Temptation and Masturbation | Jan 9, 2014
Everyone deals with temptation. What can we do when a temptation like masturbation threatens to take over our lives? What does the Bible say about masturbation?

Read more... | Steve Webb



What is the role of a godly husband? | Jan 9, 2014
What is the role of a godly husband? What does it mean to lead a family? Does the Bible tell men to be controlling despots or gentle care-takers?

Read more... | Steve Webb



Responsibility: The Easy Burden | Jan 7, 2014
It took a week of doing nothing to make me realize what I shouldn't be doing.

Read more... | Kersley Fitzgerald



Your New Year's Spiritual Exam | Jan 2, 2014
Are you saved? How can you tell? Your New Year's spiritual self-examination.

Read more... | Robin Schumacher



Should a Christian make a New Year's resolution? | Dec 31, 2013
Should a Christian make a New Year's resolution? If so, what sort of a New Year's resolution should a Christian make?

Read more... | S. Michael Houdmann



Nothing will be Impossible | Dec 20, 2013
The angel Gabriel announced the birth of Christ to Mary. How is this announcement and the birth similar to the Christian's life journey?

Read more... | Jim Allen



What is prayer? | Dec 19, 2013
What is prayer? How should we pray? How do we get God to give us what we want? Some things to consider when speaking to the Creator of the universe.

Read more... | Mindi Furby



Hallmark Movies and Trusting God | Dec 13, 2013
The Bible tells us to trust God instead of being anxious. We forget that the little things cause anxiety, too. What Hallmark movies can remind us about peace in the Christmas season.

Read more... | Gwen Sellers



Family Holidays: Tidings of Joy | Dec 3, 2013
Arguments over the menu, over-tired kids, and old wounds. What does the Bible say about surviving family holidays?

Read more... | Kersley Fitzgerald



Full Disclosure: The Gift of Confessing our Sins | Nov 25, 2013
Confession: humbling, vulnerable, sometimes shameful. Why does the Bible instruct us to do it?

Read more... | Catiana Nak Kheiyn



God's Going to Be Okay | Nov 20, 2013
The Tinkerbell effect refers to things that only exist if you believe in them, like the orishas of the cult of Santeria. Fortunately, God is self-existent. He does not need us. So why did He make us? For love.

Read more... | Catiana Nak Kheiyn



Forgiveness Once-Removed | Nov 11, 2013
It's one thing to forgive a friend. We all have plenty of experience with that. It's another to forgive someone who hurt your friend. How do you do that? And do you have to?

Read more... | Kersley Fitzgerald



Christians and Sin | Nov 8, 2013
Can Christians sin? What does it mean when Christians sin? Why do Christians sin?

Read more... | Jeffrey Gante



Marriage is for Losers | Nov 7, 2013
One thing I have learned through all my failures and triumphs in love is this: in order to have a successful relationship, you must be ready to let go of your own needs.

Read more... | Catiana Nak Kheiyn



Should Christians Use a Digital Bible Instead of Print Bible? | Oct 25, 2013
Is it okay to use an electronic Bible? What should we consider before switching from paper to an e-reader?

Read more... | Dillon Burroughs



Handwriting the Bible | Oct 25, 2013
We read the Bible, study the Bible, memorize its passages. But have you ever tried writing the Bible?

Read more... | Dillon Burroughs



Toxic Thoughts: Christian thought control | Oct 14, 2013
We know we're supposed to 'dwell on things from above,' but when toxic thoughts invade our minds, how do we control our thoughts?

Read more... | Susan Lockhart



Life in the Fast Lane | Oct 10, 2013
All of us are living life in the fast lane. We meet ourselves coming and going. In all of this hub bub, when was the last time you heard God speaking to you?

Read more... | Dev Bradley



Exit | Oct 1, 2013
Sometimes it isn't sin that keeps us bound, but the secure feeling of a prison cell we don't want to leave.

Read more... | Lauren Birago



Knowing the World through Limitations | Sep 17, 2013
Those who are blind live in a world of surprise, where every moment brings a new discovery. But, really, so do we all...

Read more... | Kristy-Joy Matovich



Murky Water | Sep 3, 2013
Weighed down by the darkness of depression, God's voice calls to me — "Look for Me in the murky water."

Read more... | Lauren Birago



Glass Houses | Aug 26, 2013
Christians can be horrible hypocrites. But so can non-Christians. Is there any way we can reject the venom and suspicion and listen to each other?

Read more... | Dev Bradley



Relationally Open | Aug 21, 2013
Relationships have been on my mind recently. Perhaps more specifically the way I relate with others and whether it pleases God...

Read more... | Gwen Sellers



Tongue-Twisted | Aug 12, 2013
Determining not to lie is a good thing. But only a good heart can prevent a twisted tongue.

Read more... | Lauren Birago



Addicted to Sin | Aug 7, 2013
Christians and sin are like alcoholics: new and being made new; addicted but not enslaved.

Read more... | Gwen Sellers



It's not wrong; it's just different | Jul 29, 2013
In our quest for holiness, it's easy to think that our way is the right way. But sometimes people aren't wrong--they're just different.

Read more... | Gwen Sellers



Validation | Jul 22, 2013
We know our validation comes from God, but how do we live that when the world tries to tell us we're not enough?

Read more... | Dev Bradley



Life, the Universe, and Everything | Jul 15, 2013
Making the choice to love God, our brothers and sisters in Christ--and the people who think we're crazy.

Read more... | Dev Bradley



Glasses, the Gym, and Heaven | Jul 12, 2013
Living life on a fallen world is a bit like going to the gym without your glasses—a lot of hard work and very little clarity.

Read more... | Gwen Sellers



Salt | Jul 4, 2013
Recently I realized the importance of demonstrating that I am a believer walking a Christian journey. This is different than saying that I am. My actions and quality of speech should show the salt of my faith.

Read more... | Lauren Birago



Words with Friends | Jun 27, 2013
Hawk Nelson says, 'Words can build us up, words can break us down.' What effect do my words have on my friends? On myself?

Read more... | Gwen Sellers



Celebrating Life in the Midst of Illness | Jun 21, 2013
Counting years reminds us we're all one step closer to death. But when illness strikes, it's also a reminder that God has given one more year of life.

Read more... | Gwen Sellers



Go be Jesus | Jun 12, 2013
As fires once again rage around the Colorado Springs area, residents jump at the chance to help their neighbors—to 'be Jesus' for them. But shouldn't we be Jesus every day?

Read more... | KJM



Forgiveness of the Heart | Jun 5, 2013
Forgiveness is a choice the victim must make. The restoration of a relationship relies also on the perpetrator. We can't restore a relationship with someone who doesn't want it.

Read more... | Lauren Birago



Experiencing the Journey of Life | May 22, 2013
Life is a journey for a reason. Spiritual growth takes time. If we rush, we'll miss out on life, but we'll also miss becoming who God wants us to be.

Read more... | Gwen Sellers



Christian Modesty and the Skirt Police | May 21, 2013
First Timothy 2:9-10 gives a sort-of dress code for women, but for what purpose? Is God more concerned with a woman's modest dress or her heart?

Read more... | Robin Schumacher



Am I spiritually beautiful? | May 16, 2013
The recent Dove Campaign showed how women underestimate their own physical beauty. The spoof joked that men can overestimate how they look. Spiritually, which is closer to the truth?

Read more... | Gwen Sellers



Here Comes the Judge Part 1 | Feb 6, 2013 Part 2 | May 5, 2013
How many times have we shown hostility to someone else simply because they aren't acting according to Christian standards? Why are we so eager to dish out judgment for our "neighbors" when God has commanded us to love unconditionally?

Read more... | Rebekah Largent



Does a Christian Who Commits Suicide Go to Heaven? | Apr 15, 2013
Many have concerns about what happens to a Christian who commits suicide. Will a Christian still go to Heaven, or does suicide in some way keep a Christian from receiving eternal life?

Read more... | Jeff Reiter



Unlocking Hearts for a Blended Family | Feb 11, 2013
God created us for relationship. Not just with Him, but with one another. The pain of divorce causes us to shut and lock the doors of our hearts. Yet with God, we have the freedom to keep the doors of our hearts open so He may fill every room with His precious and pleasant riches.

Read more... | Jeff Reiter



For My Christian Brothers | Jan 28, 2013
The media has painted men as buffoons, perpetual frat boys incapable of seriousness, clueless lovers unable to truly understand a woman's needs. What does God say a woman wants and what a man should really be?

Read more... | Gwen Sellers



Derailment | Jan 8, 2013
We don't react to derailment well. We like our days, for the most part, to be orderly. Not necessarily regimented with a routine figured down to the minute and carefully color-coded in a day planner, but we do have certain expectations for the day. When that expectation gets derailed, the consequences can be disastrous.

Read more... | Kristine Pratt



The Difference of Grieving with God & Without Him | Dec 31, 2012
Christianity has never argued that a person needs to be a Christian to initially recognize evil or sympathize with those who are the victims of it. Atheists claim to understand right and wrong, but what objective standards or measure do they ground their moral pronouncements in without borrowing from the Christian moral framework?

Read more... | Robin Schumacher



Balancing Grace and Truth | Dec 30, 2012
God's love of and grace is in perfect balance. His grace does not mean He is a weak pushover or that we are singularly amazing or endearing. God's love is true, tough, enduring, and full of justice and truth. He doesn't wash over the truth of our sin. He deals with realities, but He does so with grace.

Read more... | Gwen Sellers



Is Getting a Tattoo a Sin? | Oct 30, 2012
Since Leviticus 19:28 was addressing ancient Israel and their behavior in the world, does it apply to us today? If God cares most about the inside of a person rather than what's on the outside, is it ever wrong for Christians today to have tattoos?

Read more... | Robin Schumacher



Counterfeit Christians | Nov 22, 2012
Part 1: Are you one? How do you know if you're born again?
Part 2: Bearing Fruit: The fruit that we bear shows if we really follow Jesus.
Part 3: U-Turn Christians: Those who leave Christ were never really with Him.

Start here... | Robin Schumacher



Why should I believe? | Nov 14, 2012
We often spend so much time on the intellectual aspects of faith in God that we fail to realize that belief in God is beneficial to our hearts. God isn't just sitting in Heaven, passively hoping that we'll agree with Him. Faith is more than a "ticket to Heaven"—much more!

Read more... | Gwen Sellers



Jesus Christ: Version 316.4 | Nov 7, 2012
We each have our various passions, and we sometimes develop our version of Jesus around those values. We pick and choose from our favorite attributes until we have the perfect Jesus for us. Have you allowed your environment, passions, and culture to influence your view of Jesus?

Read more... | MeLissa LeFleur



God in the Hard Times | Oct 29, 2012
When tragedies happen, we often wonder where God is. Why would a loving God allow things like this to happen? He has the power to shield us from sorrow such as this—so why doesn't He? Blogos writer Rebekah Largent shares the story of losing her home in the 2012 Waldo Canyon Fire.

Read more... | Rebekah Largent



What went wrong in the world? | Oct 22, 2012
When a person can be pro-life when it comes to the murder of Jews during the holocaust, yet support the murder of babies in the womb behind the mask of being pro-choice, we have to ask, "What has gone wrong in our world?"

Read more... | Gwen Sellers



Be Still in the Chaos | Sep 18, 2012
Are you ever still? Are there moments in your life when you are truly at rest—physically, mentally, emotionally? God is our refuge and strength, an ever-present help in trouble. But do we take time to be still in Him?

Read more... | Gwen Sellers



When Suicide Just Makes Sense | Aug 23, 2012
I've struggled with suicidal ideation for many years. I needed God to show me that my earthly life was worthwhile aside from an earthly guilt-trip.

Read more... | T. Jaden Ozwell



God doesn't make sense | Aug 2, 2012
God doesn't make sense - How can I learn to trust Him anyway? What is the key to trusting God when times are tough? Are tough times actually God's mercies in disguise?

Read more... | MeLissa LeFleur



A Consuming Fire: Lessons from the Colorado Wildfire | Jun 28, 2012
Therefore, since we are receiving a kingdom that cannot be shaken, let us be thankful, and so worship God acceptably with reverence and awe, for our God is a consuming fire.

Read more... | Dolores Kimball



Graced By The Nature Of God | Jun 7, 2012
The truth is, God showed grace from the very beginning. We're not waiting for some delayed grace. God's grace has already been delivered. He shows grace to us every day of our lives, and will continue to show us grace until the day we die.

Read more... | Jonathan Fashbaugh



Do You Really Know His Unconditional Love? | May 30, 2012
Even people who have been Believers for decades can struggle with the feeling that God's love is not really unconditional love. They feel the need to perform, but the Bible says it's way too late for that! His love never depends on our performance.

Read more... | Jonathan Fashbaugh



Who Wrote the Gospels? | May 9, 2012
One often hears the claim, made frequently by skeptical scholars and laypeople alike, that we have no grounds on which to think the four canonical gospels were actually written by the people to whom they are ascribed. Is this true? Who wrote the gospels?

Read more... | Jonathan McLatchie



Being in Control: The Power and Peace of "I Don't Know" | Apr 25, 2012
We care about being in control. We want to get a hold of ourselves. But the truth is, we don't need to get a hold of ourselves. We need to let go of ourselves. We need to stop trying to control our lives; stop trying to pretend as though we have the answers, and get a grip of God.

Read more... | Jonathan Fashbaugh



What is Christian Love? | Apr 4, 2012
Has our understanding of Christian love become skewed? When we talk about the love Christians have for one another and the world, what does that really mean?

Read more... | Dolores Kimball



The Gospel According to John Carter | Mar 20, 2012
The movie John Carter has been in theatres lately, and although the story's creator did not intend to introduce an allegory, certain aspects of the film do resonate with spiritual themes of redemption.

Read more... | Jonathan Fashbaugh



Being Happy: Some Thoughts on Contentment | Feb 21, 2012
Sometimes it can feel like contentment is totally out of reach. What does it mean to be content? Can a human being truly find happiness in this life? What does the Bible say about contentment? Is the world's way of finding happiness viable?

Read more... | Stephanie Ismer



Covenant Faithfulness: Religion and Relationship | Feb 7, 2012
God doesn't just want our ritual, he wants our hearts too! When we go to church, are we truly thankful for all that God has done for us? Is it a relationship? Or just religion?

Read more... | CG



Can We Really Have Assurance of Salvation? | Oct 11, 2011
Is it possible for a person to have true assurance of salvation? How can we tell if our faith is real? Is there any way to know? If you are asking this question, you aren't the only one.

Read more... | Robin Schumacher



Dead Men Make No Choices: The Hard Truth About Freedom of the Will | Aug 4, 2011
Freedom of the will is joyfully embraced by the Christian Dufflepuds, but how can the will of dead people be free? The Bible says we are 'dead in sin'. The last I heard, no corpse ever hopped up from its coffin and danced a gig.

Read more... | Dolores Kimball



Christian Dufflepuds and Free Will | Jul 19, 2011
Free will has been used by postmoderns to excuse and explain God, and worst of all, free will is been portrayed as the ultimate restrainer of the Creator of the Universe.

Read more... | Dolores Kimball



Doubt vs. The Assurance of Salvation | Jul 7, 2011
Many Christians desperately want the assurance of salvation. They pray for it, search for it, and agonize over it. One of the most frequently-asked questions at Got Questions Ministries relates to doubts about salvation. God wants Christians to be sure they are saved!

Read more... | Dolores Kimball



Who's in charge here anyway? So God is sovereign. So what? | Apr, 2011
Part 1 - A look at the sovereignty of God
Part 2 - Does Satan call (some of) the shots?
Part 3 - If God is sovereign, so what?

Start here... | Dolores Kimball
---

Image: kjerbren; Untitled; Creative Commons