CHRISTIAN LIFE & GROWTH
Getting God's Best


By Beth Hyduke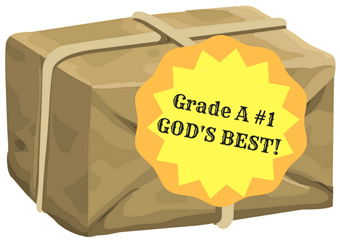 Single Page/Printer Friendly
Continued from Page One




A second way we invite God's discipline that limits the blessings we receive is our tendency to look to something or someone other than God for our ultimate fulfilment and satisfaction. James 4:2-3 says, "...You do not have because you do not ask God. When you ask, you do not receive, because you ask with wrong motives, that you may spend what you get on your pleasures." It is natural to want to receive blessings from God but we need to look at God's blessing as a means to an end — the end being not how can I get God to give me what pleases me, but how can we use whatever blessings we have been given to honor, glorify, and serve God?

Third, sin invites the discipline of God and hinders our being blessed. The author of Hebrews writes, "...since we are surrounded by such a great cloud of witnesses, let us throw off everything that hinders and the sin that so easily entangles. And let us run with perseverance the race marked out for us, fixing our eyes on Jesus, the pioneer and perfecter of faith" (Hebrews 12:1-2). In Romans 13, Paul says, "The night is nearly over; the day is almost here. So let us put aside the deeds of darkness and put on the armor of light. Let us behave decently, as in the daytime, not in carousing and drunkenness, not in sexual immorality and debauchery, not in dissension and jealousy. Rather, clothe yourselves with the Lord Jesus Christ, and do not think about how to gratify the desires of the flesh" (Romans 13:12-14). In both passages, the idea is clear. In Christ, we are dead to sin and we are alive to God (Romans 6:11) so we are to put off sin and unrighteousness and instead put on Christ and righteousness. When we do this at all, we are blessed. The more we do this, the more we are blessed because as we draw closer to God, He draws closer to us (James 4:8). Since He is the source of every blessing, and every good thing (James 1:17), the more blessings we want the closer to Him we must get.

Ultimately, to know God is to be blessed by God. As believers, our sins have been forgiven and in Christ's death, we have been liberated from sin's power over us and from its power to condemn us. This is an unspeakable blessing indeed. The Bible says, "Blessed is the man whose transgressions are forgiven, whose sins are covered. Blessed is the one whose sin the Lord does not count against them..." (Psalm 32:1-2; Romans 4:7-8). Aside from the enormous blessing of resting in the full confidence of knowing that we will never have to face God's judgment and wrath for our sins in hell, God showers believers with even more blessings. Sometimes people are expecting (and would secretly rather have) a new car or a bigger house instead of the far more valuable spiritual blessings God has seen fit to bestow on them. Ephesians 1:3 reads, "Praise be to the God and Father of our Lord Jesus Christ, who has blessed us in the heavenly realms with every spiritual blessing in Christ." Getting a fuller understanding of who God is and what He does is the anecdote to an attitude of disgruntlement, ingratitude, or discontented resentment towards the blessings God has given us and to the blessings He has withheld from us. All of us need to be reminded to be content with whatever we have (Philippians 4:11, 1 Timothy 6:8, Hebrews 13:5) knowing that God will provide for our needs in the best way. As heaven-bound pilgrims, we should be looking at things and valuing them from an eternal, spiritual perspective, and not through the eyes of covetousness, greed, envy, and worldly skepticism. About this, Paul wrote, "I pray that the eyes of your heart may be enlightened, so that you will know what is the hope of His calling, what are the riches of the glory of His inheritance in the saints, and what is the surpassing greatness of His power toward us who believe" (Ephesians 1:18).

I hope this helps you understand how to receive God's fullest blessings in your life. May God reveal Himself further to you and richly bless you as you continue to seek Him in His Word!


---

Image Credit: OpenClipart-Vectors; untitled; Creative Commons


---
Tags
:
Biblical-Salvation
|
Biblical-Truth
|
Christian-Life
|
God-Father
---
comments powered by

Disqus
Published on 8-23-16