CHRISTIAN LIFE & GROWTH
Forgiveness of the Heart


By Lauren Birago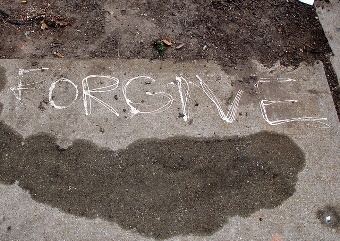 And be ye kind one to another, tenderhearted, forgiving one another, even as God for Christ's sake hath forgiven you. Ephesians 4:32

There are times when we make a genuine decision to forgive but are still plagued with the pain of the offense. We question whether we've achieved the state of forgiveness we sought to reach. Do not be deceived by the pain, for the existence or reduction of it is not linked to forgiveness, but to healing. This is evident as Christ suffered the pain of the cross while saying "Father, forgive them; for they know not what they do." Luke 23:34

God began my day's journey with the words above, but led me through the landscape of the words below:
And one of the malefactors which were hanged railed on him, saying, If thou be Christ, save thyself and us. But the other answering rebuked him, saying, Dost not thou fear God, seeing thou art in the same condemnation? And we indeed justly; for we received the due reward of our deeds: but this man hath done nothing amiss. And he said unto Jesus, Lord, remember me when thou comest into thy kingdom. Luke 23:39-42
The malefactors were the criminals that were crucified beside Christ on that day. We usually hear about them around our celebration of Christ's resurrection because one of them was told by Christ that he would be with Him in paradise. On this day my focus was drawn to the differences of the heart between these two malefactors.

The first one slandered Christ, mocking him with the words "If thou be Christ," but the content of his heart became more evident with the words "save thyself and us." Pride, denial, and a sense of entitlement simmered within him like a stew; for he knew he was an offender, but thought himself worthy to be taken down from the cross, exempt from the punishment he rightfully deserved. Pride rests at the root of mocking, for it takes one to think more highly of themselves in order to mock another. The denial within this malefactor, though one would think from the surface is a denial of Christ's identity, is actually a denial of his own sinful nature. If he were let down from the cross he would sin again, for his mind still remained in the cauldron of self-righteousness, of entitlement. Considering the nature of man, something happened or didn't happen in that criminal's developmental years that caused him to believe he was justified in taking what was not his, be it someone's livelihood, their joy, or their life. These verses do not describe his crime, but we know stealth is at the root of all evil doings as one takes the life of another, abducts the soul in a rape, steals one's possessions that they've earned, or robs one of their joy, trust , and peace. For this reason his crime was a crime of "taking" regardless of the form or packaging.

In contrast, the other malefactor, using the same root of stealth as described above, committed a crime of "taking" but had a few added ingredients among the contents of his heart, those being humility, accountability, an understanding of his "reward" and most of all a fear of God. He said to the other criminal "dost not thou fear God, seeing thou art in the same condemnation? And indeed justly; for we receive the due reward of our deeds." This was a rebuke of the other malefactor's statement as stated in verse 40. In this context to rebuke is to warn as derived from the Greek word epitimao which means to rebuke, warn, or charge. There was no mockery, as rooted in pride, but a warning, as one makes their fellow man aware of the danger they are facing. This criminal acknowledges his just reward as he says "indeed justly; for we receive the due reward of our deeds," in other words his accountability for his actions is evident in his heart. And lastly, though said first out of his mouth, he feared God, which speaks to the blindness of his mind when committing his evil deeds, yet also his core belief in his heart that there is one Mightier and Greater than he.

Now look which one Jesus declared would be with him. He promised paradise to the latter one who committed the same stealthy deeds, but had a heart open to receive, willing to confess, and aware of his unworthiness. As we take a look at ourselves, and the evil deeds we have done, they may or may not have been crimes against the laws of the land; but may have been crimes against our fellow man, friends, or loved ones; all of which, no matter how small or large were offenses against our Loving Father, and His Son Jesus Christ. Let's ask ourselves, what is the content of our heart? Are there areas of pride, denial, and a sense of entitlement which blind us from the offenses we commit against others? Do we do these deeds under the mental blindness that blocks our fear of the Lord? If Christ were crucified again today would we be on the cross near him, and with which heart?

Hebrews 6:4-6 says "For it is impossible for those who were once enlightened, and have tasted of the heavenly gift, and were made partakers of the Holy Ghost, and have tasted the good word of God, and the powers of the world to come, if they shall fall away, to renew them again unto repentance; seeing they crucify to themselves the Son of God afresh, and put him to an open shame." There are sins, evil doings, and ungodly behaviors that we've repented from, let's not crucify the Son of God afresh by repeating the very deeds we confessed, but continuously grow by allowing God to expose those sins lurking under our mental blindness, blocking us from the fear of our Lord, in order for them to be confessed as well, and from which we then repent.

I stand as a criminal beside Christ, holding myself accountable for the sins that have come to light, that He may have a place for me in paradise as I believe on Him as the Christ. And I also stand willing to repent of those lurking under my mental blindness; the blindness that comes from the sense of entitlement through pride, and denial; the blindness that comes from holding on to pain caused by previous offenders; the blindness caused by an unbalanced focus on the self. This is a God-journey, a growth walk, a shedding, purging and renewing of the mind that the spirit may prevail.

Be Blessed.


---

Image Credit: Clint McMahon; "Forgive"; Creative Commons


---
comments powered by

Disqus
Published on 6-05-13; Originally published: 12-20-10