CHRISTIAN LIFE & GROWTH
What does it mean to be spiritually alive?

By Wendyl Leslie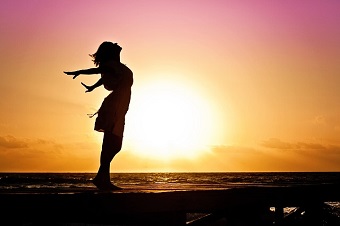 Single Page/Printer Friendly
Continued from Page One




This does not mean that all requests are granted; the context of John 15 suggests that the prayers should pertain to fruit bearing and glorifying the Father. The same holds true for John's statement "we will receive whatever we request." Believers' requests will be honored by God when they are focused on accomplishing God's will. Christ taught His disciples to pray "May Your will be done here on earth" (Matthew 6:10). Obedience is the result of the Holy Spirit's work in His people, teaching them to desire God's will, so that their prayers grow out of this accord between God's will and theirs.

8. They experience the promptings of the Holy Spirit in their lives. First John 4:13 tells us: "By this we know that we abide in Him and He in us, because He has given us His Spirit." Their lives demonstrates the fruit of the Spirit's working in all the things they do and say (Colossians 3:17). Paul describes these fruits or manifestations as "love, joy, peace, patience, kindness, goodness, faithfulness, gentleness, and self-control" (Galatians 5:22-23). You recognize such people because the Bible makes it clear that "the Spirit Himself testifies with our spirit that we are children of God" (Romans 8:16).

9. The spiritually alive person is able to discern spiritual truth and error. "Beloved, do not believe every spirit, but test the spirits to see whether they are from God, because many false prophets have gone out into the world. By this you know the Spirit of God: every spirit that confesses that Jesus Christ has come in the flesh is from God; and every spirit that does not confess Jesus is not from God" (1 John 4:1-3).

The Hebrew writer said, "But solid food is for the mature, who because of practice have their senses trained to discern good and evil" (Hebrews 5:14). This verse contrasts the spiritual babies (Hebrews 5:13) with the spiritually mature. Interestingly, those who are called "the mature" (or those who are now complete) are mature because they have disciplined themselves to discern good and evil. They have trained themselves on "solid food," that is, they have learned about and appropriated the high-priestly role of Christ. Spiritually alive Christians constantly examine themselves, turn away from sin, and learn what actions, thoughts, and attitudes will please God. These people "have trained themselves' to discern good and evil."

10. Those who are spiritually mature and alive suffer rejection and persecution. John made this clear: "Do not be surprised, brethren, if the world hates you" (1 John 3:13). The truth of the matter is that, to the worldly, those who are Christians "have become as the scum of the world, the dregs of all things" (1 Corinthians 4:13). Though we as believers, especially those are alive spiritually and mature in their faith, have many promises, there is one that is often overlooked: "Indeed, all who desire to live godly in Christ Jesus will be persecuted" (2 Timothy 3:12). Those who stand up for Christian values can expect opposition and hostility from the world. Based upon the testimony of countless believers who have lived before, it can be expected that spiritually mature Christians will face some form of persecution or resistance. Absence of persecution may not mean unfaithfulness, but if one's life as a Christian never affects the world, we may have to question the depth of their commitment.

One of the most powerful test of the spiritually alive person is demonstrated not only in the changed life of that person, but more so in how he affects those around him. They're different, they're unique...and they're easily distinguishable from their counterparts in the world. They exemplify the words of Peter: "But you are a chosen people, a royal priesthood, a holy nation, a people belonging to God...declaring the praises of Him who called you out of darkness into His wonderful light. Once you were not a people, but now you are the people of God" (1 Peter 2:9-10).




Next: What does it mean to be spiritually dead?


---

Image Credit: jill111; Untitled; Creative Commons


---
Tags
:
Biblical-Salvation
|
Biblical-Truth
|
Christian-Life
---
comments powered by

Disqus
Published on 7-20-2015