CHURCH & MINISTRY
Helping the Homeless


By Michael Blunk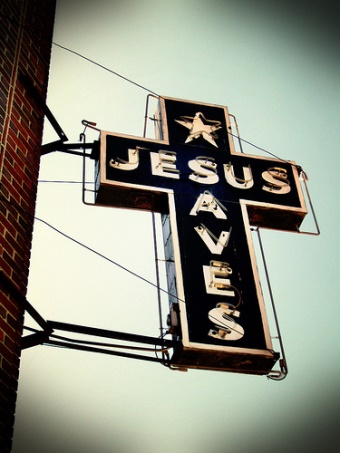 We see them at busy intersections or along highway exit ramps: beleaguered-faced women and men garbed in tattered clothing bearing crudely rendered cardboard signs reading Homeless and Hungry or Will Work for Food. We are immediately plunged into a moral dilemma. Should we dig into our wallets and purses and offer assistance or do we ignore these people on the grounds that they are inherently lazy and would likely spend our hard-earned cash on alcohol and tobacco? Our Lord Jesus taught us to help the poor. He also said to we are to be good stewards of our resources. So what are we to do? On one hand, we grieve at the thought of a battered neighbor weakened by gnawing pangs of hunger; likewise, the Apostle Paul said we are not to subsidize slothful behavior. To give or not to give; that is the question.

As chaplain of a large urban rescue mission, I may be able to address this moral crisis with a measure of authority. We are commanded to help the poor, but buying a homeless person's next drink could hardly be considered a charitable act. The solution, I am convinced, is to help the homeless by supporting a local Gospel rescue mission.

If you were to send $100 to the mission where I serve, we could feed a family of three for an entire month. In other words, we can provide a nourishing breakfast, lunch, and dinner for a mother, father, and child for thirty days at a cost of about a dollar per meal. By working with local food banks, rescue missions can purchase food at a fraction of normal retail costs. Give a homeless man a five dollar bill and he may buy a Big Mac, fries, and soda. Send us the same five dollars and we can feed five homeless people a nourishing lunch.

Alcoholism is a complex disease. An alcoholic is powerless over his or her addiction. The cure is not simply a matter of mustering more will power; the alcoholic's cravings are like an out of control rage that can seldom be tamed by mere human volition. Our highly structured sober living program is a faith-based regimen that teaches the alcoholic to rely upon the power of God to break the chains and fetters of addiction. Handing a homeless alcoholic a church tract or sharing a Bible verse, no matter how well-intentioned, is tantamount to hurling ping pong balls at a battleship. A local Gospel rescue mission with its trained and experienced staff knows how to offer meaningful help to women and men bound by addiction. Your financial support of a Gospel rescue mission will fund programs and counselors who can lead alcoholics and substance abusers to lasting freedom that comes with sobriety.

Most Gospel rescue missions offer vocational training. The mission where I serve operates a twelve story hotel that is staffed almost exclusively by women and men who are either enrolled in our recovery program or who have graduated from our recovery program. Coupled with formal classroom training, we are able to equip our resident clients with the skills necessary for competing in today's depressed job market.

Many Gospel rescue missions offer educational services that include GED training. We offer a College and Career Program that allows homeless women and men to earn a degree while in our care. You will seldom find a person with an education sleeping beneath a viaduct or on a park bench.

Most importantly, we will share the Gospel of Jesus Christ with those in our care. Our Lord Jesus is still in the business of mending broken lives. Handing a homeless person who is begging for cash from a street corner a five dollar bill along with a cheerful "Jesus loves you" may generate feelings of charity and goodwill in the heart of the donor, but the homeless person's plight remains basically the same. A pious platitude and a few spare dollars accomplish little. If I may speak personally, four resident clients have come to my office today seeking prayer and encouragement. We do much more than feed, clothe, and house homeless persons; we build meaningful relationships with them, too. This is something you cannot do from an automobile stopped at a busy intersection.

The bottom line is simple; you may best help homeless persons by supporting Gospel rescue missions. Gospel rescue missions have the know-how and resources to make dollars work harder and stretch farther — and Gospel rescue missions are staffed by well-trained Christian workers who understand how to tackle the root causes of homelessness. If you want to be a part of the solution, contact the Association of Gospel Rescue Missions. Your prayers, financial support, and volunteer efforts can save precious human lives.


---

Image credit: Denver Rescue Mission sign by writeRHET; Some rights reserved


---
Tags
:
Christian-Life
|
Hardships
---
comments powered by

Disqus
Published 12-31-13