Guest Contributors
Writers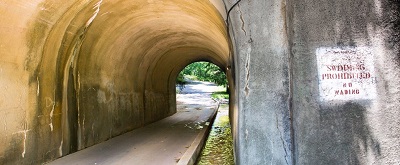 Jesse McEwien
Jesse McEwien is a young twenty-something on the Autism Spectrum; having been diagnosed at the age of eleven, Jesse has struggled greatly with the challenges of being on the spectrum. Having been through the storms of severe anxiety and depression, Jesse has been through years of isolation as a result; however, in the midst of his despair and brokenness, Jesse found help, refuge, healing and strength in the person of Jesus Christ, having been drawn to him by his promise of rest (Matthew 11:28-30).

Now, after several years since emerging from isolation, and having been greatly freed from the fear that once terrorized him; Jesse desires to share with others what Jesus of Nazareth has taught him, and the insights he's gained in the years since he started following him.

To see a sample of Jesse's writing, please visit the following link: Entering Into The Rest Of Jesus


Fredric A. Carlson
After having earned his living part time or full time 34 different ways since losing his father at the age of seven, Fredric spent most of his adult life in Christian ministries. He's spent time in Christian education with youth, students, and campers; in singing, directing choirs and congregations; as senior pastor of two churches; in Christian college public relations administration; and in Bible society management. Now retired, he consults with Christian agencies, writes, volunteers, counsels, and answers questions for GotQuestions.org. He and his wife of 56 years have five children, 25 grandchildren—five of whom have served or are serving in the military, and seven great-grandchildren.

To see a sample of Fredric's writing, please visit the following link: Finding your Vocation


Dr. Christopher Plumberg
Christopher Plumberg is a writer for GotQuestions.org and has a PhD in theoretical nuclear physics at The Ohio State University. His interests include exploring and defending the compatibility of science and faith, philosophy of physics and science, theology, piano performance and songwriting, learning new languages, and making very hot salsa. But not necessarily in that order.

To see a sample of Christopher's writing, please visit the following link: "Time and Determinism"


Gary Meredith
Gary Meredith, a marketing and fundraising professional, lives with his wife in northern Virginia just outside Washington, D.C. He writes copy and produces video campaigns and educational courses for nationally renowned conservative and Christian clients. The California native is a permanently struggling musician with keen interests in history, philosophy, public policy and the Bible. He and his wife have two grown sons, both married, and two young grandchildren.

To see a sample of Gary's writing, please visit the following link: How the Qur'an Affirms the Bible


Bill Brenner
Bill Brenner specializes in non-fiction and technical writing and also teaches corporate technology classes. He has contributed to GotQuestions for over five years, and for several decades of his career, Bill has written and produced work for Charles Schwab, Wells Fargo, The World Almanac and Book of Facts and several periodicals including Modern Office Technology, Progressive Architecture, MD News, and other specialty magazines. Today, he focuses on multi-media projects designed to increase learner attention. "Writing non-fiction rarely makes one famous," he admits, "but it will grow your love for truth—and GotQuestions is one of the best places to find God's truth."

To see a sample of Bill's writing, please visit the following link: Were Paul and James false prophets?


Jeffrey Gante
Gante has a BS in Bible from Lancaster Bible College, class of '89. He authored "Simplified Exclamations About God's Will," 2005, Tate Publishing, LLC. He anonymously answers biblical questions for GotQuestions.org and has written over 100 articles as a contributing Christian writer with Examiner.com. Gante resides in Central PA with his fantastic daughter, Kayla, and sweet wife, Jamie.

To see a sample of Jeffrey's writing, please visit the following link: Christians and Sin. To read more of Gante's writing, see Philadelphia Bible Studies Examiner


Jerry Smith
Jerry is an educator, trainer, writer, guest speaker, Bible expositor, practical theologian, former pastor, husband, and father. He was born again at eleven and since then has studied theology, apologetics, divinity, education, business/human resource management, teaching (English), occupational education, life coaching, natural health, biblical counseling, and a little biblical archaeology. Seen, done, experienced, studied, know a lot...but not everything.

To see a sample of Jerry's writing, please visit the following link: Christ Ed. Part 1: Our Need for Jesus Christ


Chris Conner
Chris Conner has been a Christian for 47 years and the author of Greek language articles for about two. He grew up in a rather conservative religious background, but progressed to more graceful and merciful-minded churches. A heart transplant provided Chris wit a unique opportunity to give God glory, honor, praise, and worship. He has a BS in Education from Texas Tech and an Associates of Sacred Literature from White's Ferry Road School of Biblical Studies.

To see a sample of Chris's writing, please visit the following link: The Greek Geek: Christianos — Christian


Robin Vinz Salvador
Robin Vinz Salvador is a freelance writer who enjoys challenging his creativity. He is an art enthusiast who pays close attention to details. He loves the photographic medium for expressing what he loves about life and all the creations of God. Online Marketer. Blogger. IT Student. He is the man behind Vinz Ideas, a Christian blog in the Philippines.

To see a sample of Robin's writing, please visit the following link: 7 Issues the Modern Evangelical Church must Face


Lesley Mitchell
Lesley Mitchell was raised a staunch Jehovah's Witness, but grew disillusioned with the church when the predicted Armageddon did not occur in October, 1975. She abandoned religion until March of 1996 when her twin sister's prayers came to fruition and Lesley accepted Christ. The love and forgiveness she experienced was overwhelming and immediate. Her life was transformed, thanks the the Holy Spirit who drew her to God. Lesley discovered GotQuestions.org in 2008 and has answered over 300 questions.

To see a sample of Lesley's writing, please visit the following link: "Spiritual Maturity and Past Shames"


T. Jaden Ozwell
Jaden is a Christian determined to learn about and develop a relationship with God while sharing the insights He has taught her. She especially hopes to communicate that pain, beauty, emotion, and thought are all equally real and important in God's plans.


Steve Webb
Steve was born and raised in a Christian family in Illinois. After high school he attended a Christian college for two years, followed by earning B.S. and M.S. degrees in Geology/Geophysics from Texas Tech Univ., and later a Master of Divinity degree from Liberty University. Upon graduating, Steve married his lovely wife Diana and began his career as a geologist, which has taken the family literally around the world. They have lived in Jakarta, Indonesia; Lagos, Nigeria; Buenos Aires, Argentina; as well as spending many months in Russia, Kuwait and Qatar, along with living in 5 separate locations in the U.S. The downside of this is that during their 38 years of marriage (and 3 children along the way) they have been nomads, never living in one place longer than 6 years. In addition to his on-going geology career, Steve continues to be active in church ministries to the extent his heavy travel schedule permits, with direct participation in a Spanish-speaking church in Argentina, volunteer hospice work, and writing for Global Media Outreach and GotQuestions. When time allows, Diana and Steve try to live normal lives on their small farm in southern Wisconsin.

To see a sample of Steve's writing, please visit the following link: What is the role of a godly husband?


Kevin Stone
Kevin has been a pastor for the past 11 years, and before that he was an English teacher for 12 years. He's also a freelance playwright with over 30 published scripts to his credit, including the award-winning one-act After Hours and the full-length biblical drama Lifeline.

To see a sample of Kevin's writing, please visit the following link: Who is God?


Brandon Markette
Brandon Markette serves as a Pastor and Chaplain in Colorado Springs, CO.

To see a sample of Brandon's writing, please visit the following link: Church Fathers: Jonathan Edwards


Pastor Brian Warner
Pastor Brian is a writer for GotQuestions.org and the pastor at Fairport Community Baptist Church in Fairport, NY. He has an MA from Wheaton College Graduate School. You can contact Pastor Brian at pastorbrian@fairportcommunity.org.

To see a sample of Pastor Brian's writing, please visit the following link: "Does God see us as sinless?"


Desiree Angeles
Desiree is a writer for GotQuestions.org. She lives in the Philippines.

To see a sample of Desiree's writing, please visit the following link: "You will seek Me and find Me"


Dennis Cooper
Dennis Cooper is a Christian writer from Cincinnati, Ohio. He transitioned from songwriting for aspiring Nashville artists in 2013, to dedicating his writing efforts for the Christian community. A follower of Christ and lover of life, he spends most of his time writing, doing anything that will keep him outdoors, and sharing his passion and love for the Lord with his local church and community. His personal blog can be found here.

To see a sample of Dennis's writing, please visit the following link: And on the eighth day...coffee?


Denise Baum
"The Lord Jesus drew me to himself from my earliest years, when my parents constantly exposed my brothers and me to the gospel. Great emphasis was placed on the importance on living a life of virtue and integrity. I accepted Jesus as my Savior when a guest missionary gave his testimony in a grade school assembly. After years of Christian education, I met and married my best friend. Tim and I have been happily married for almost 29 years, having invested our lives in serving the Lord in our family and through our local church. I am a graduate of what was called Philadelphia College of Bible with Bachelor degrees in Bible and Music Education, and I have taught private piano lessons part-time all of my adult life. I've been a stay-at-home mom who homeschooled our three children from kindergarten through High School graduation. Our first grandchild arrived in the summer of 2013. I continue to provide support for family members with disabilities. In my spare time, I love to read and bake and keep house. My new joy is in digging into the Scriptures as I research and write for Got Questions."

To see a sample of Denise's writing, please visit the following link: Prayer and Spiritual Warfare


Dan Barkman
Dan Barkman is a writer for gotquestions.org as well as a regular contributor to Christian Apologetics and Research Ministries. His area of concentration is historical apologetics, early church history, and natural theology.

To see a sample of Dan's writing, please visit the following link: Is Jesus Divine?


Alice Trebus
Alice is the youngest daughter of Protestant missionaries, who planted their first church and school in Havana, Cuba, in the late 1940s. The family fled to the States when it became clear that Fidel Castro was about to overthrow then-dictator Fulgencio Batista. Her parents continued their work in Spanish missions for the remainder of their careers.

She became an RN following the death of her oldest sister, who battled sarcoma in her late teens. Alice worked primarily in intensive care for many years and was one of several charge nurses of a CCU/MICU in a major university teaching hospital in the Midwest.

At the age of 42, her kidneys failed and she was forced to go on dialysis. Eight years later, it seemed as though she was "circling the drain" (in nurse-speak) when God inspired a fellow church member to donate one of his kidneys to her. Although the transplant worked well for the first 7 ½ years, it slowly began to fail and she is now in the process of being re-listed for another kidney. The average wait is three to five years.

Alice has learned to really appreciate each day as a gift, as well as the offspring she should not have been able to have. Her daughter is currently in graduate school and regularly outsmarts her mother. Alice's hobbies include (but are not limited to) reading, writing, swimming, decorating, organic gardening, studying Bible prophecy, infrequent gourmet cooking, compulsive cleaning, and writing humorous poetry (if she can stop reading long enough). She and her donor still keep in close touch.

She finds the books of James and Jude especially meaningful, particularly James 1:27 and 4:15: "Religion that is pure and undefiled before God, the Father, is this: to visit orphans and widows in their affliction, and to keep oneself unstained from the world." and "If it is the Lord's will, we will live and do this or that."

To see a sample of Alice's writing, please visit the following link: The Biblical View of Elder Care


Maggie Peil
Maggie Peil has a bachelor's degree in Engineering. If she could afford it, she would probably pursue degrees in Philosophy, Theology, History, Architecture, Music, Art, and Literature. As it is, she enjoys freely studying these subjects without the stress of deadlines or tests.

To see a sample of Maggie's writing, please visit the following link: Is religion the cause of most wars in the world?


Michael Blunk
Michael Blunk is a chaplain of Wayside Christian Mission in Louisville, KY, serving some 650 women, men, and children. He writes biblical-based studies on alcoholism and substance abuse, teaches vocational and life skills, and produces critical-thinking videos. Michael has been a volunteer writer for GotQuestions.org since 2006. He is currently preparing a monograph that debunks psychics while addressing this paranormal phenomenon from a Christian perspective.

To see a sample of Michael's writing, please visit the following link: Helping the Homeless


Mindi Furby
Mindi Jo Furby is an author and founder of MJF Publishing, whose goal is to fight biblical illiteracy one publication at a time. She holds a Bachelor of Science in Biblical Studies and a Master of Arts in Religion, yet considers herself a lifelong student of the Word and its Author! When she's not writing or speaking, she and her husband love taking their pups, Tozer and Keller (yes, after A.W. Tozer and Timothy Keller), to the beach near their home in SC. Mindi blogs at Mindi Jo Furby.

To see a sample of Mindi's writing, please visit the following link: What is prayer?


Sally Plemons
After years as a Catholic and addition time investigating Jehovah's Witness, science fiction, and the occult, Sally Plemons developed an intense desire to share the truth with those who blindly follow religions and organizations without really knowing what the core doctrine is truly espousing. Sally's love for God's word drew her into biblical prophecy, science, history, and archaeology. She shares what she has learned through Bible studies and Sunday School, and gives Bibles to people, encouraging them to study with "WURK"—Wisdom, Understanding, Retention, and Knowledge. She lives with her husband, a saved former-Catholic, with whom she has five children and twelve grandchildren. Sally hopes that you will see the Bible as she does—as God's love letter to His children and His manual for living in His creation.

To see a sample of Sally's writing, please visit the following link: The Implications and Truth of Cave Paintings


Susan Lockhart
Susan, a Christian apologist, eschatologist and writer, came out of a cult and is now a soundly-saved Christ follower. She has a particular interest in all things end-times, including demonology and spiritual warfare, cults and cult behaviors, and evangelism.

To see a sample of Susan's writing, please visit the following link: Toxic Thoughts


Carl Gobelman
CG is an MDiv student at Mid-America Reformed Seminary in Dyer, IN. He is married with three children and lives in the NW suburbs of Chicago.

To see a sample of Carl's writing, please visit the following link: What is Sola Scriptura?


Dolores Kimball
Dolores Kimball is an experienced editor and writer whose passion is to explain biblical truth in clear, practical ways that will impact and change lives - especially the lives of women. A Bible study teacher and women's retreat speaker, Dolores has worked as writer and editor for several large Christian ministries including Focus on the Family, David C. Cook, and Compassion International. Formerly Managing Editor of Got Questions Ministries, she is now a freelance writer and editor.

To see a sample of Dolores' writing, please visit the following link: Divine Sovereignty and The Faithfulness of God.


Jonathan McLatchie
Jonathan McLatchie is a writer with regular contributions to such websites as CrossExamined, EvolutionNews, and UncommonDescent. He holds an honors degree in Forensic Biology and is currently working on a Masters degree in Evolutionary Biology. His interests include intelligent design and Christian apologetics.

To see more of Jonathan's writing, please visit the following link: Why I Cannot Support Same Sex Marriage


Jonathan Fashbaugh
Jonathan Fashbaugh is the founder of Given Life Ministries, and it is his passion to use internet marketing to spread the good news of the abundant life we have in Christ.

To see a sample of Jonathan's writing, please visit the following link: Jesus, Not Religion


Michael Gentry
Michael is a guest contributor to blogos.org and the founder of the Order of Former Freemasons. O.F.F. is an evangelical, discipleship crusade of Christian men who were once members of a Masonic Lodge, or one of the appended bodies such as, the Order of the Eastern Star, the York Rite, the Scottish Rite, or the Nobles of the Mystic Shrine (a.k.a. Shriners). Mike holds an MBA from the University of Chicago Booth School of Business. His interest include Christian apologetics and a passion to stimulate provocative, critical thinking as a raconteur of applying biblical truth to the 21st century.

To see a sample of Mike's writing, please visit the following link: Does the LGBT Community Really Want Marriage?


Ethan Miller
Ethan Miller has written no books, is not a pastor, and has not started any organizations. He's just a guy who was raised in a very conservative independent Baptist family and church, went to an even more conservative college, and has a very ice-water-in-the-face approach to addressing issues affecting the Church. He will say, "Hey, that stove is hot," then leave you to decide whether or not you want to touch it. Some people only learn that the stove is indeed hot after they get a third degree burn, and he's one of them.


Kristine Pratt
Kristine Pratt is the CEO of Written World Communications, commonly known as the one with more ideas than good sense, primarily supervising the editorial side of the business when she's not on sabbatical. In 2012, she opened The Written World Bookstore in Colorado Springs. During 2013, she will spend most of her time at home, reading everything she can get her hands on, homeschooling her five kids, and blogging.


Jeff Reiter
Jeff has served as a pastor since 2005. Prior to this ministry, he served as a firefighter in Illinois. God has given Jeff a passion for sharing the sufficiency of God's grace, not only for each person's salvation, but for all to know the promise of John 10:10. Recently, God has drawn Jeff's attention to the many people who have been broken by divorce. He writes about this sensitive issue on his blog, Married Again Forever, so that those who have been divorced and possibly remarried may find healing and hope for their new blended families.



---
Photographers


Sheila Guevin Sheila is a freelance photographer living in the metro DC area. She has a BS from Murray State University in Radio and Television. In addition to photography, she is a member of Delta Society and American Humane Society who believe in improving lives through positive human-animal interactions. She and her pet partner "Ladybug," a Yorkshire Terrier, volunteer at military hospitals, geriatric rehab units, and library reading programs for children. They can be reached at Ladybugbark@aol.com.

Jean Edmonds Jean lives in Nine Mile Falls, WA, with her husband, Larry, and assorted dogs, cats, donkeys, mules, and dairy cows. An art major in college, she enjoys taking photos on the many post-retirement trips she and Larry take.


Please bear in mind that while our photographers have graciously allowed us to use their work to illustrate the work of our writers, that in no way infers the photographers share the views of the writers.



---

Images
Sheila Guevin; "Near Hidden Lake - Patapsco; Used with permission
Jean Edmonds; "Sunbather; Used with permission