THE ABIDING LIFE
Neediness and Love


By Gwen Sellers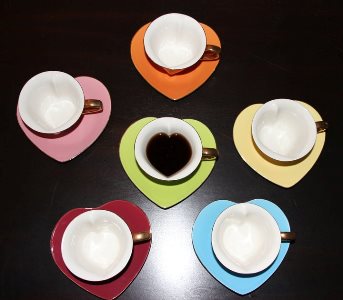 Neediness and love. We tend to think of these as a bad combination. And, depending on what you mean by "neediness" and "love," they are. It's called codependency. But, sometimes neediness and love are a beautiful combination, an opportunity to practice deep, godly love.

The Greek has several words for love. The type to which we are commanded in John 13:34-35 is agape. Agape is described in 1 Corinthians 13. Galatians 5:22 says that agape is one of the characteristics of the fruit of the Holy Spirit. The very fact that love is commanded should indicate to us that it is not purely emotionally driven. It is volitional. The fact that it is part of the fruit of the Holy Spirit and has been demonstrated to us by God shows us that we are incapable of agape in our human capacity. It is something God works in and through us. Rather than give a discourse on what agape is and how we can cooperate with the Holy Spirit in exhibiting it, I'd like to talk practically about this type of love as related to need.

Beth Moore points out that agape is not responsive to a person's desire, but to his or her need. Agape is the way God loved us. We certainly would not have come up with a desire for Him to send His son, crucify Him, raise Him from the dead, and then offer us salvation. No, that was about our need. God knew our need, and out of His exceeding love, met it. Jesus talks about obeying His commands so that we may remain in His agape and so that our joy may be complete (John 15:10-11). God's commands don't always line up with our desires, but they never fail to meet our true needs. God's love is for us. Agape is for the benefit of the recipient, according to need. It is this type of love to which we are called.

Such love may sound nice in theory but difficult in practice. Agape is obviously enabled by God, but I don't think it always looks as heroic as we may imagine. Agape looks like a mother feeding her children vegetables when they would prefer candy because she is caring for their bodies. Agape looks like saying no to fueling the addiction of an addict. Agape looks like bringing a meal to a new family in the neighborhood. Agape looks like talking with a friend in crisis despite a busy schedule.

Agape was demonstrated to me the other night so simply, and yet the impact was profound. Coming home after a long day that included bringing extra items to various places, I was laden down with bags. A man at my apartment complex, out with his dog, offered help. I was just a few steps away from my door and had everything secure in my hands so I politely refused. Then he asked about opening the door. Before I could even respond, he just said "yes" for me. He saw my need and unselfishly met it. He persisted in "loving" me the way I needed to be loved that night. Not only did I make it into my apartment with limbs and luggage secure, I felt cared for. His actions were very practical and also quite touching. What a simple thing to do. Walk 10 steps, unlock and open a door, proceed with your night. But it left a lasting impact on my heart. And that's what agape does. First Corinthians 13:8 tells us that agape never fails. The Greek word used for "fail" means to perish, to fall, to fall powerless and be without effect. Agape doesn't do that. As Beth Moore teaches, even if the recipient is unappreciative or unaffected, we can rest assured that God has received our obedient love (Matthew 25:34-40).

A new commandment I give to you, that you love one another: just as I have loved you, you also are to love one another. By this all people will know that you are my disciples, if you have love for one another. John 13:34-35

Agape is the highest commandment God gives us (Matthew 22:37-40). It is the basis for the entire law and every aspect of the Christian life. Have you received agape love recently? Have you given it?


---

Photo credit: Sheila Guevin


---
comments powered by

Disqus
Published 10-2-13