EXPLORING THE WORD
The Sovereignty of God
And His Unchanging Nature

By: Dolores Kimball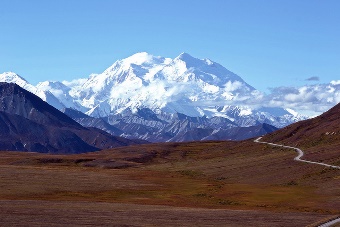 Our God is completely sovereign, in control of absolutely everything at all times. There is not a single molecule floating about in the universe that is outside of His sovereign will and purpose. Everything that happens is either caused or allowed by Him for His own perfect purposes. As Nebuchadnezzar came to realize after being turned out to pasture, "he does according to his will among the host of heaven and among the inhabitants of the earth; and none can stay his hand or say to him, 'What have you done?'" (Daniel 4:35). Old Neb had it right.

But imagine for a moment a deity with that kind of sovereign power who was changeable or impulsive or unpredictable. Imagine that at any moment He could rescind a promise for any reason, or take back a gift simply because He felt like it. Imagine that He could break a covenant on a whim or change His mind or scrap one plan and come up with another. After all, He is sovereign. So who could stop Him?

But thankfully, that is not our God. His complete sovereignty is completely compatible with another of His magnificent attributes — His immutability, His unchanging nature. What God says He will do, He will do. No question about it. Isaiah 14:24 says "Jehovah of Hosts has sworn, saying, 'Surely as I have thought, so it shall come to pass; and as I have purposed, it shall stand.'" Samuel writes "He who is the Glory of Israel does not lie or change his mind; for he is not a man, that he should change his mind" (1 Samuel 15:29).

What God has planned from before the foundation of the world, He will bring to pass. He doesn't revise His plans according to what people do, a popular notion called "open theism," the ridiculous idea that God doesn't know the future and He is constantly having to adjust His plans according to what man does. But if the creature has such power over the Creator that our actions cause Him to change His plans, that would make the creature God, wouldn't it? Of course we know the root of that heresy — the desire to be God that lurks in the heart of everyone since Satan tempted Eve to believe she would be like God (Genesis 3:5). "But the plans of the LORD stand firm forever, the purposes of his heart through all generations" (Psalm 33:11).

When He says "forever," that's exactly what He means. When He makes a covenant, He keeps it. His plans are not affected by changing, unfaithful man so that He has to be constantly updating them. What comfort would it be to pray to a god who, like the chameleon who changes color depending on its environment, God changed His mind every minute? Who would put up a petition before an earthly ruler who was so changeable as to grant it one day, then deny it the next?

Most importantly, our salvation is secure because the One who secured it doesn't change, nor does He change the rules on us so that we may be saved one day and lose our salvation the next. We have His solemn oath that all who come to Christ in faith will be saved, not because we are faithful, but because He is. Because of His unchanging nature, we can be assured that once we are in His hand, we will remain there, "for God's gifts and his call are irrevocable" (Romans 11:29).

Too many Christians who doubt their salvation would have their fears alleviated if only they studied the doctrine of God's immutability and took it to heart. "Every good and perfect gift is from above, coming down from the Father of the heavenly lights, who does not change like shifting shadows" (James 1:17). And salvation is the most perfect gift of all, given by our immutable God who promised that none of His children would be lost (John 10:28-29).

If God were changeable, we could not depend on Him or on anything His Word says. But He does not change and we can depend on Him. He is our Rock, like a huge boulder in a stream. The waters go around and over it, but it does not move. The tides ebb and flow, but the Rock remains. In the same way, the tides of human affairs ebb and flow, but God's purpose and will remain unchanged, and His ability to bring them to pass remains unchanged. This is our magnificent God — sovereign, trustworthy, and immutable.


---

Image Credit: blmiers2; "Mountain — Alaska's Denali"; Creative Commons


---
comments powered by

Disqus
Published 5-16-11