KEEP WATCH
Apostasy in the Church Part 5
Angels of Light

By Jim Allen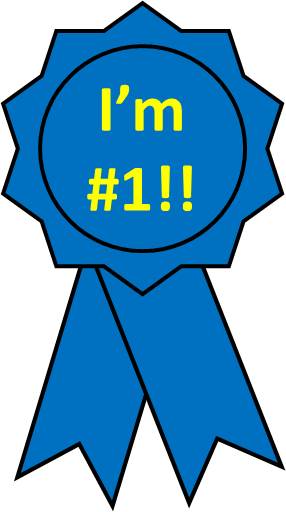 Just because a message sounds good and comes from a person who looks good, that doesn't mean that it is from God. Many pastors today are preaching that God wants to give you everything you want — if you would just have faith / believe / pray / take hold. Problem is, the Bible never says that. The Bible tells us that we will receive all that we ask of Him, in His name (that is, according to His will). But what if health, wealth and prosperity aren't in His will for you? Those things certainly weren't in God's will for His disciples. Does that mean they weren't blessed? Hardly.

But the message just sounds so good, doesn't it? Pastor David DePra writes:
After all, does not God want to solve your problems, bless you with health and finances, bolster your self-esteem, and take everything you are and make you into a person who looks and acts just like Jesus? While this gospel offers you what you want, in essence it offers a god and a savior who promises to give it to you. Not only does this gospel sound good to most people, it represents a trend that is literally sweeping through the Body of Christ. [1]
Among many of Joel Osteen's self-esteem quotes is:
God knows your value; He sees your potential. You may not understand everything you are going through right now. But hold your head up high, knowing that God is in control and he has a great plan and purpose for your life...God stands before you with His arms open wide. He always accepts you. He always confirms your value. You are His prized possession. No matter what you go through in life, no matter how many disappointments you suffer, your value in God's eyes always remains the same. You will always be the apple of His eye. He will never give up on you, so don't give up on yourself. [2]
Joel Osteen does a great job of delivering messages about self-esteem and God's confirming value on every person. Joel enthusiastically, week after week, composes beautiful images portraying God standing with open arms of acceptance for each person, regardless of failures, problems and disappointments. While Joel speaks truth, he speaks a twisted truth and in doing so misrepresents what the Bible says about the true nature of people. But the apostle Paul says:
"For the wrath of God is revealed from heaven against all ungodliness and unrighteousness of men, who suppress the truth in unrighteousness, because what may be known of God is manifest in them, for God has shown it to them. For since the creation of the world His invisible attributes are clearly seen, being understood by the things that are made, even His eternal power and Godhead, so that they are without excuse, because, although they knew God, they did not glorify Him as God, nor were thankful, but became futile in their thoughts, and their foolish hearts were darkened" (Romans 1:18-21).
In flow with the previous verses, those who preach the gospel of self-esteem make it a point to steer clear from verses like those in Romans 1, never talking about the ungodliness and unrighteousness of people in the church who do not know the Savior. Osteen views everyone in church as a genuine believer, making no distinction between true and false brethren. Although we are not to judge a person saved or lost (Romans 14:13), the fact remains that many churchgoers have not found salvation. Joel in his book entitled Your Best Life Now said, "It's vital that you accept yourself and learn to be happy with who God made you to be. If you want to truly enjoy your life, you must be at peace with yourself." [3] An indiscriminate believer or unsaved person will cling to this statement thinking it true when in fact the Bible teaches that those who follow Christ will need to give up the life they treasure. The truth about giving up what makes a person special is counter to what as Joel claims. For each believer, death to self is an expected outcome and often an excruciating experience lasting a lifetime. When you are dead to the world and alive in Christ, good or bad self self-esteem is no longer a consideration because life is about Christ and the believer abiding in Him (John 8:31).

Joel goes on to say, "You can take pride in yourself without comparing yourself to anybody else. If you run your race and be the best that you can be, then you can feel good about yourself." [4] Although we have a race to run, the Bible makes it very clear that the race is away from self towards God. We are not to run to be the best we can be. God is working to change our focus from self to Christ. The crucified life is not about feeling good about you but feeling good about the one who redeemed your soul. Our joy is found in His finished work on the cross (John 17: 1-5). Some in church refer to the crucified life as the surrendered life. In Psalm 25:4-5, a surrendered life turns to the Lord and says, "Show me Your ways, O Lord; Teach me Your paths. Lead me in Your truth and teach me, For You are the God of my salvation; On You I wait all the day."

These Osteen feel-good fables support the new paradigm in church growth that endorses the practice of asking Jesus in one's heart without any understanding of the gospel. The Bible speaks of the mindset of people who give no thought to the dribble of false doctrine week after week. In 2 Timothy 4:3-4 the verses say, "For the time will come when they will not endure sound doctrine, but according to their own desires, because they have itching ears, they will heap up for themselves teachers; and they will turn their ears away from the truth, and be turned aside to fables."

The Bible is clear about many truths but there is one that stands out in the Gospel of John that says, "...He who believes in Me, though he may die, he shall live" (John 11:25). There was a time when I believed the "dying" Jesus refers to in John 11:25, was physical death. Well, it still is but now I see that for me it has dual meaning, the second of which is death to self. In the Gospel of Mark after Jesus had gathered the people and disciples to Himself said:
"Whoever desires to come after Me, let him deny himself, and take up his cross, and follow Me. For whoever desires to save his life will lose it, but whoever loses his life for My sake and the gospel's will save it. For what will it profit a man if he gains the whole world, and loses his own soul?" (Mark 8:34b-36)
The weekly, televised feel-good messages from Osteen are not about dying to self and following Jesus but becoming the very best person you can for the glory of God. If you were able to condense all of the messages from Osteen into one sentence, they would read, "You do not need to die!" This, most assuredly, is a lie. In my next post, I talk about the gospel of experience wherein people run back and forth after signs and wonders in hope of an experiential fix, another gospel that replaces faith with experience.


---

1. Paraphrases from David Depra; The Gospel of Me — The Good News
2. Joel Osteen; Your Best Life Now: 7 Steps to Living at Your Full Potential
3. Joel Osteen; Your Best Life Now: 7 Steps to Living at Your Full Potential
4. Joel Osteen; Your Best Life Now: 7 Steps to Living at Your Full Potential


---
Apostasy in the Church: The Series
Part 1: When Wolves Lead the Flock
Part 2: Under Cover Lies
Part 3: Their Greed, Your Seed
Part 4: A Time to Refrain from Embracing
Part 5: Angels of Light
Part 6: Miracles, Signs and Wonders
Part 7: The Partial Gospel
Part 8: The True Gospel
---
comments powered by

Disqus
Published 8-5-11