CURRENT AFFAIRS
A Godly Church in a Hostile Culture


By Wendyl Leslie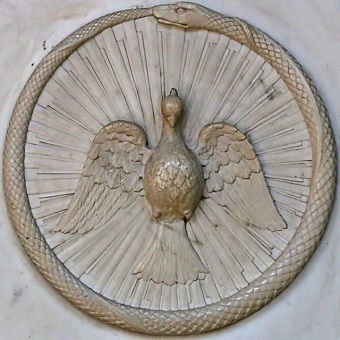 Single Page/Printer Friendly


I think what we're seeing in today's political climate is the results of liberalism which has its godless tentacles firmly wrapped around those whose role it is to establish the laws and rules of our country. As such, God and the things of God, have been systemically removed from the hallways of our government, our courtrooms, our schools; slowly eroding our personal freedoms and now encroaching upon the church itself. It's all reminiscence of what was so prevalent during the early biblical times when "...everyone did what was right in his own eyes" (Judges 21:25).

How should Christians respond? We can find the answers through the Scriptures, through prayer, by not underestimating the power of Satan, and through the church.

First, we can know God's will by getting back to the Scriptures by "rightly discerning the word of truth" (2 Timothy 2:15). This includes our becoming more pro-active in defending the faith, "to always be ready to give a defense to everyone who asks you a reason for the hope that is in you..." (1 Peter 3:15). And in doing so, to "be on your guard; stand firm in the faith; be men of courage; be strong. Do everything in love" (1 Corinthians 16:13-14; Ephesians 6:10-17).

Aside from knowing God's will through the Scriptures, we have the power of prayer. In his Ephesian letter, the Apostle Paul spoke of "putting on the armor of God" in our defense of the truth of the Scriptures (Ephesians 6:10-17). Then he added one more thing: "And pray in the Spirit on all occasions with all kinds of prayers and requests. With this in mind, be alert and always keep on praying for all the saints" (Ephesians 6:18).

This verse, although not naming another "weapon" in the believers' armor, continues the thought of the previous passages. As we take the sword of the Spirit, God's Word, we must also pray in the Spirit on all occasions. Praying in the Spirit means that the Spirit helps us when we pray (Romans 8:26). The Spirit prays on our behalf (Romans 8:27). The Spirit makes God accessible (Ephesians 2:18). The Spirit gives us confidence when we pray (Romans 8:15-16; Galatians 4:6). He inspires and guides us when we pray. He helps us communicate with God and also brings God's response to us. It's through prayer coupled with the knowledge of God's word that enables us to know His will for us in these desperate times.

Correspondingly, we must never underestimate the immense power of Satan. He is the "ruler of this world" (John 12:31; John 14:30). He is a "murderer" and "the father of lies" (John 8:44). There's no question "that the whole world is under his control" (1 John 5:19). We can only look at actions and decisions of our nation's leaders to readily see the works of his evil hand. Satan will strike in different ways at different people and at different times, especially the godless, the gullible, and the naive.

The Bible makes it clear that "the man without the Spirit does not accept the things that come from the Spirit of God, for they are foolishness to him, and he cannot understand them, because they are spiritually discerned" (1 Corinthians 2:14). The gospel message at the time of the first century church sounded foolish to many outside of Christ, just as it is scoffed at by many today. This should not come as a surprise. Non-Christians cannot fully understand God; thus they cannot grasp the concept that God's Spirit lives in believers. Just as a tone-deaf person cannot fully appreciate fine music, the person who rejects God cannot understand God's beautiful message. With the lines of communication broken, a person is not able to hear what God is saying to him or her.

In his letter to the Christians in Corinth, Paul highlighted these truths about these nonbelievers: (1) They can't understand these truths; (2) the spiritual truths all sound foolish to them; and (3) they do not have the Spirit. It as the great evangelist Charles Finney once said "The unspiritual are out of court as religious critics; they are deaf men judging music."

Unbelievers simply cannot comprehend Christ's work on the cross, see the beauty and compassion of God's divine plan, or desire to know God at all. These truths are "spiritually discerned." To "discern" means to examine and scrutinize. All of these mysteries remain as mere foolishness to them because the ability to comprehend, love, and glory in these realities comes directly from the Holy Spirit.

Satan will attack us when we least expect it. He will rarely let up if he thinks he can win the battle, so believers must keep on praying, no matter how long it takes. No believer is exempt from being Satan's target — Satan demands battle against his enemies, we believers in Christ. No Christian can stand alone in this battle.

Currently, the Supreme Court is considering establishing laws whereby if passed, the church and para-church organizations could lose tax-exempt status. Even face fines and closures if they discriminate against hiring homosexuals or teach against their practices or their rights to marriage. Yet, as Paul has commanded, we're to honor the "king" and obey the laws as established by it. What are we to do?

Without question, as Christians, we know the laws of God always supersede that of our earthly government (Acts 5:29). Our article titled "Do Christians Have to Obey the Laws of the Land?" clearly points out:
...as long as the law of the land does not contradict the law of God, we are bound to obey the law of the land. As soon as the law of the land contradicts God's command, we are to disobey the law of the land and obey God's law. However, even in that instance, we are to accept the government's authority over us. This is demonstrated by the fact that Peter and John did not protest being flogged but instead rejoiced that they suffered for obeying God (Acts 5:40-42).
God has always made His will known to us from the time of Moses and the Ten Commandments, through His prophets and godly kings, and from the teachings of the apostles and Jesus Himself. God promised us: "I will give you a new heart and put a new spirit in you; I will remove from you your heart of stone and give you a heart of flesh. And I will put My Spirit in you and move you to follow My decrees and be careful to keep My laws" (Ezekiel 36:26-27). As such, God has placed within us His Spirit, which enables our spirit to know and to do His will.






Continue to Page Two
---
comments powered by

Disqus
Published 6-1-2015