CHRISTIAN LIFE & GROWTH
Responding to a Difficult Mother-in-Law


By Lesley Mitchell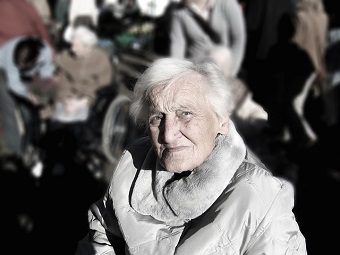 How does a wife cope with a difficult mother in law and a husband who allows her to interfere? I confess my mother-in-law is low-maintenance and trouble-free. She never interferes or makes unreasonable demands, and my husband and I are always pleased to have her round and help her out. But some mothers-in-law seem to think they can still boss their son (and daughter-in-law) around, and they can make life very difficult for the wife. What makes it worse is when the son doesn't stand up to his mother or defend his wife. How should a Christian woman respond if she finds herself in that situation?

Genesis 2:24 tells us that "a man will leave his father and mother and be united to his wife and they will become one flesh." Instead of remaining under the authority of his parents, a man will leave them and, with his wife, establish a new family unit. That means his father and his mother can no longer assert their will over their son. Therefore, a married man's mother must respect her son because he has become head of his own house. If this isn't happening, the husband and wife need to have a heart-to-heart conversation about the wife's reasonable expectations that her husband support her. He should assert his God-given headship in order to heal the difficulties that have arisen. His loyalty and protection should automatically be directed towards his wife and her welfare. Sadly, some husbands appear to be frightened of their mothers and avoid this responsibility.

My sister's mother-in-law came to live next door to her and her family. Evelyn was a domineering woman (even her own husband was afraid of her!), and Anne realised she would take over if allowed, so she had to stand up to her. There was constant friction, and Evelyn made life very difficult for Anne and her family. Anne admits that her husband was pretty useless at standing up to his mother, and he failed to take on his responsibilities to protect his wife and their two children from the negative influence of their grandmother.

Years later, Anne came to understand the complex psychology that caused Evelyn to be so aggressive and domineering — she was utterly insecure. Her religious beliefs were centred round the hope that all her worldly troubles would be over after 1975. When her hopes and expectations failed to materialise, she became frustrated and bitter. Evelyn became so isolated that in her old age, when she started to become senile, she found herself without any close friends. In true Christian love, Anne took on the daily burden of helping Evelyn, even though she got no thanks from her. Anne had realised that her mother-in-law had allowed bitterness to take root in her heart, and it was producing a bad harvest.

When we understand why people do things, it is easier to cope. When we look behind the actions of others, sometimes we can find keys to unlock the barriers others put up and so get through to them. A difficult mother-in-law might be insecure, unhappy or even jealous of the new wife. She may be suffering from depression, or low self-esteem. There are many physical, emotional and psychological problems that can afflict older women who have reached menopause and their hormones have gone into freefall. We need to look beyond the words and deeds that hurt us and seek out the root cause.

Mother-in-law problems can have a negative effect on a marriage and can cause friction between husband and wife. How should a Christian wife respond? Jesus said, "Love your enemies, bless those that curse you, do good to those that hate you and pray for those who despitefully use you and persecute you" (Matthew 5:43). This goes far beyond simply "turning the other cheek." Jesus calls us to respond in Christian love when others abuse us.

Philippians 4:4-9 gives us this sound advice:
Rejoice! Let your gentleness be evident to all. The Lord is near. Do not be anxious about anything, but in everything, by prayer and petition, with thanksgiving, present your requests to God. And the peace of God, which transcends understanding, will guard your hearts and your minds in Christ Jesus. Finally brothers, whatever is true, whatever is noble, whatever is right, whatever is pure, whatever is lovely, whatever is admirable — if anything is excellent or praiseworthy — think about such things. Whatever you have learned or received or heard from me, or seen in me — put it into practice. And the God of peace will be with you.
Perhaps a difficult mother-in-law needs to be embraced and made to feel that she is loved in order to bring barriers down and overcome hostility. Perhaps she needs to be surprised by love, to be overwhelmed by love! If you are a wife who is struggling with a difficult mother-in-law, take this burden to the foot of the cross and seek divine help. Sit down with your husband for a serious conversation about his responsibilities to you, his wife and the mother of his children. Both husband and wife need to present a united front and show that whilst you love and care for her, she can not exert her will over that of her son, who is the head of the house.


---

Image Credit: geralt; untitled; Creative Commons


---
Tags
:
Biblical-Truth
|
Christian-Life
|
Family-Life
|
Personal-Life
|
Personal-Relationships
|
Hardships
---
comments powered by

Disqus
Published on 8-3-2015