CHRISTIAN LIFE & GROWTH
The Biblical View of Elder Care


By Alice Trebus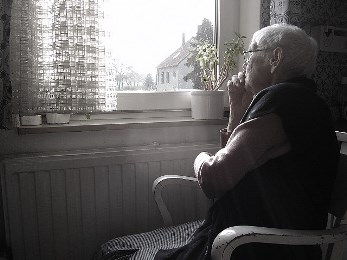 Single page/printer friendly
Continued from Page Two


Placing parents in a retirement village or nursing home does not necessarily mean the children are selfish or uncaring. It depends on the severity of each parent's physical and/or mental condition and what the children's capabilities and motives are in seeing to their care. There are many factors to consider. If a child decides to care for a parent or parents in his home, how will he manage to juggle that task and still work? How much physical living space is available? Will the living environment be safe? (Is it elder-proofed?) Who will provide respite for the caregiver? Will that child's siblings promise to help, but then become unavailable? If they do help, would the division of labor be fair? How does each family member believe God is moving him to act?

The risk of falls in the aged is one of the biggest reasons for admission to nursing homes. The elderly lose their sense of balance and connections in the brain are lost, not just for cognition but for mobility and coordination as well. Falls can be very dangerous because of fractures, which can lead to blood clots, emboli, head injuries, etc. It is much harder to keep a parent safe when there are only one or two persons available to protect them. It may not be realistic or safe for take care of one's parents at home, especially if they get confused and wander during the night. Make sure you have enough help if you make this decision. Sometimes a nursing home is the only recourse.

If you do decide a retirement village or nursing home is the only feasible solution, visit your parents often. Go at different times and on different days so you can keep a close eye on how well the staff is doing its job. Nursing homes typically schedule frequent activities for their residents throughout the day, to keep them physically and mentally active. Help the program director choose which activities are appropriate for your parents and make sure the staff takes your parents to the activities. Schedule frequent care plan meetings with the director of nursing, the household coordinator, the dietician, the nursing staff, and physical therapy. It will also help if you show an interest in the staff members as individuals. Ask them about their own families, interests and so on.

Adult children can participate in their parents' care by doing the laundry for them, going on walks with them, joining them for a meal, feeding them if necessary, and especially reading the Bible and praying with them. Arrange for them to attend chapel services and hymn-sings sponsored by the center. Even when a loved one has severe dementia and is unable to communicate or does not appear to understand, his spirit will recognize God's Word and welcome the nourishment.

Christian ministry to the aged involves caring for each elderly individual as a person created in the image of God (Genesis 1:27) and as a person for whom Christ cares (Matthew 25:31-46). Both the blessings and responsibilities of aging are to be accepted with gratitude and in a sense of stewardship, "For God has not given us a spirit of fearfulness, but one of power, love, and sound judgment" (2 Timothy 1:7).

It's very hard to watch a parent deteriorate, especially when that parent was once brilliant and accomplished but is now physically and mentally crippled. No matter how devastating the situation may seem, God is completing the good work He began in them (Philippians 1:6) and when they finish the 'race', a crown of righteousness will be waiting for them (2 Timothy 4:7).


---

Resources
The Holy Bible
"Between Child and Parent - Honoring Father and Mother" (Exodus 20:12), Study By: Bob Deffinbaugh; bible.org
"The Family Relationship"
"Putting Families First"
"The Bible Speaks on Aging"; The Ethics and Religious Liberty Commission

Image credit: Borya; Creative Commons


---
Tags
:
Christian-Life
|
Current-Issues
|
Family-Life
|
Personal-Relationships
---
comments powered by

Disqus
Published on 2-26-14