CHRISTIAN LIFE & GROWTH
When Suicide Just Makes Sense


By T. Jaden Ozwell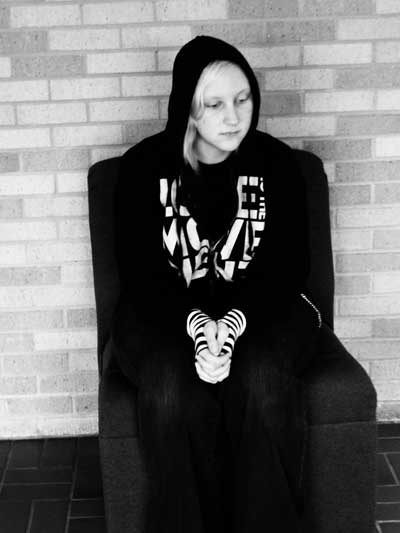 If you are considering hurting yourself or have suicidal ideation, I want to say this to you: The night I finally asked for help was one of the most important of my life, and I have never regretted it.

If you are struggling right now, find support now, not later. If you already have a support structure in place, use it. Once you've done that, be sure to read all the way to the end of this article before assuming what you think my conclusion will be. It might just surprise you.

I have been simultaneously blessed and cursed with two things: I've struggled with suicidal ideation for many years, and I sometimes depend too much on philosophic and complex theological explanations for life. These two have interacted in odd ways over the years, but after a particularly difficult time emotionally, I finally allowed myself to attempt a synthesis.

You see, I was never really satisfied with the reasons people gave me to either not be suicidal or accept life as worth living. When I finally admitted this, I had to find "the" answer, which I had to believe existed in order to keep going.

If you have been suicidal yourself, helped a friend or family member, or even read basic literature about it, you have heard it all. Everything from "your siblings are such-and-such percent more likely to commit suicide if you do, and they need you" to "it's the unforgivable sin" to even the relatively painless "God is going to use this later, so don't give up." I've heard it all too. My response?

I do not believe it is the unforgivable sin. Don't bring my siblings into this. Right now, it feels like God gave up on me, not the other way around. Of course, in reality, these and many others are extremely good reasons, but in the heat of the moment they simply didn't answer the deepest, most pressing question.

So, I began my search. I started by looking through every Christian book on grieving, depression, emotions, counseling, and suffering that I could find but found no unique perspectives. Then I moved on to studying the church fathers and found St. Augustine's judgment of suicide as the unforgivable sin. Nothing new there. I made a short stop in commentaries on Job, Psalms, and Jeremiah, again coming up empty.

Finally, two things happened I could hardly believe. First, I found I nearly agreed with philosopher David Hume's argument that "both prudence and courage should engage us to rid ourselves at once of existence, when it becomes a burden," and second, one of my favorite Christian thinkers, Dietrich Bonhoeffer, appeared to agree as well! I was shocked and fairly disturbed, not only concerned with the spiritual and philosophical implications, but especially with the immediate difficulty that I needed a reason to keep living.

If you are suicidal and reading this now, do not stop here. The path to life is rockier than the one to simplistic answers, but the end is far better. Give me a few more paragraphs.

Starting with the earthly, Hume asked the difference between retirement and suicide, between dying to save another's life from harm and dying to save yourself from more of the same. Bonhoeffer, in Ethics, responded to the charge of ultimate selfishness by saying "one can remain alive for base motives and depart from life for noble motives." Finally, someone was pointing out the inconsistencies with these arguments!

Then, I found a tantalizing theological argument that strikes at the heart of "unforgivable sin" and intrusion on God's sovereign turf: If it is so wrong to interrupt God's will by causing your own death, why is it not wrong to interrupt anything else in nature?

Hume notes that "every action, every motion of a man, innovates in the order of some parts of matter, and diverts from their ordinary course the general laws of motion." This in particular was beyond what I could answer myself. Referencing these and other traditional arguments, even Bonhoeffer said "all the grounds we have named stop halfway. They contain some correct insights but without expressing what is decisive. Therefore they are not compelling" (emphasis mine).

But wait, Bonhoeffer did not give up as Hume did. To my great relief and eternal gratefulness, the German theologian provided a decisive and compelling rebuttal: self-justification.

Hold on. Self-justification? What does that have to do with anything? Great, another selfishness speech. But then he said this: "The origin of self-murder is not the despair in which the act is usually done, but the freedom of the person, even in despair, to carry out the highest form of self-justification."

That took me aback. One of the very important things that distinguish humans from animals is our ability to choose to sacrifice ourselves for another, to allow our lives to be taken, which also provides our dubious ability to kill ourselves. What then could be a more compelling proof of my human autonomy than taking that ultimate step "which can affirm life only by destroying it" (Bonhoeffer)? Did Bonhoeffer just further prove Hume's point? If God did not exist or had never reached down and given us a way to communicate and join with Him, then yes. But that is just not true.

You see, I may justify my life and power, but to do so denies God's character—it is the ultimate form of unbelief, which "is the ground from which human beings reach out for their own justification and its ultimate possibility, self-murder, because they do not believe in a divine justification." God considers you worth dying for.

God confirmed that our lives have ultimate meaning when Jesus died on the cross for us. He alone "knows the goal toward which a life is being directed" (Bonhoeffer). To deny "that there is a God above us" even temporarily, says Bonhoeffer, "is the epitome of sin."

So we come down to it: Is this another earthly guilt-trip, or has God provided a way for me to know for certain that my life is worthwhile?

Of course, the motivation of not sinning against my Savior is appropriate, but there is far more to this. If I kill myself in an attempt to bring meaning to my life, I am not doing anywhere near as good a job as He will!

God completely justified our lives at the cross, He knows exactly where our lives are headed, and He will "never leave us or forsake us" (Hebrews 13:5). Bonhoeffer closes his topic best: "Human beings do not have to lay hands on themselves to justify their lives." That's right. We don't have to justify our existence because God already has—more powerfully than we ever could achieve alone.


---

Photo Credit: Wandering Star Photography | Published 8-23-12


---
comments powered by

Disqus
Published on 8-23-12