COMPELLING TRUTH
Arguments Against Christianity
Part 6: Unbelievers in the pews

By Robin Schumacher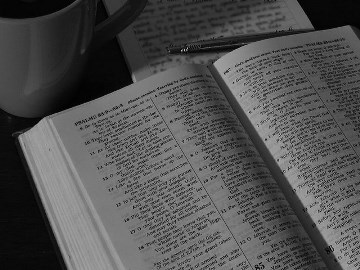 So what is the way to defeat what I believe is the unbelievers' best argument against Christianity? I think there are a number of things that must be addressed before this issue can be put to rest.

First, I'm convinced that the modern day Church is pregnant with unbelievers. What's wrong with that, you ask? There's nothing wrong with unbelievers coming to church, but there's a very real problem when they stay unbelievers. In our seeker friendly church programs, unbelievers aren't being confronted with their fallenness, need for repentance, and requirement to show fruit as proof of their conversion. Stanley High describes today's church like this:
"The church has failed to tell me that I am a sinner. The church has failed to deal with me as a lost individual. The church has failed to offer me salvation in Jesus Christ alone. The church has failed to tell me of the horrible consequences of sin, the certainty of hell, and the fact that Jesus Christ alone can save. We need more of the last judgment . . . more of the living God and the living devil as well, more of a heaven to gain and a hell to shun. The church must bring me not a message of cultivation but of rebirth. I might fail that kind of church, but that kind of church will not fail me."
In other words, says Stanley High, the Church has stopped telling people the truth about their lostness. Until that changes, and pastors/teachers become less like motivational speakers and more like real prophets of God, the Church will continue to be a place where unbelievers come and leave with no transformation having taken place, with the end result being lives lived out that stand in stark contrast to biblical principles.

Second, true believers need to take seriously the spiritual warfare in which they are engaged. Instead of letting the flesh, the world, and Satan win round after round to the extent that their lives appear no different from the lives of unbelievers, Christians need to get aggressive with their spiritual opponents and start living like overcomers instead of being overcome. The writer of Hebrews urges us: "Therefore, since we have so great a cloud of witnesses surrounding us [great saints who serve as godly examples], let us also lay aside every encumbrance and the sin which so easily entangles us, and let us run with endurance the race that is set before us" (Hebrews 12:1).

Third, we all need to re-read Romans 2 and ask ourselves if we're guilty of preaching things we don't live out. If so, we need to repent and start being obedient in our actions to what God's Word says.

Lastly, Christians need to feed the new creature in Christ that is inside them such that new desires spring forth and fruit is born that is in keeping with Jesus' statement of, "Let your light shine before men in such a way that they may see your good works, and glorify your Father who is in heaven" (Matthew 5:16).

This equates to a holy lifestyle; one that is in the world but separate from it. In the same way a boat can be in the water and exist just fine, but not be of the water and sink, we need to live lives that mirror what James speaks about: "Pure and undefiled religion in the sight of our God and Father is this: to visit orphans and widows in their distress, and to keep oneself unstained by the world" (James 1:27).

James also points out a faith that does not act is no real faith at all: "If a brother or sister is without clothing and in need of daily food, and one of you says to them, "Go in peace, be warmed and be filled," and yet you do not give them what is necessary for their body, what use is that?" (James 2:15–16). Faith in action is what defeats the argument of Christianity failing the existential relevancy test. This is not just a New Testament concept, but is something found everywhere in Scripture. Isaiah echoes James almost verbatim with God's command to His people: "Wash yourselves, make yourselves clean; Remove the evil of your deeds from My sight. Cease to do evil, Learn to do good; Seek justice, Reprove the ruthless, Defend the orphan, Plead for the widow" (Isaiah 1:16–17).

Put more simply, just follow Christ's law of love: "In everything, therefore, treat people the same way you want them to treat you, for this is the Law and the Prophets" (Matthew 7:12).


Next: Part 7: Being different is the best defense


---
Arguments Against Christianity The Series
Part 1: The best arguments and how to refute them
Part 2: Some depressing Christian statistics
Part 3: Our spiritual transformation problems
Part 4: The bad business ethics of christian ministry
Part 5: The marks of true christianity
Part 6: Unbelievers in the pews
Part 7: Being different is the best defense
---

Image Credit: Cr4nberry; "User Manual [Explored]"; Creative Commons


---
comments powered by

Disqus
Republished 5-20-13