THE TAKE AWAY
Human Trafficking 6
The Church's Response

By Kersley Fitzgerald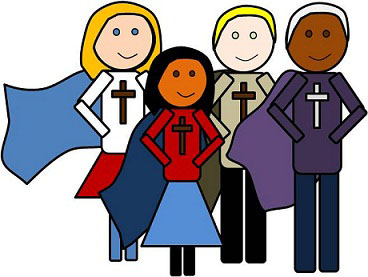 Human Trafficking: The Series
Statistics and Definitions
Labor Trafficking
Sex Trafficking
Selling Eve
Freedom for the Captives
The Church's Response
The Girls
Recovery
Prevention



Note: This series is on human trafficking, including sex trafficking. Terms are plain, although situations are not explicit. Still, reader discretion is advised.

We get a lot of questions that start out "Why does God allow..." cancer/war/Justin Bieber. He "allows" because He gave us free will and we choose to be catastrophic pickle-heads. But the follow-up question should be "Where is God when..." Where is God when a girl is expected to bring home $2000 a night by whatever means possible? Where is God when a boy is chained to a bed? Where is God when an Indonesian woman is caught in domestic slavery in San Francisco and can't even call her husband to say where she is?

He is right there, with them, listening to them, wondering, "Where is my church?"

My friend's mother was visiting several weeks ago. She goes to a large church in a college town in Colorado. I had mentioned a shop a friend had shown me the day before that sells Fair Trade items — Yobel. Her eyes lit up. "Where is it?" she asked. "That's just so wonderful." I told her a little about Restore Innocence, who carries items there. Her eyes went from lit to full-on fire. "We tried to get something started in our church. We got a lot of flak for it. Some people said we were getting too much into social activism." She practically growled. "The enemy will destroy God's work whenever he can."

When it comes to matters that touch God's heart, His number one plan is the church. And there is no number two. As a body of believers, we are uniquely qualified to help those who have been enslaved. We are a group of very different people with different skills and personalities, joined together by something bigger than ourselves. We have teachers, servers, carers, exhorters, givers, protectors, mothers, fathers, siblings, grandparents — everything someone needs to grow out of fear and into love. We have received God's grace, power, and love, but, most importantly, we've received God's commission. The church was created to build up the body, and the individuals in the body, but it was also created to support those who go out and reach the world. And then support those who are brought back in.

We have community, we have the truth about the human condition, we have a road-map for recovery and the spiritual journey. We know the God-given value of each victim of trafficking. We are able to see the image of God in each person, not the trash that society sees. We have experienced unconditional love and forgiveness. And, most important, we have a direct line to the great Healer through prayer.

And we understand reconciliation. Not reconciliation to the world. The victims of trafficking do not need to be primarily reconciled to the world. They need to be reconciled with the heavenly Father who loves them:
Therefore from now on we recognize no one according to the flesh; even though we have known Christ according to the flesh, yet now we know Him in this way no longer. Therefore if anyone is in Christ, he is a new creature; the old things passed away; behold, new things have come. Now all these things are from God, who reconciled us to Himself through Christ and gave us the ministry of reconciliation, namely, that God was in Christ reconciling the world to Himself, not counting their trespasses against them, and He has committed to us the word of reconciliation. 2 Corinthians 5:16-20
Historically, families were responsible for the care of children. In the fallen world, that hasn't always happened. Many trafficked children were sold by their parents. Sometimes for purely selfish reasons, sometimes because the parents simply couldn't care for them. Ministries such as Compassion International, WorldVision, and Holt International help, but they aren't enough. And many children need much more help than a simple sponsorship can offer. Like the church in the New Testament, we can provide practically and personally for victims of trafficking. Organizations are already in place, they just need help with resources. Not to throw money at them, but to partner with them in the mission God has given all of us. We can choose where our interests and talents would fit best.

Children's Hope Chest is an international ministry that rescues trafficked victims and gives them a home. They're looking for groups — churches, businesses, etc. — to directly sponsor a community of orphans. If you would like a job on the front line, check out International Justice Mission. You can't get much more "front line" than walking into the brothel, walking out with a girl, finding the girl a home, and pushing her case through the civil court system. iEmpathize is a multi-media company that provides video and publicity services for organizations in the fight against human trafficking. Some of their biggest projects have been for the Mexico Anti-Trafficking Task Force, Truckers Against Trafficking, and independent videos about Russia and SE Asia.

Unbeknownst to me, before I ever got involved, my former boss, Tom Perez, was already joined in the fight. He created the organization Epik Project in the Portland, OR/Vancouver, WA, area to inspire men to lead the way against human trafficking. He works with Harley Davidson dealerships to sponsor motorcycle rides to bring awareness to the problem and the solution. He's also looking for men to train and take a more active role.

Here in Colorado Springs, New Life Church hosted the Life and Justice Conference in January. It highlighted many of these ministries and provided an opportunity for the community to learn more about justice issues in all walks of life including human trafficking. They promise to make the conference a yearly event. The Life and Justice Conference is where I learned about the ministry I'm now volunteering with. Restore Innocence is trying to fill a huge need-provide a home for girls taken out of trafficking. More on that coming up.

One more quick note. Men are God's children, too. If you're a guy and you want to fight against trafficking, but you have some things to work out first, please check out the Samson Society. (And don't just Google it — you'll get a gambling site.) It's a network of men's groups that meet to build each other up and deal with all the stuff you know you can't handle alone, but you don't know who to talk to about it. For background, check out Samson and Pirate Monks.

The church is at work all over the world, fighting human trafficking, and loving on the victims. It's easy to help. Much of the groundwork has already been laid. Look through a Google search, and you can find a position that meets your interests and abilities.


---

Next: The victims: Broken bones, STDs, drug addictions, PTSD — that doesn't sound terribly "victimless."


---
Links to check out:
Life and Justice Conference
Children's Hope Chest
International Justice Mission
iEmpathize
Truckers Against Trafficking
Epik Project
Restore Innocence
---
What to do if you suspect someone is being trafficked:
If the situation is urgent, call 911.
If there is no immediate threat, call the non-emergency number, often 311.
Call your local anti-human trafficking organization.
Call the national hotline — 1-888-3737-888.
(Hotlines will not necessarily be able to provide emergency assistance, but they will track activity to better aid the FBI and other law enforcement in determining where and how to act.)
---
comments powered by

Disqus
Published 8-18-11