KEEP WATCH
The True Gospel Part 3
Continuing in the Word

By Jim Allen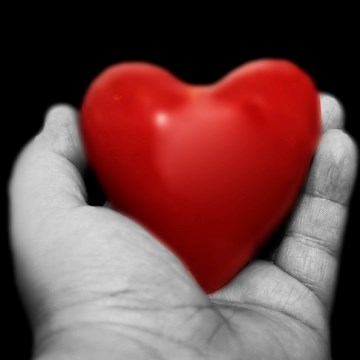 The True Gospel: The Series
Part 1: Recognizing One's Depravity
Part 2: Acknowledging Sin and Law
Part 3: Continuing in the Word
Part 4: Going to the Cross
Part 5: Believing Unto Salvation
Part 6: Examining Our Faith
Part 7: Walk in the Spirit
Part 8: Reviewing the True Gospel



One professing Christian had this to say about her negative church experience as Jesus' disciple:
My life as a devoted fundamentalist believer had become a living hell of emotional and spiritual abuse. For all our efforts to know God, to love Him, discern His will and live out His precepts in our lives — our family was going crazy — we hated ourselves and we hated each other and we all wanted to die. "I kept waiting on God —trusting Him to work everything together for good," I said. "But it never happened — things didn't work out for us.
After her family broke up, Vyckie left her legalistic, apostate church and denounced her faith. She fell away and is no longer a professing believer even though she tried to love Jesus. She is now an avowed atheist, touting her rejection of God as though it were a virtue of her newly acquired self-rule. This is truly sad, but sometimes the reality for those who run the race but lack endurance to finish the race (1 Corinthians 9:24).

The ability to believe the gospel is indisputably by grace-through-faith in Christ and rests solely on a pyramid of revealed truth the believer learns to embrace, line-upon-line and precept-upon-precept. This takes time. One pastor, during the lead up to an altar call said, "Give your life to Christ and He will change you." Although the pastor spoke a truth, he then implied that giving one's life to Christ is a one-time commitment and that afterwards you are in! This is not how it works. If you think about it, the twelve apostles walked with Jesus on the dusty trails of the holy land for three years. Although the apostles, during that time, abided daily with Christ and grew in grace and knowledge, they did not receive the fullness of the Spirit until Acts 2:4. Today, giving our life to Christ begins with a walk through the Bible that will in time lead to a personal salvation. Conversion occurs as we allow the word of God to sway our minds, flood our souls, and rule our hearts (Psalm 119:1-16).

God's first work in a person who believes the gospel is surgery whereby He transplants the old heart with a new heart. God speaks of this surgery in Ezekiel 36:26 when He says through the prophet, "I will give you a new heart and put a new spirit within you." The first indicator of true conversion is a new heart and new spirit, upon which all future change depends. The Bible pulls no punches when it comes to faith. To be sure, God will test every believer. Believers will go through phases of struggle and testing in order to grow and strengthen their faith for the long run. The apostle James gives us an idea of this testing when he says, "My brethren, count it all joy when you fall into various trials, knowing that the testing of your faith produces patience. But let patience have its perfect work, that you may be perfect and complete, lacking nothing (James 1:2-4).

Vyckie, who was in an abusive, legalistic church, gave up too soon. She saw God through the eyes of a sick, twisted church. She did not endure the testing of her faith nor did Judas, one of the twelve apostles. The apostle Paul warns about giving up too soon (1 Corinthians 15: 1-2). I know professing believers who, like Vyckie, went through equally hard-hitting trials. One of them prayed, "Lord, though you slay me yet will I trust you." This believer, under severe trial, was quoting from Job 13:15. Job was a patriarch of the Bible who underwent a great trail of faith. What made the difference between the testing of Vyckie's faith and believers who would not give up? An enduring faith made the difference.

So then, to continue in faith after a severe trial is a test, a measure of one's faith and endurance, and the true mark of genuine discipleship. Jesus said of this mark, "If you abide in Me, and My words abide in you...you will be My disciples" (John 15:7-8). John W. Ritenbaugh summarized this indispensable truth when he wrote:
Giving our life to Christ happens when we receive by faith the love of the truth (2 Thessalonians 2: 9-10). Loving the truth so intensely that it motivates us to pursue it carefully and diligently — so much that we make it an operative part of our everyday life — will prove to be the difference between being saved and perishing. [1]
Mr. Ritenbaugh, clearly, is talking about an enduring faith made possible by loving and continuing in the truth. In my next post on The True Gospel series, I will write explicitly about faith leading to the born-again experience.


---

1. http://www.bibletools.org – John W. Ritenbaugh


---

Image Credit: Romel; "Valentine"; Creative Commons


---
comments powered by

Disqus
Published 1-7-12