KEEP WATCH
The True Gospel Part 5
Believing Unto Salvation

By Jim Allen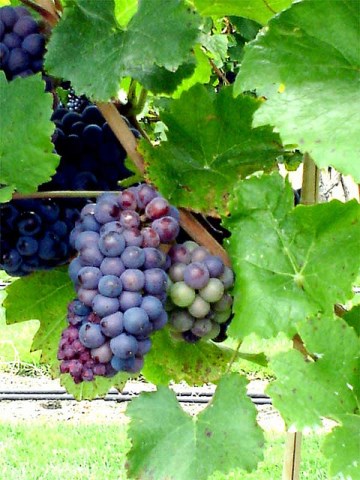 The True Gospel: The Series
Part 1: Recognizing One's Depravity
Part 2: Acknowledging Sin and Law
Part 3: Continuing in the Word
Part 4: Going to the Cross
Part 5: Believing Unto Salvation
Part 6: Examining Our Faith
Part 7: Walk in the Spirit
Part 8: Reviewing the True Gospel



The apostle John writes about Nicodemus who said to Jesus, "Rabbi, we know that you are a teacher come from God — for no man can do these miracles that you do, except God is with him." Jesus replied, "Verily, verily, I say unto you, except a man be born again, he cannot see the kingdom of God" (see John 3:1-3).

Most evangelicals use these words of Jesus to teach that the moment a person believes the gospel, he or she becomes a born again Christian. But, does the Bible really teach one is born again when they believe? Yes it does. But, it also teaches one can believe in vain faith and herein the challenge to know the difference.

According to the apostle John, the Bible reveals a person who believes the gospel will be given the power to become a child of God (John 1:12).
- The word "power" in Greek is dunamis. "Loosely, the word refers to strength, power, or ability.' It is the root word of our English words dynamite, dynamo and dynamic...Dunamis can also refer to "moral power and excellence of soul," according to Thayer's Greek Lexicon." (Source)

- The word "become" in Greek is ginomai. It means to come into being. The definitions are, "I come into being, am born, become, come about, happen." (Source) During salvation, become is instant.
So, when John says a person is given the power to become a child of God, what does he mean? He means the power of God is at work in a person from beginning to end, bringing them to salvation (Philippians 1:6). God begins with convicting the heart and from there leads the person from unbelief to saving faith. The person is born again, in an instant.

Conviction of sin before salvation is a work of God involving free will. About this work of free will Got Question writes, "Salvation is God's work. At the same time, our motives, desires, and actions are voluntary, and we are rightly held responsible for them." (Source)

The same was true during my salvation. One weekend while in college, I saw the movie entitled The Greatest Story Ever Told. While watching the movie, I treasured the message of Christ and remembered thinking, "Oh, how I would like to have lived then and been one of his disciples." Within three years of the movie, I had developed an intense interest in the things of God. God was at work in my life revealing truth to me about my lost condition and need for the Savior. Christ in His grace and mercy led me to salvation. How did God do it? He did it through Godly conviction. Got Questions writes,
We are convicted when we become intensely aware of the wrath it exposes to our souls (Romans 1:18; Romans 2:5). When the Philippian jailer fell at the apostles' feet and cried, "Sirs, what must I do to be saved?" he was under conviction. He was certain that, without a Savior, he would die.

When the Holy Spirit convicts people of their sin, He represents the righteous judgment of God (Hebrews 4:12). There is no appeal of this verdict. The Holy Spirit not only convicts people of sin, but He also brings them to repentance (Acts 17:30; Luke 13:5). The Holy Spirit brings to light our relationship to God. The convicting power of the Holy Spirit opens our eyes to our sin and opens our hearts to receive His grace" (Ephesians 2:8). (Source)
Like the Tax Collector in Luke 18:13, God opened my eyes to see my sin and His sacrifice for that sin on the cross. I was heartbroken, grieved, and humbled by the truth of it all. I prayed to receive Christ, was born again, and went on to experience a changed life.

But, why do some believe the gospel and are not born again?

The answer is not everyone believes for the right reasons. For whatever reason, some do not know the essentials of saving faith in the Bible. It takes time to learn these truths. Some of the essentials of saving faith include believing Jesus is the Son of God (John 10:30), that salvation is by grace alone through faith alone in Christ alone (Ephesian 2:8), and so on.

A person who goes forward to receive Christ to have a better life and prosper financially will walk away with vain faith. A person who believes they are receiving Christ when they partake in Holy Communion (Eucharist) are living a vain faith. A person who responds to the emotional pleas of a pastor or evangelist during an altar call, without the inward conviction of sin by the Spirit of Truth, will have vain faith thinking they are born again.

God must be at work to cultivate (break up) the harden heart into good soil so it is able to receive the seed of Truth (Matthew 13:1-23).

In flow with the preceding, the apostle Peter confirmed this truth when he wrote, "We are born again by the incorruptible seed of God's word" (1 Peter 1:22-25). So then, if faith comes by hearing and hearing by the word of God (Romans 10:17), then the power to be born again is resident within the living Word of God that brings conviction leading to faith.

In closing, Godly conviction of sin always precedes the born again experience (Luke 18:10-14). After salvation, believers continue studying the Bible allowing the good seed of the Word of God's word to take root in their hearts, helping them grow (Ephesians 4:15). Jesus said to His disciples, "I am the vine, you are the branches. He who abides in Me, and I in him, bears much fruit; for without Me you can do nothing" (John 15:5).

The apostle Paul said nearly the same to the Corinthian believers that they should hold fast to the word he preached, unless they believe in vain (1 Corinthians 15:1-2). But, even the power to hold fast to one's faith is the dunamis (power) of God at work in us to do His will (Philippians 2:13).


---

1., 2. Paraphrased from biblegate.com - John 1 - New Testament Commentaries.
3. Paraphrased - www.gospelway "Salvation Born Again."


---

Image Credit: Flickr Fan 69; "Grape-Vine"; Creative Commons


---
comments powered by

Disqus
Published 1-31-12